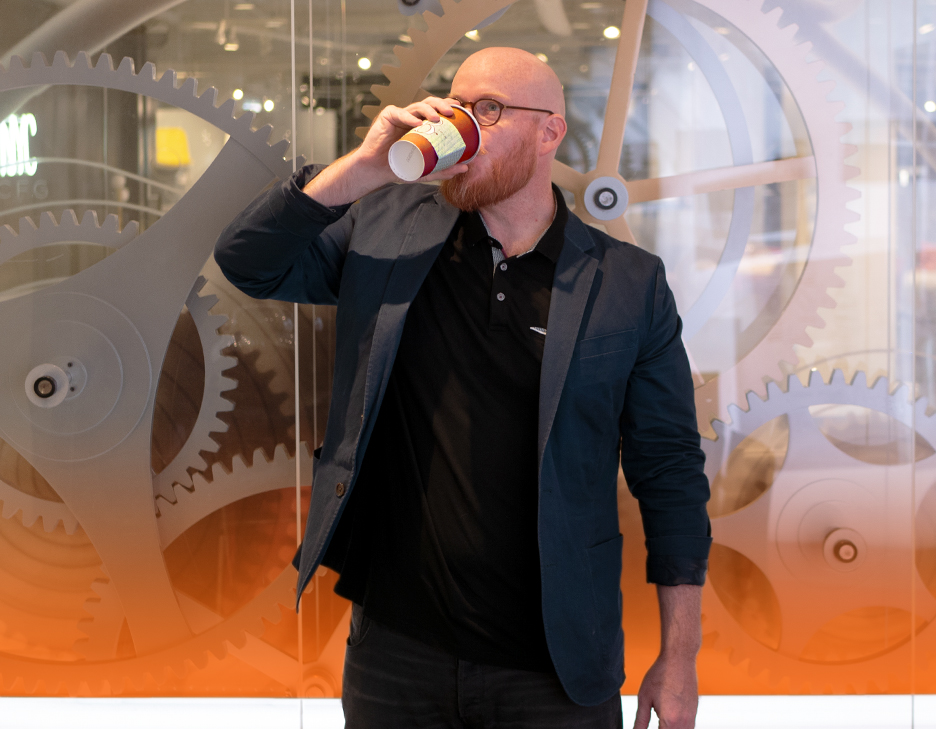 Curtis got hooked young. At age 15, while on an art class trip to Soho from upstate, the city beckoned from outside the windows of the school bus. Then it called — literally — and Curtis answered, landing an internship at a Manhattan ad agency servicing liquor accounts for Seagram's. He escaped suburbia and never looked back, bound for a creative life in NYC.
The advertising/graphic design/publishing worlds provided a foundation, but Curtis needed a stronger design fix and enrolled at the NJ School of Architecture in Newark. Between dodging distractions on the school's campus and dodging bullets on the city's streets, he immersed himself in 3D printing, rendering, and animation as powerful tools for presenting architectural designs and mastered a serious hard-drive of programs: Cinema4D, Adobe AfterEffects, Illustrator, InDesign, Photoshop, VectorWorks, SolidWorks, Rhino, Keynote, SynthEyes, and (yes) more.
While in school and post-graduation, Curtis was lead rendering artist for a professor's small architecture firm, then performed the same role at two design/build companies. Later he started a 3D/CGI department at a large photo studio and retouching facility in Noho, growing the department from one to six people and signing prestigious clients like Chanel, Dior, Rockwell Group, and Maharam (Herman Miller).
His awards include 1st Place — Marriott Hotels and Resorts Private Competition (2013), Rothe-Johnson-Fantacone Design Scholarship (2005), and the Travisano Design Scholarship (2003). His article "Master of Your Domain" appeared in Wired magazine. Before finding his way to Clickspring, Curtis freelanced for a couple of years while road-tripping all over North America with his then-girlfriend/now-wife, sometimes by car, sometimes on motorcycles. But the city called. He's back full time. He's still hooked.