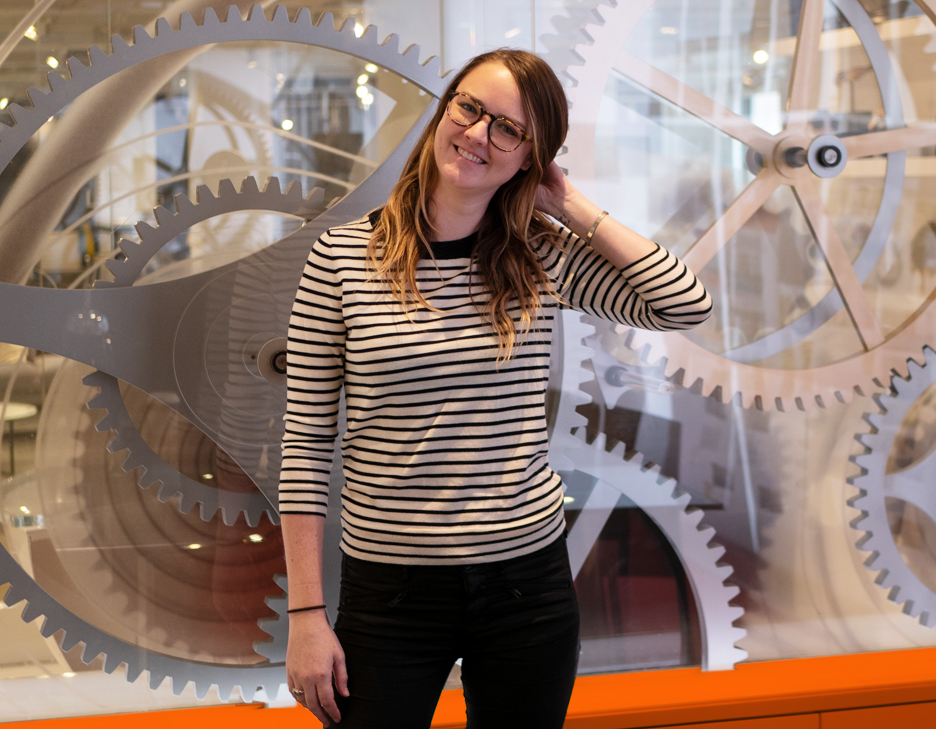 Molly stepped into the office manager role at CSD with excellent training from around the globe. She's kept business ventures from boutiques to major retailers and international consulting firms humming in Sydney, D.C., Atlanta, and NYC with a formidable toolbox of skills, including Microsoft Office Suite, Adobe Suite, SEO, WordPress, marketing, social media, copywriting and editing, graphic design, basic French, and (our favorite) boxing! (A word of warning re: her uppercut.)
Molly also brings artistic sensibilities to her position with a B.A. in Art History and French from Notre Dame, and a Graphic Design certificate from The New School, NY.
Born in Montana, Molly is a world traveler who has lived in 11 cities and 3 countries, but the multi-cultural allure of New York City and environs (Storm King!) is curbing her nomadic tendencies; roots have developed. She is now a resident of Brooklyn and the proud human of a 7-year-old King Charles Cavalier (which keeps her grounded), but she continues to explore far and away whenever possible — her favorite spot is Dingle, Ireland.
In her free time, Molly advocates for women's rights and equality and writes about women's issues, health, beauty, and career. She listens to true crime podcasts, practices yoga, likes to sit in the shade, and knits (possibly all at once), and envisions owning a flock of sheep in a small rural village in Scotland. Meanwhile, herding cats will be the order of the day.