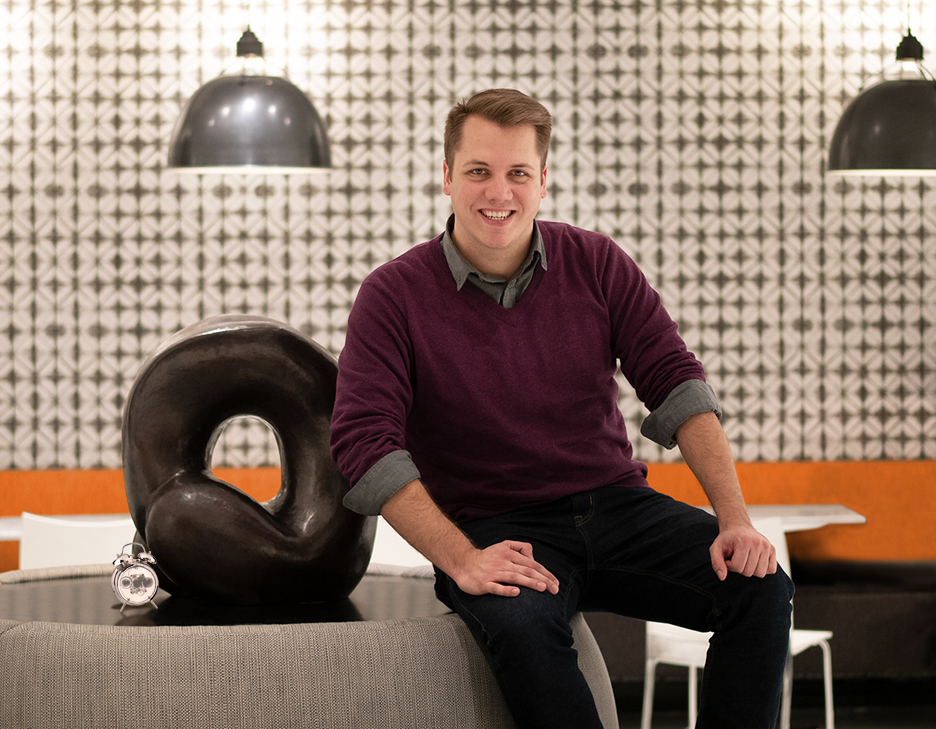 Before he moved to New York City in the summer of 2018, Tristan was hopscotching around the country pursuing his love of scenic design and theatre.
He spent his undergraduate and graduate years respectively at Ball State University and the University of Missouri – Kansas City, where he racked up experience in myriad production related roles.
He's freelanced as a scenic designer, served multiple times as a production assistant, worked as a teaching assistant, framed art, and even supervised his university's box office practicum. Needless to say, Tristan spent his formative years eating, sleeping, and breathing theatre.
Hailing from a small town in Illinois (where his family raises Christmas trees), he fostered a love of travel through production assignments that allowed him residencies in California, The Hamptons, and the Catskills.
After that, it was only a matter of time before New York came calling – and we're glad it did!
As a project manager, Tristan's extensive scenic skill set is put to work. Whether it's 3D modeling, drafting, or onsite construction management, Tristan's familiarity with theatre and robust technical experience make him an instant value-add to any project team.
When he's not working on Clickspring projects he moonlights as a professional Netflix binge watcher and Broadway addict. He loves barbecue, and claims Kansas City is home to the best (our Austin office begs to differ, but have chosen to bite their collective tongue since this is Tristan's bio, after all).
Accolades include Design Excellence from the Kennedy Center American College Theatre Festival and the Kennedy Center Young Playwrights Scenic Design Fellowship Award.
Whether we have him working behind the camera or the curtain, we're looking forward to a very long run with Tristan!