Dubai, UAE
2021
Earlier this month, the winners of the annual Arab States Broadcasting Union BroadcastPro Summit and Awards 2020 were announced. Among the multitude of projects – Asharq News, Dubai – took home the Innovative Project of the Year.
Two years in the making, this project has been a point of pride for the Clickspring team. Spanning four floors with a bespoke spiral staircase working it's way up through the building, the space was built for ingenuity and awe. The project typology, applied technology, and scale are unique to this one of a kind broadcast facility.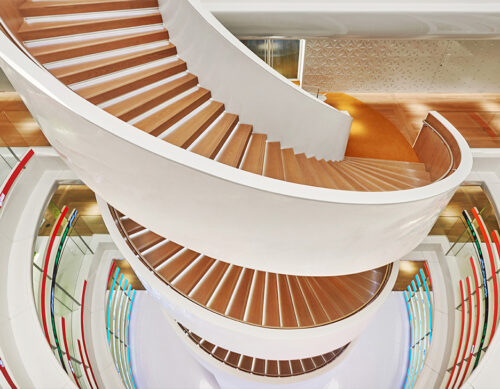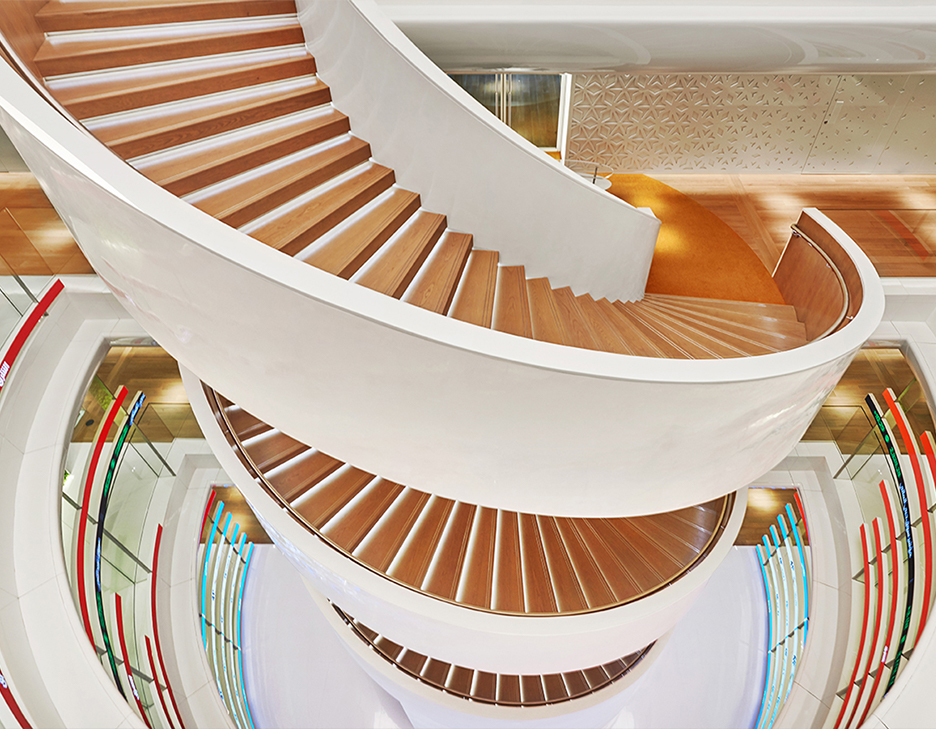 As lead designers of the project, Clickspring not only produced the look and functionality of the on-air broadcast studios, but also drew upon its substantial in-house architectural experience to master plan the facility's entire 57,000 square feet (5,300 square meters), which includes high-end offices, briefing rooms, editorial spaces, newsrooms, and an array of areas dedicated to technology infrastructure. Ingraining thematic scenery of transparency and news making processes – the space emulates forward thinking twenty-first century corporate interiors and news broadcasting facilities.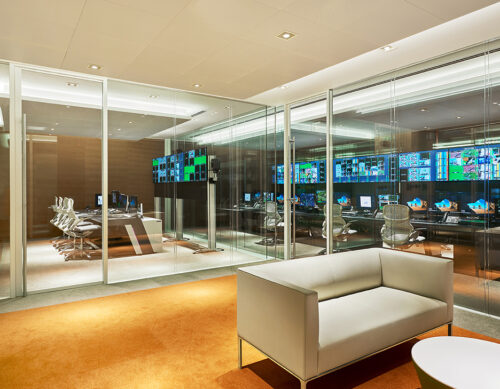 The project's building layouts and sections are rooted within the principles of Asharq's emphasis on transparency as well as their goals to reach into previously untapped audiences of broadcast news. Close coordination between clients, vendors, partners and designers created three broadcast studios that are amongst some of the most technologically advanced spaces in the world. Yet each studio brings forth it's own tone towards the audience that it's reaching.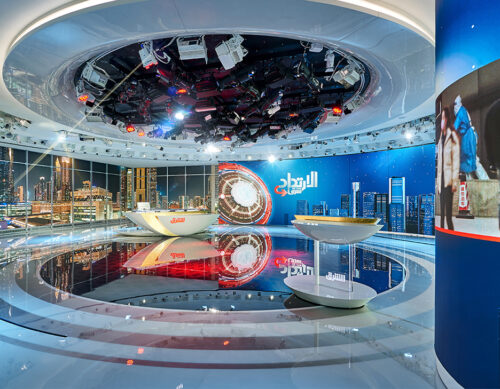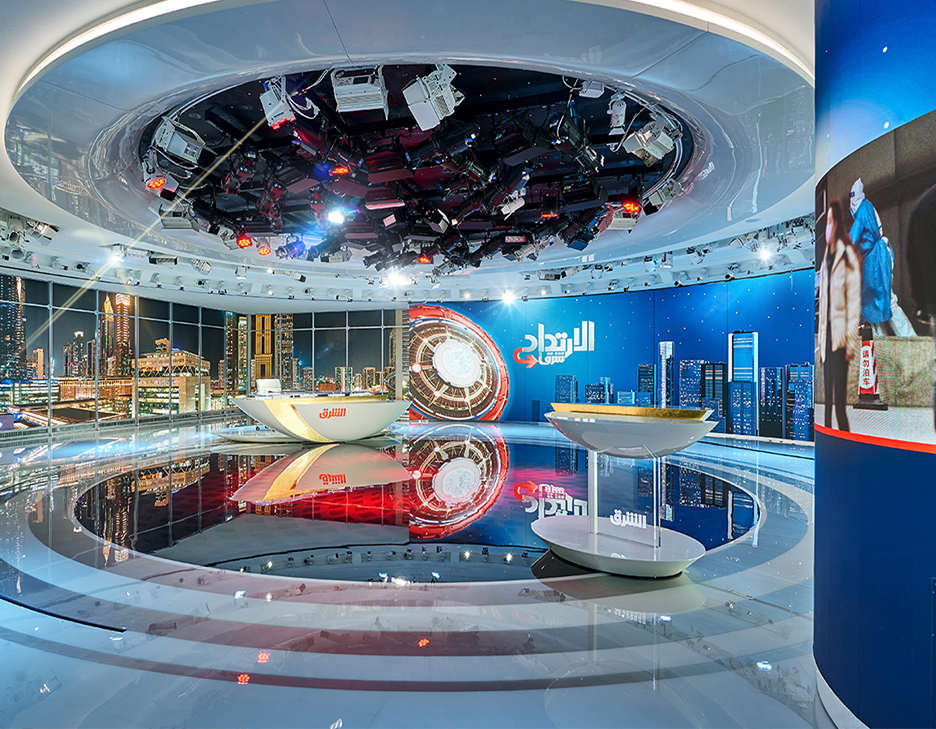 Sparkling arrays of fine pixel pinch LED, cylindrical LEDs, tracking ceiling elements, variable color temperature LED theatrical lighting fixtures, programmable window shade systems, and bespoke acoustic conditions to address transparency requirements; this space emulates the future of direct broadcast.
We are honored as a team to receive this prestigious award and once again have to thank our hard working internal team, our fantastic client, and each and every partner and vendor included along the way.
Asharq News marked the debut broadcast on November 11th, 2020, in Dubai. See more project imagery here.