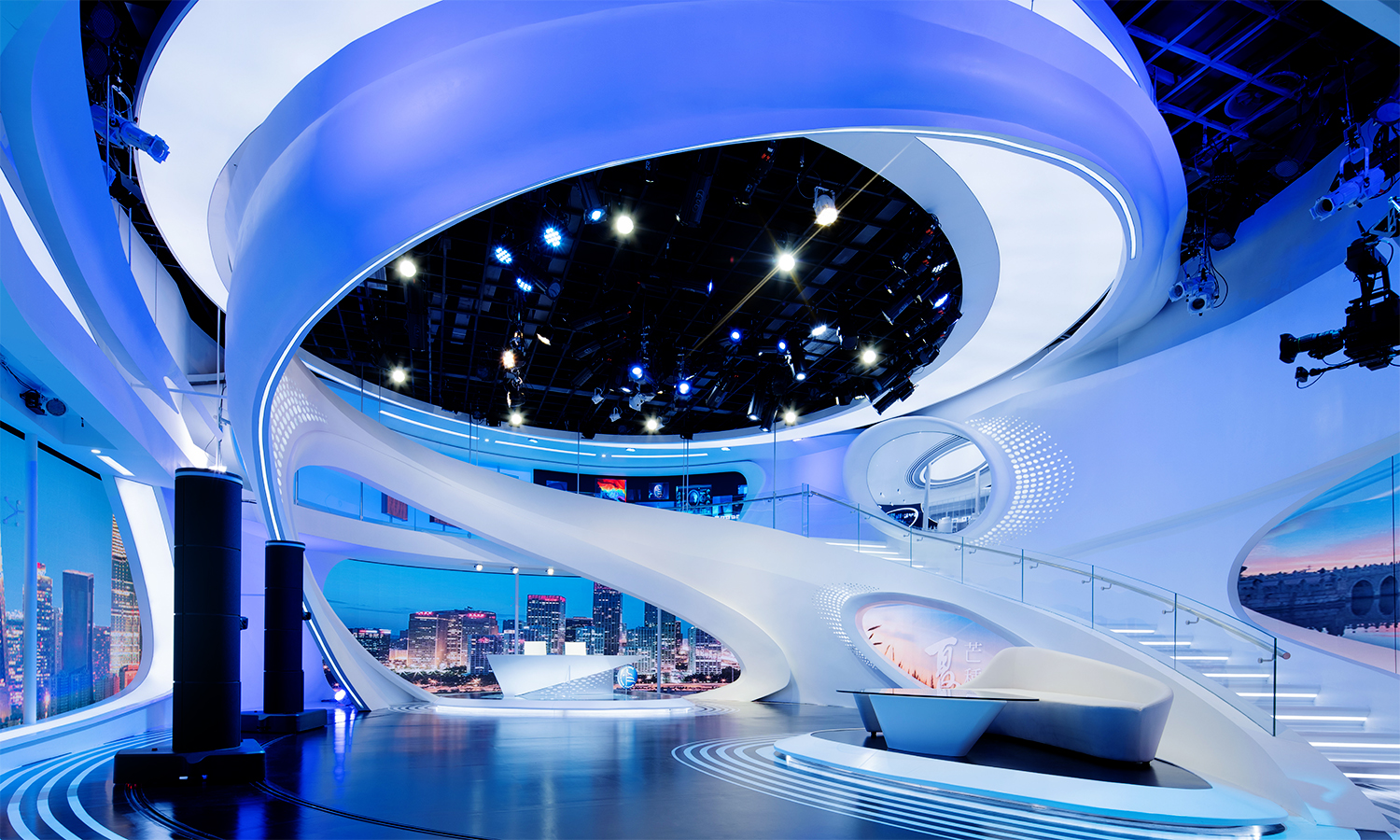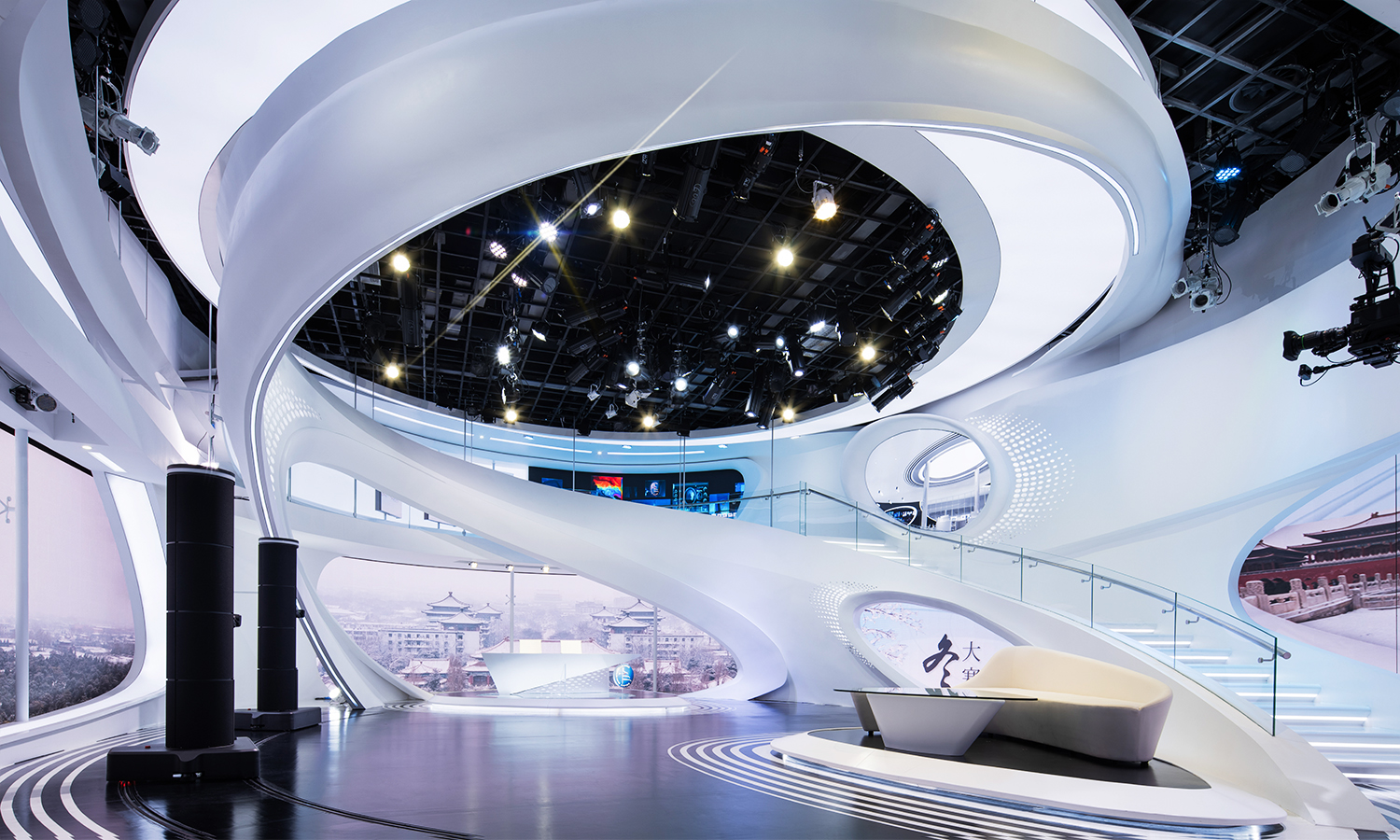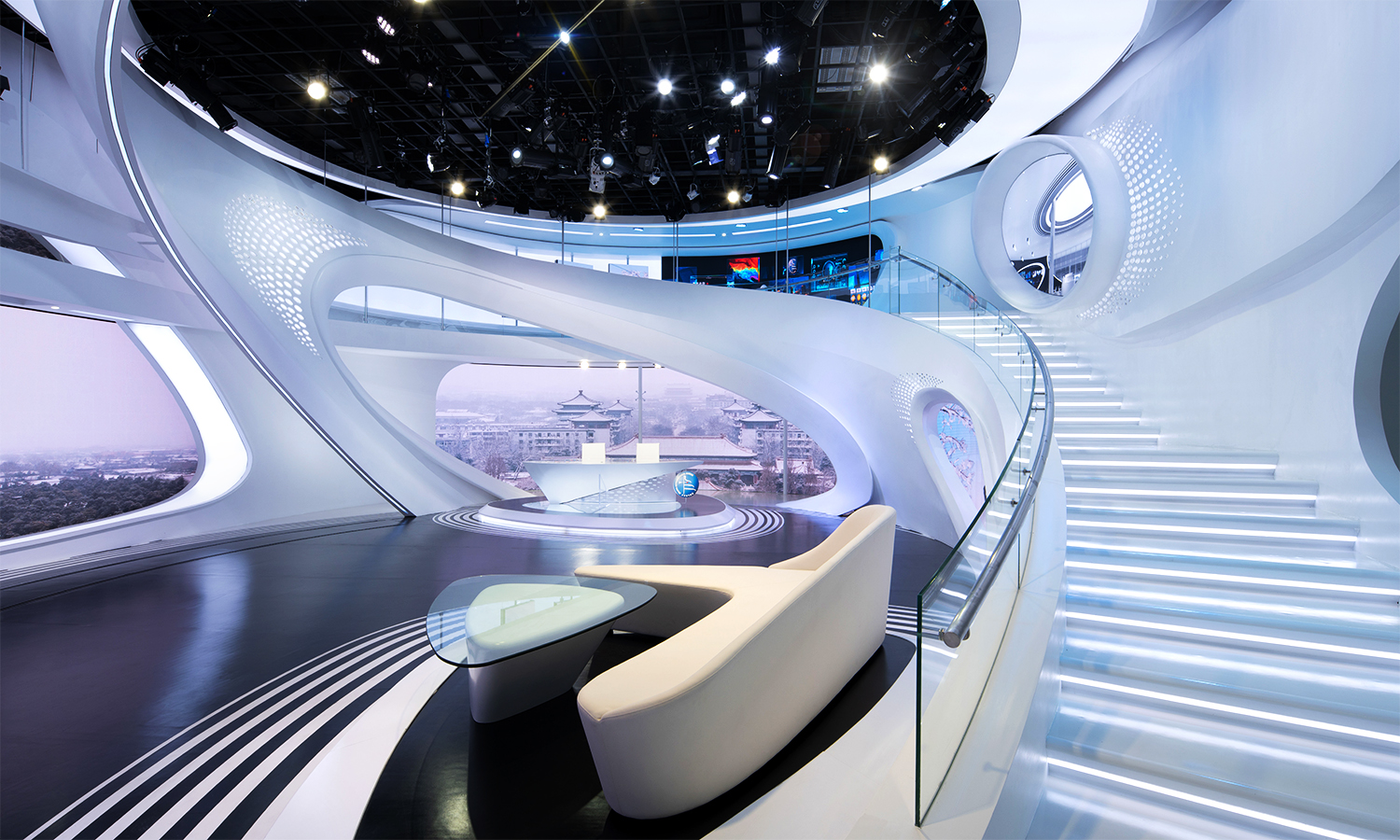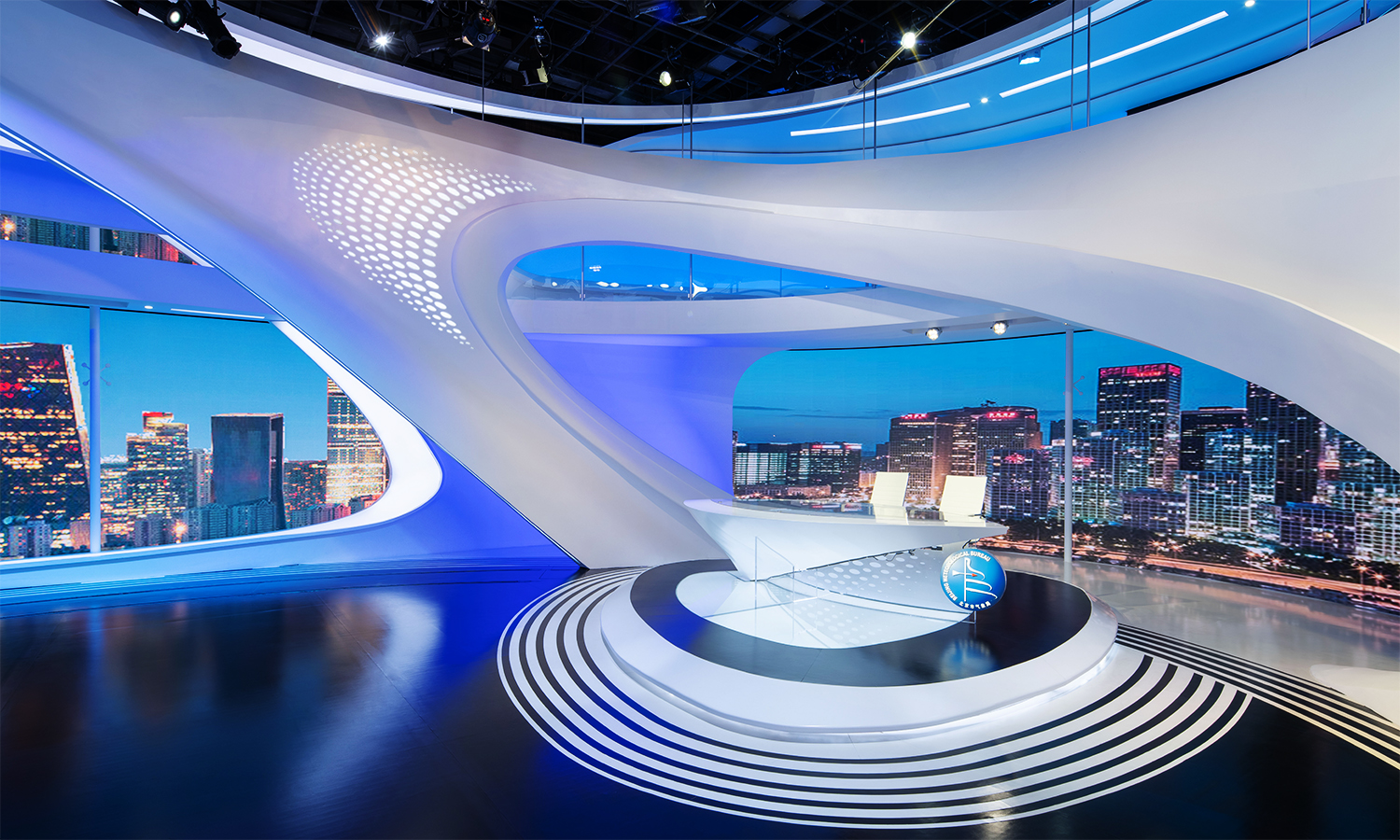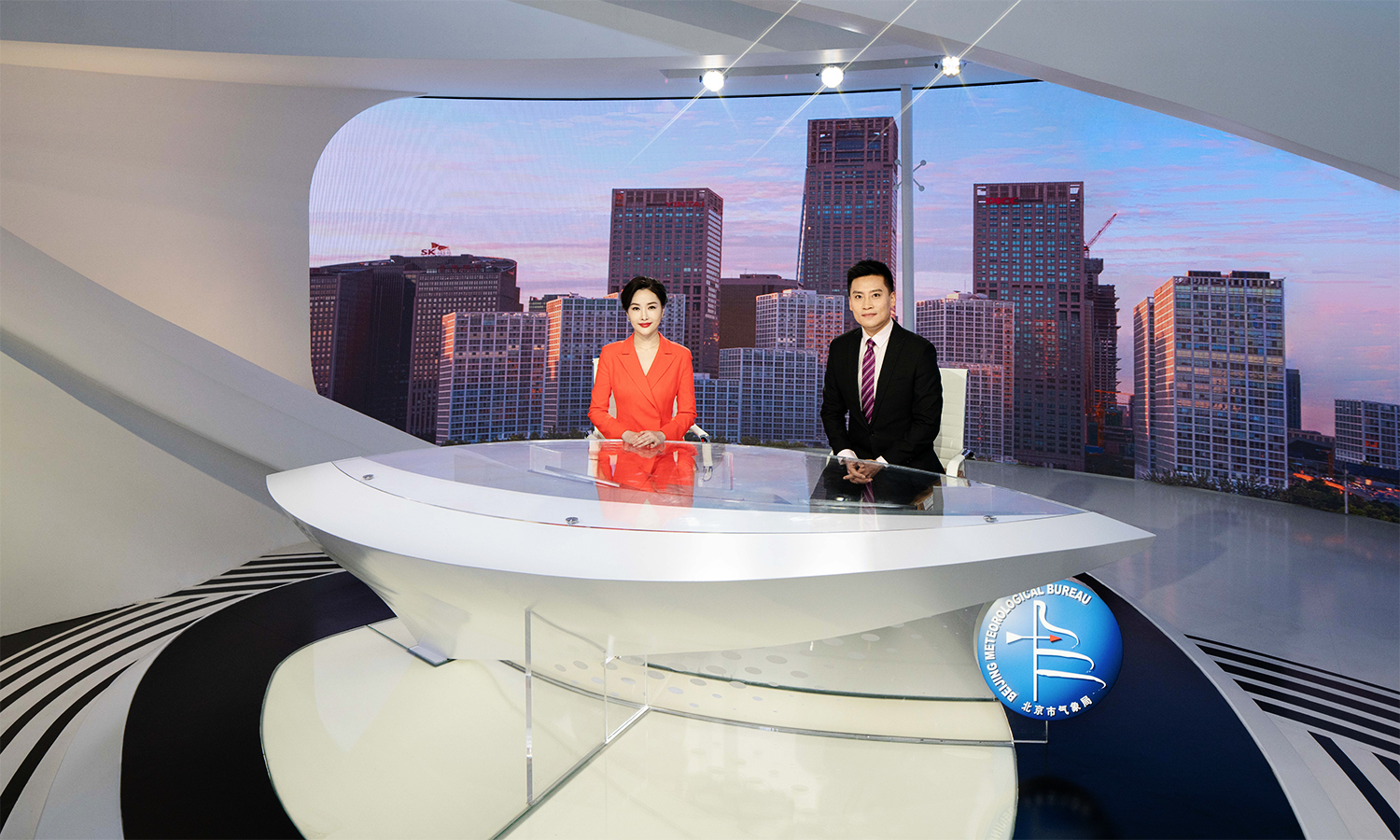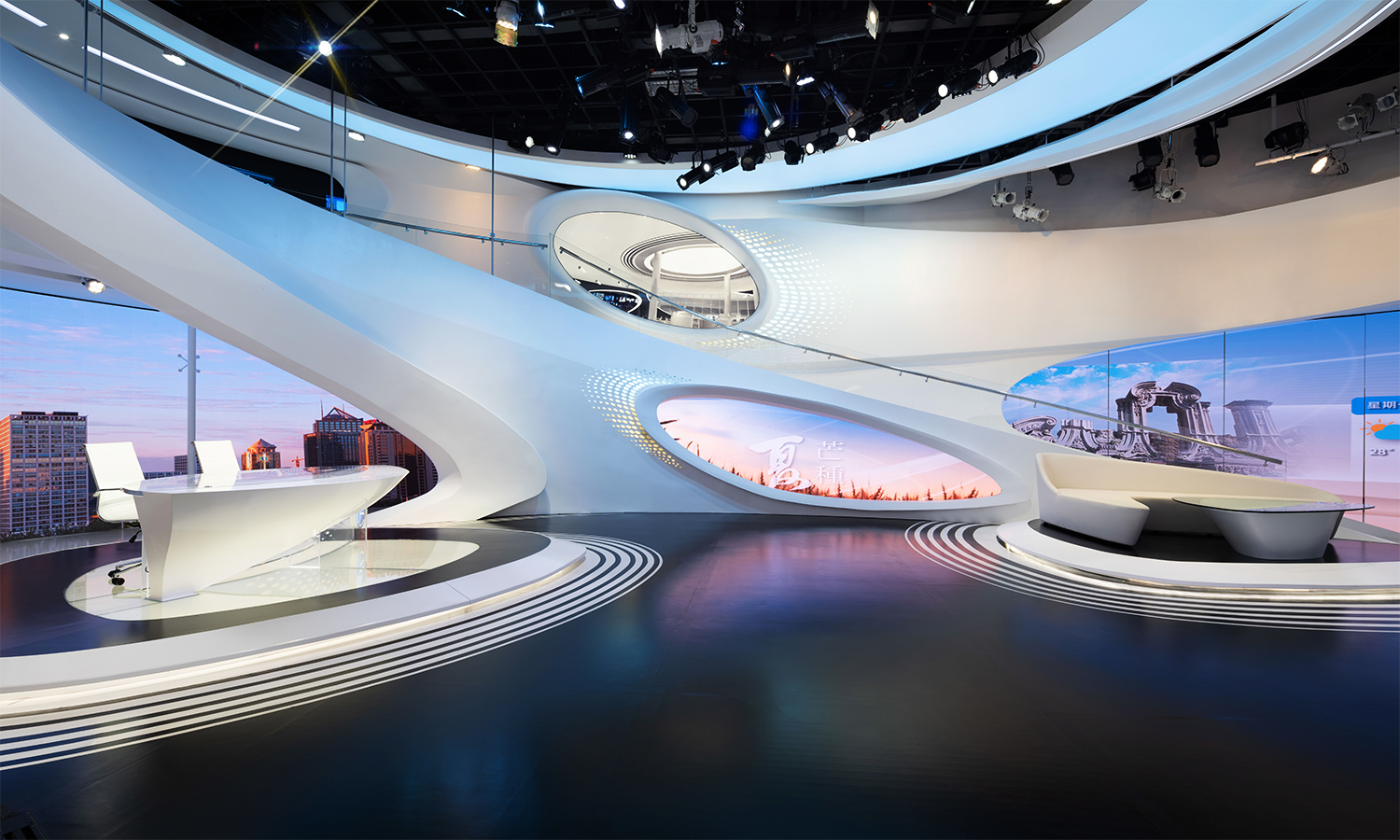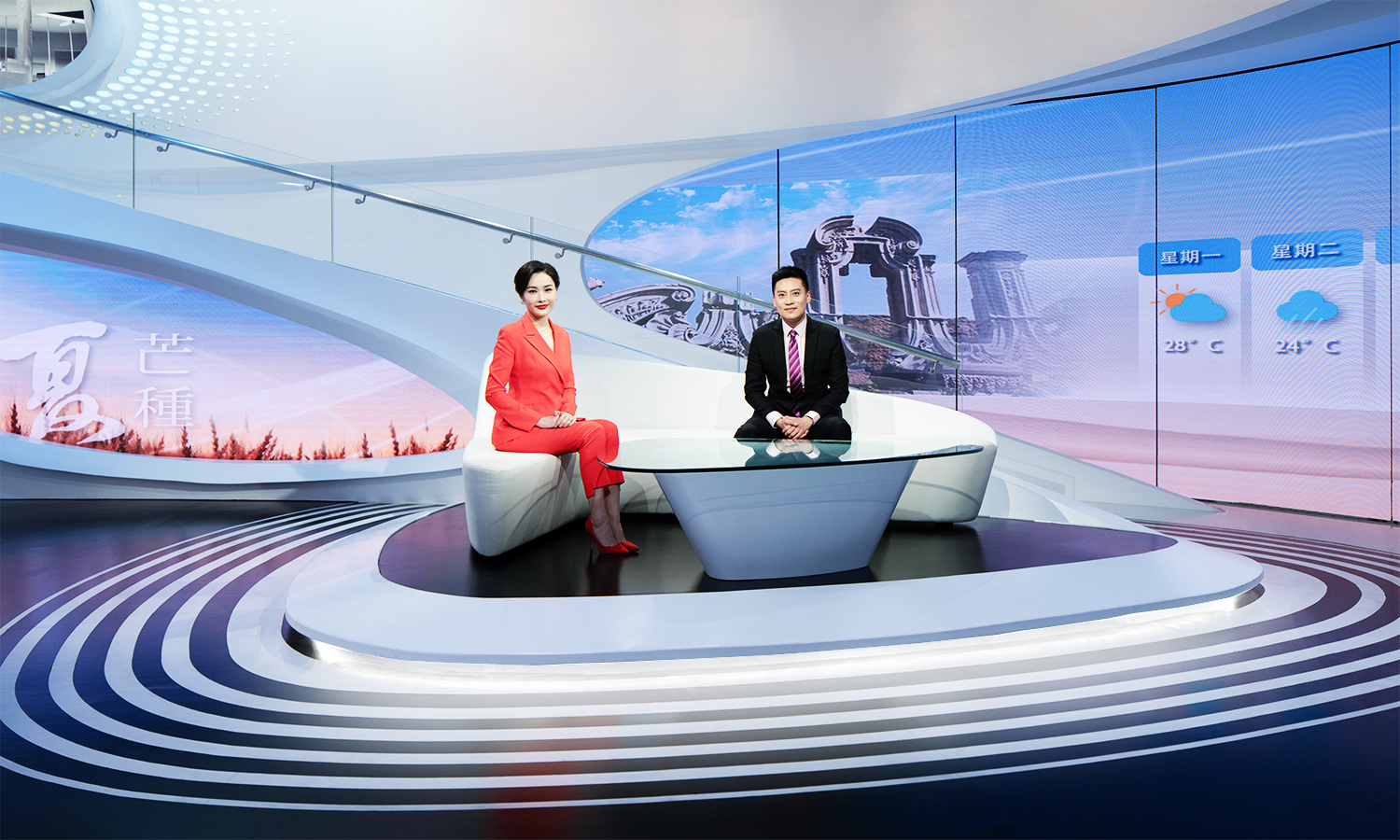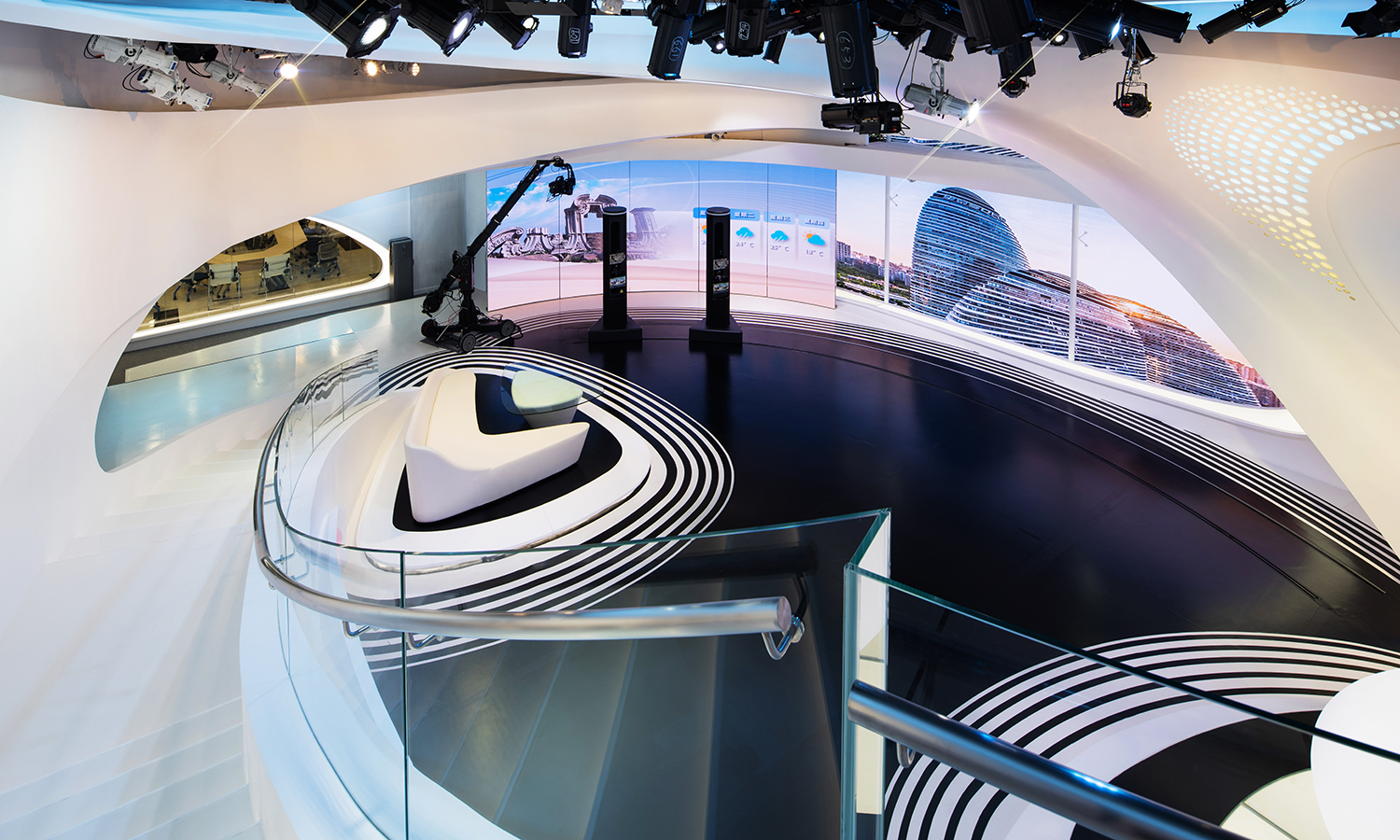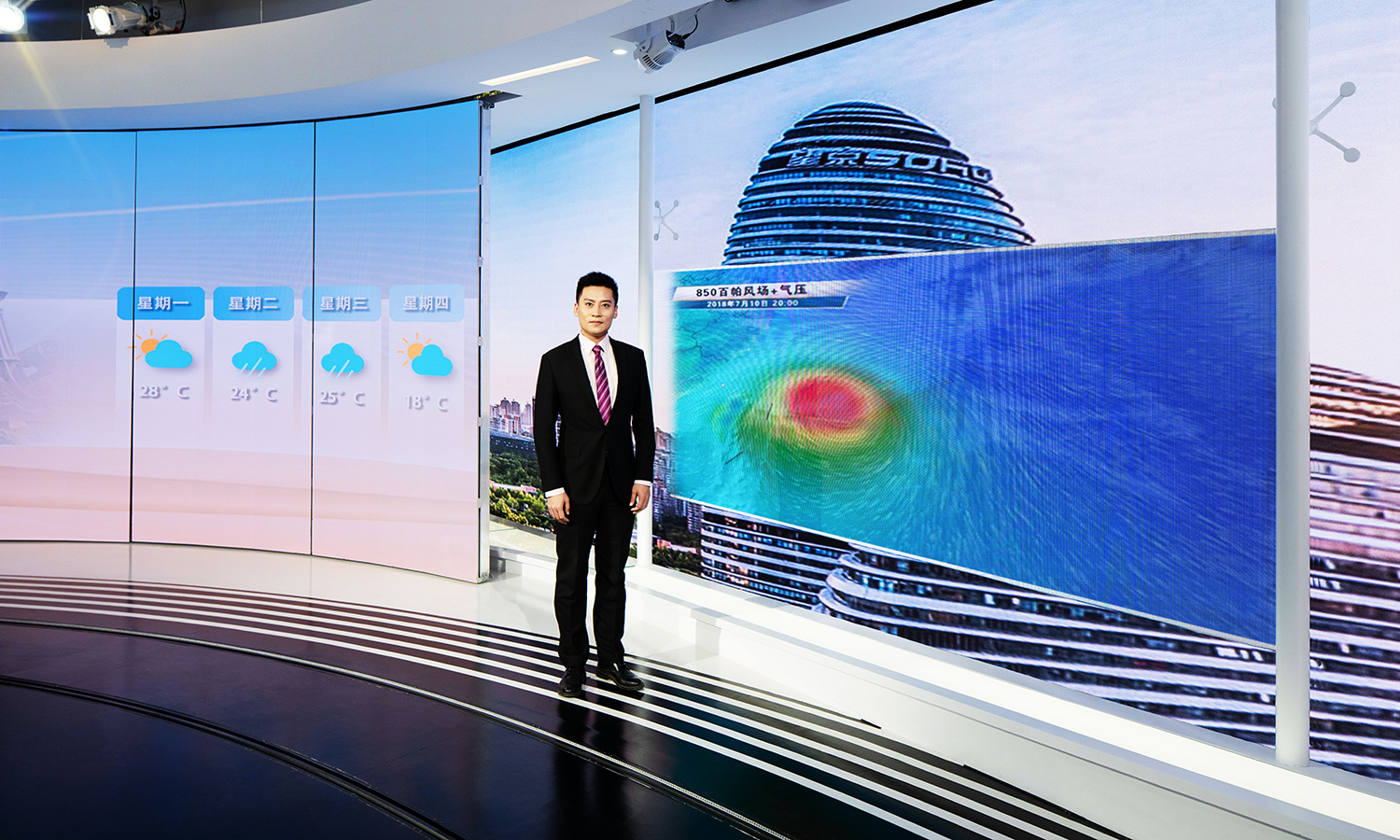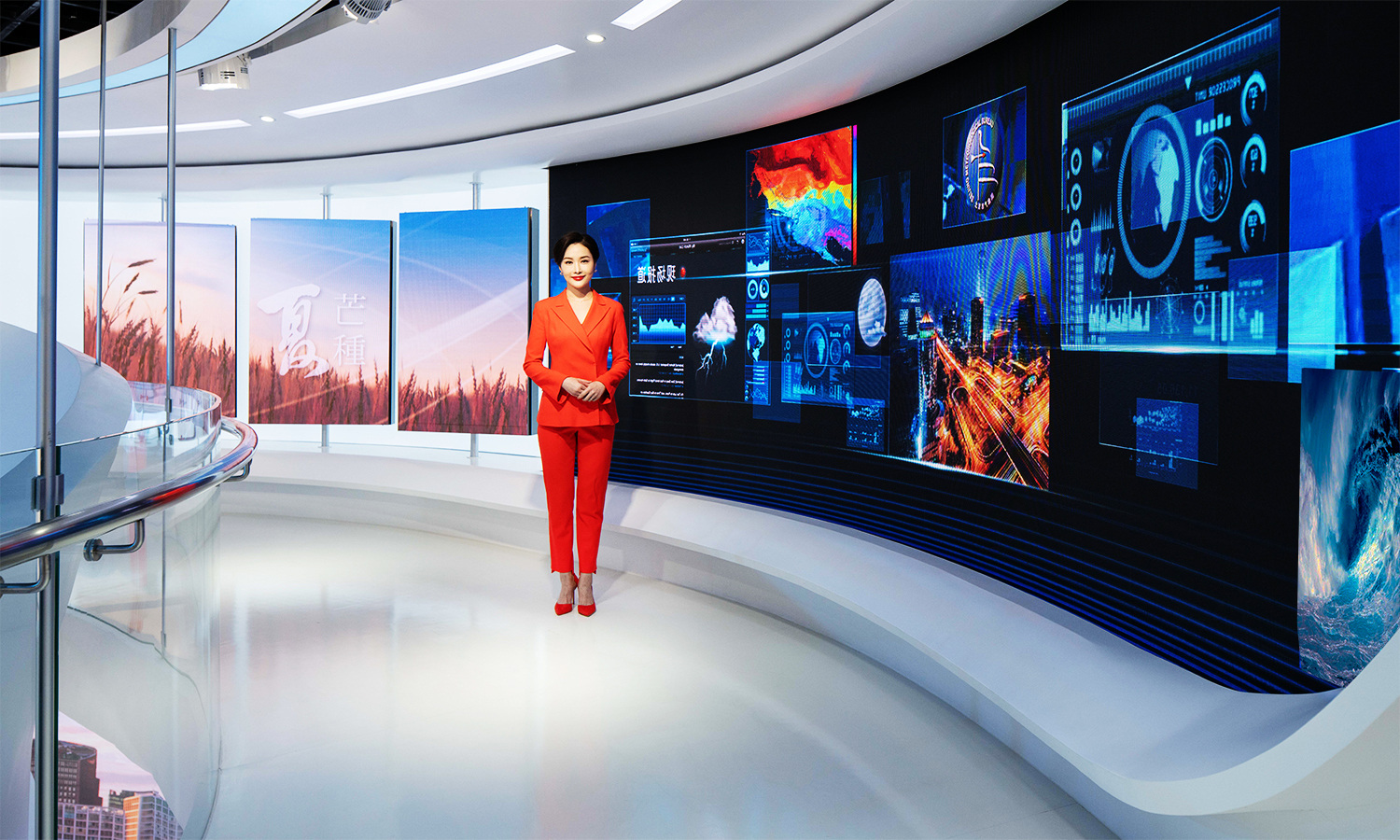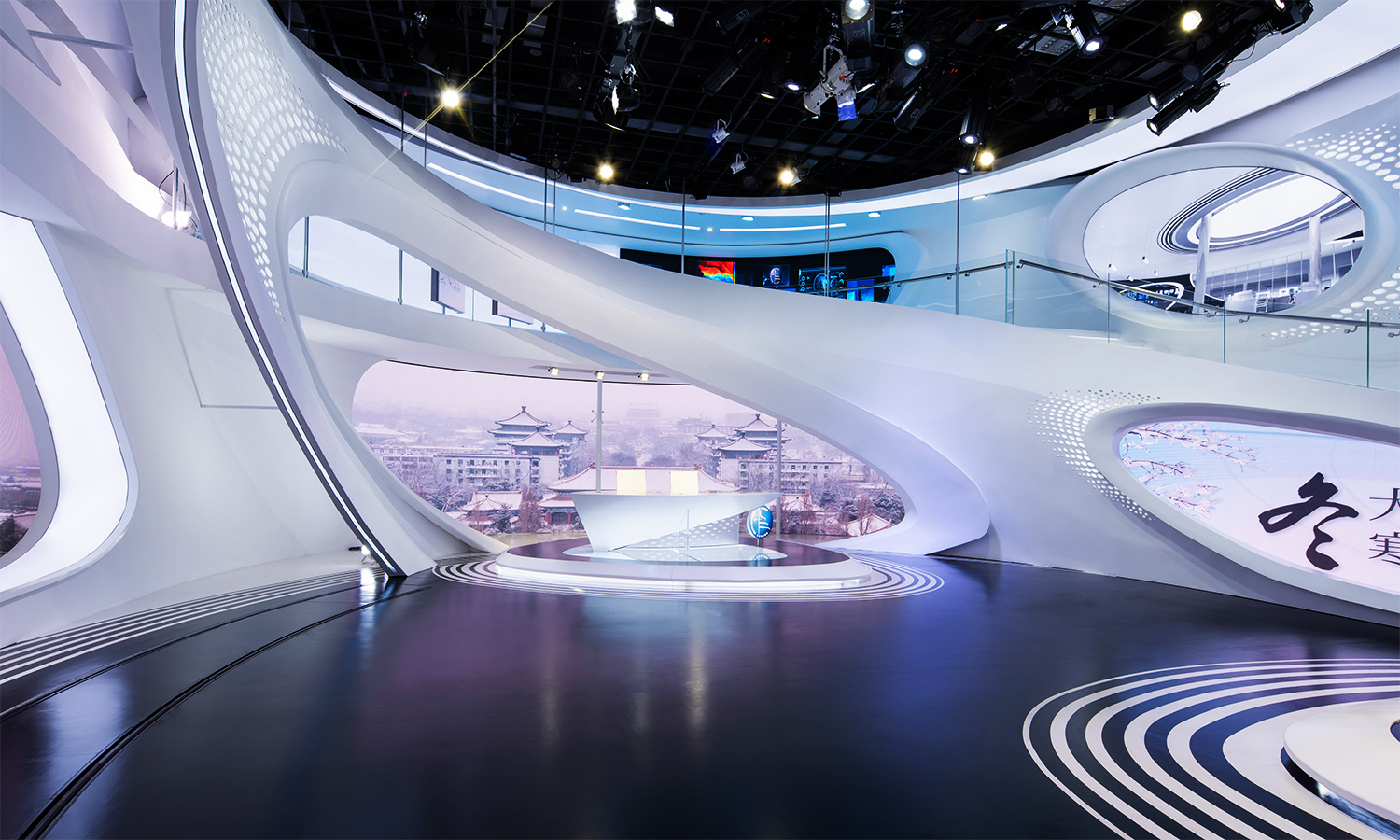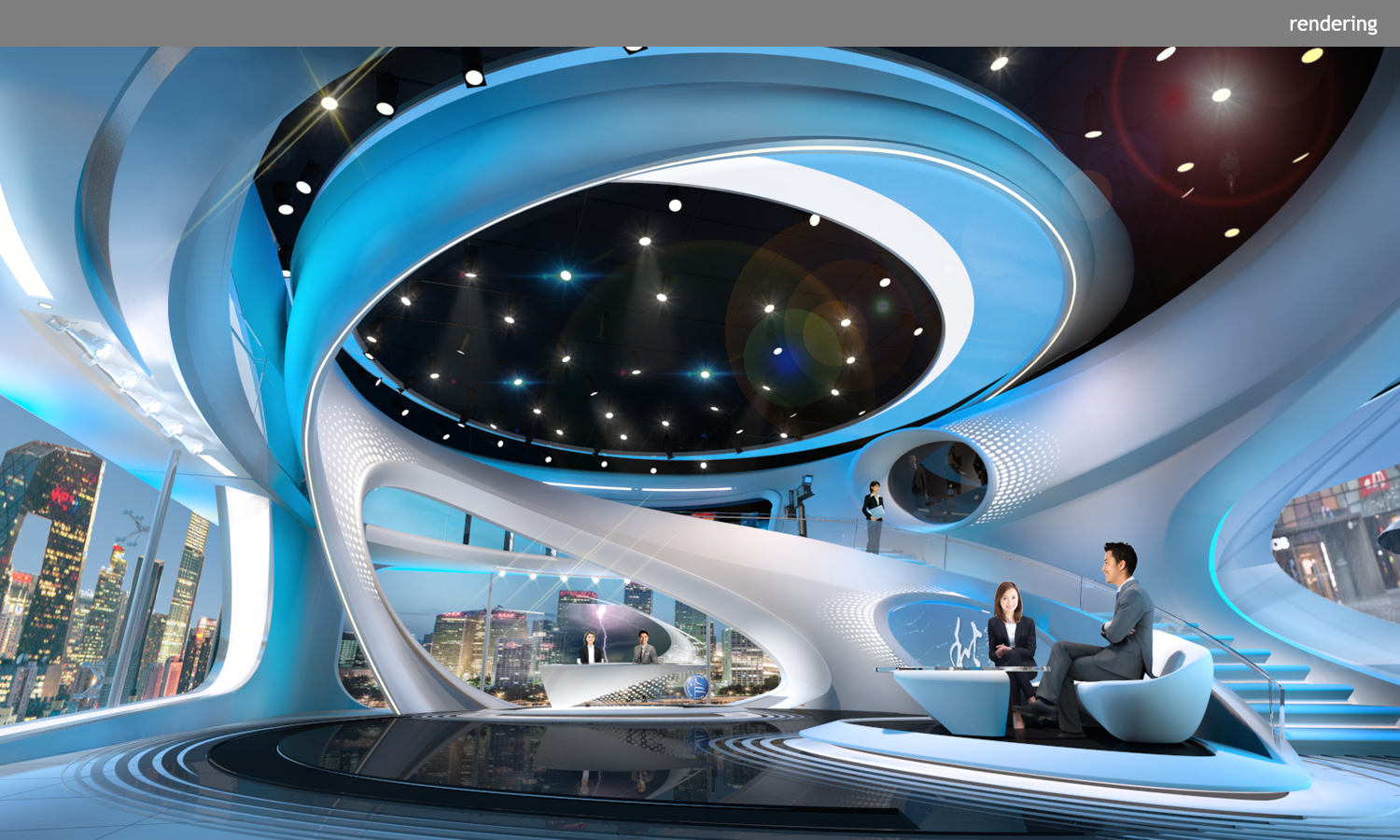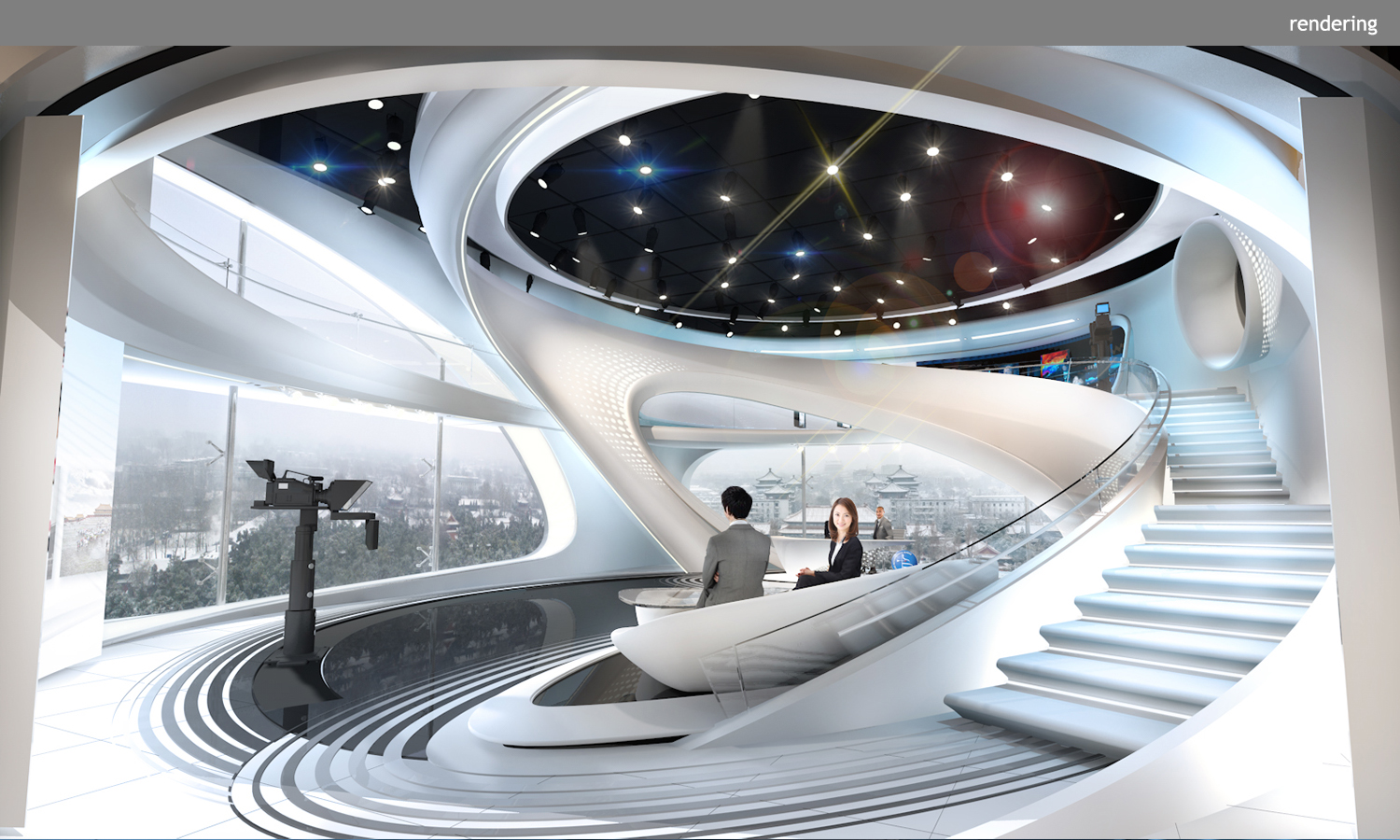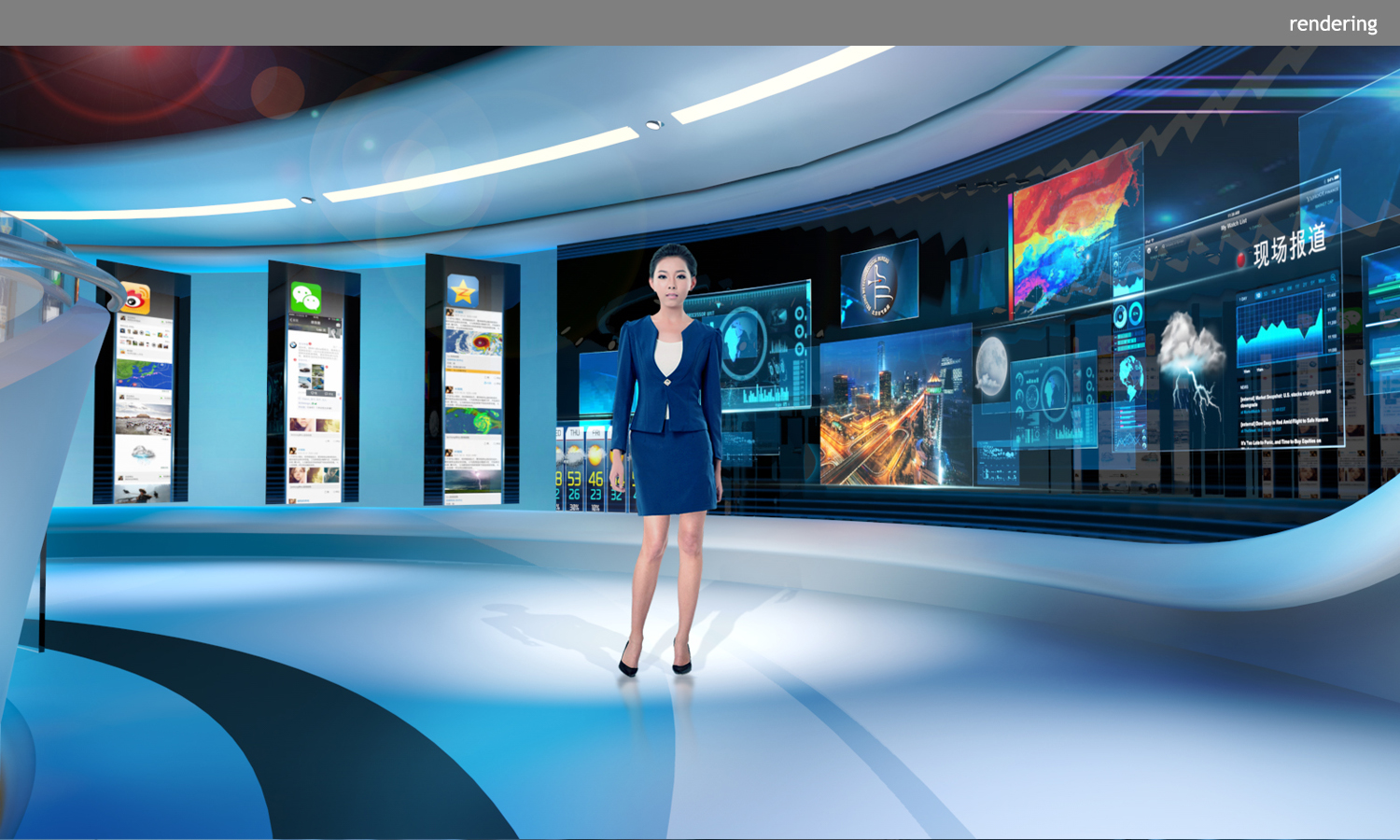 Beijing, China

2020
Beijing Meteorological Bureau (BMB) tasked Clickspring with designing a versatile multi-level studio to house their 13 different broadcast programs. In line with the network's content, the design highlights seasonal conditions of wind, water, and temperature, which all share a formal fluidity as evidenced in their circulating, rippling, and undulating patterns. These patterns are illustrated by the introduction of a large, circular white oculus that brings vertical movement into the studio while also framing centralized spaces for TV broadcast and app streaming.
With the studio's open plan on the first level, the sweeping oculus blends into a grand staircase cascading up to a stand-up mezzanine presentation area. Not only does the two-story cyclonic form emphasize the grand height of the space, but it also highlights the 360-degree shooting abilities within studio. With strategically placed pivoting, tracking, and vista-wall LED displays, the studio has the flexibility to emulate a variety of seasons, moods, and time frames. The studio also accommodates a live audience seating area that can occupy the space between the main anchor desk and informal interview platform, allowing several different segments to be filmed in one studio.
The vast majority of scenery was fabricated by CNC-sculpted form. Components were printed in 1-meter by 1-meter sections that were then seamed together and blended onsite. Areas with special lighting features and integrated LED tiles utilize fiberglass that was sculpted to seamlessly frame the technology. The result is a continuous, clean aesthetic with sleek edges inspired by natural weather patterns. This CNC-sculpted form represents a pivotal moment for the future of fabrication technologies available to the broadcast industry at large.
BMB currently broadcasts 13 pre-taped programs ranging from business, travel, and sports related weather events, with additional morning and evening updates. The new studio environment maintains BMB's ability to present traditional broadcasts while also empowering the network to step into the competitive realm of transmedia and app-based programming. A balance of clean lines, texture, and sophistication allows BMB to synchronize the tone of their space with the ever-changing weather.
Looking for more details about Beijing Meteorology Bureau?
Please enter your contact information below to receive a project case study that contains additional drawings, renderings, technical specifications, and other project details.