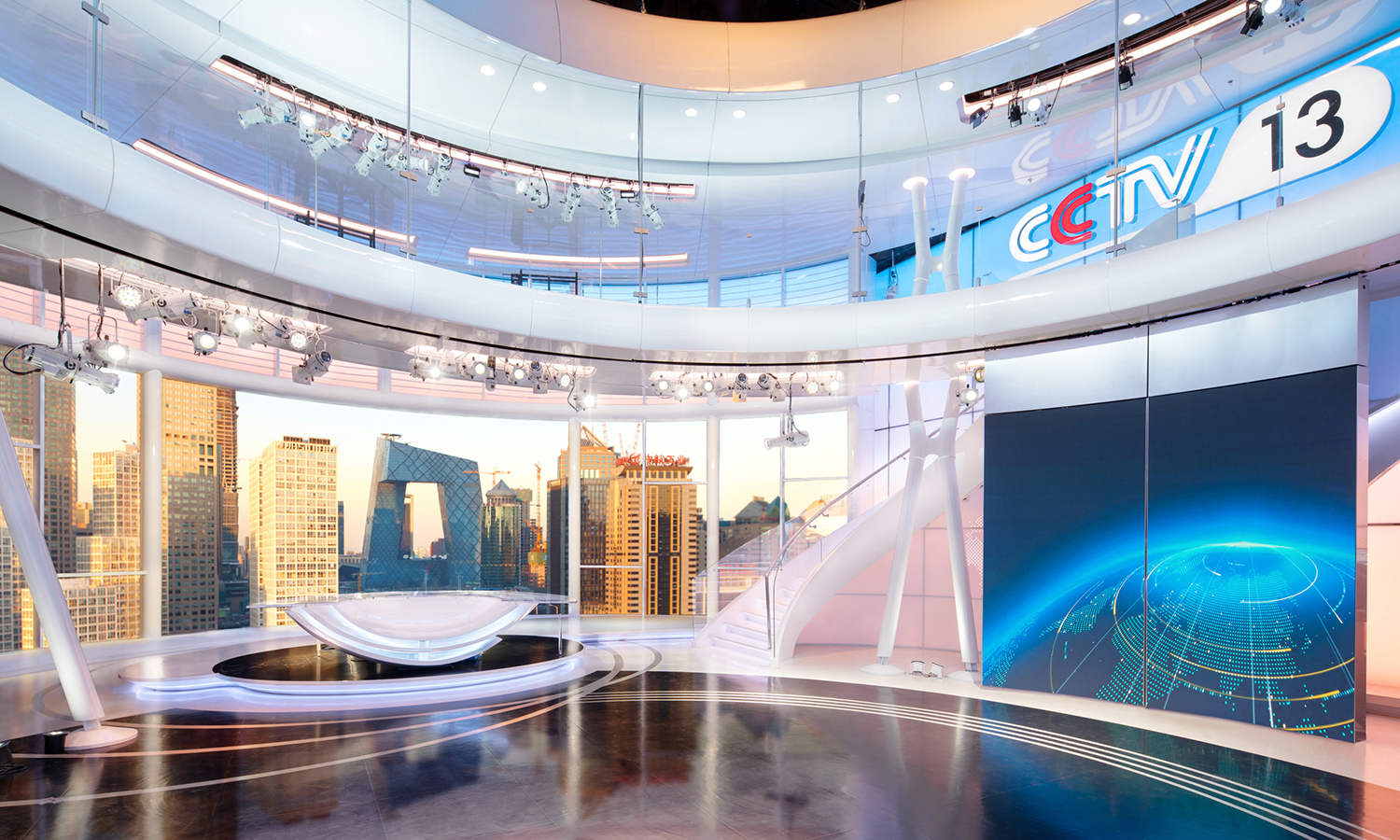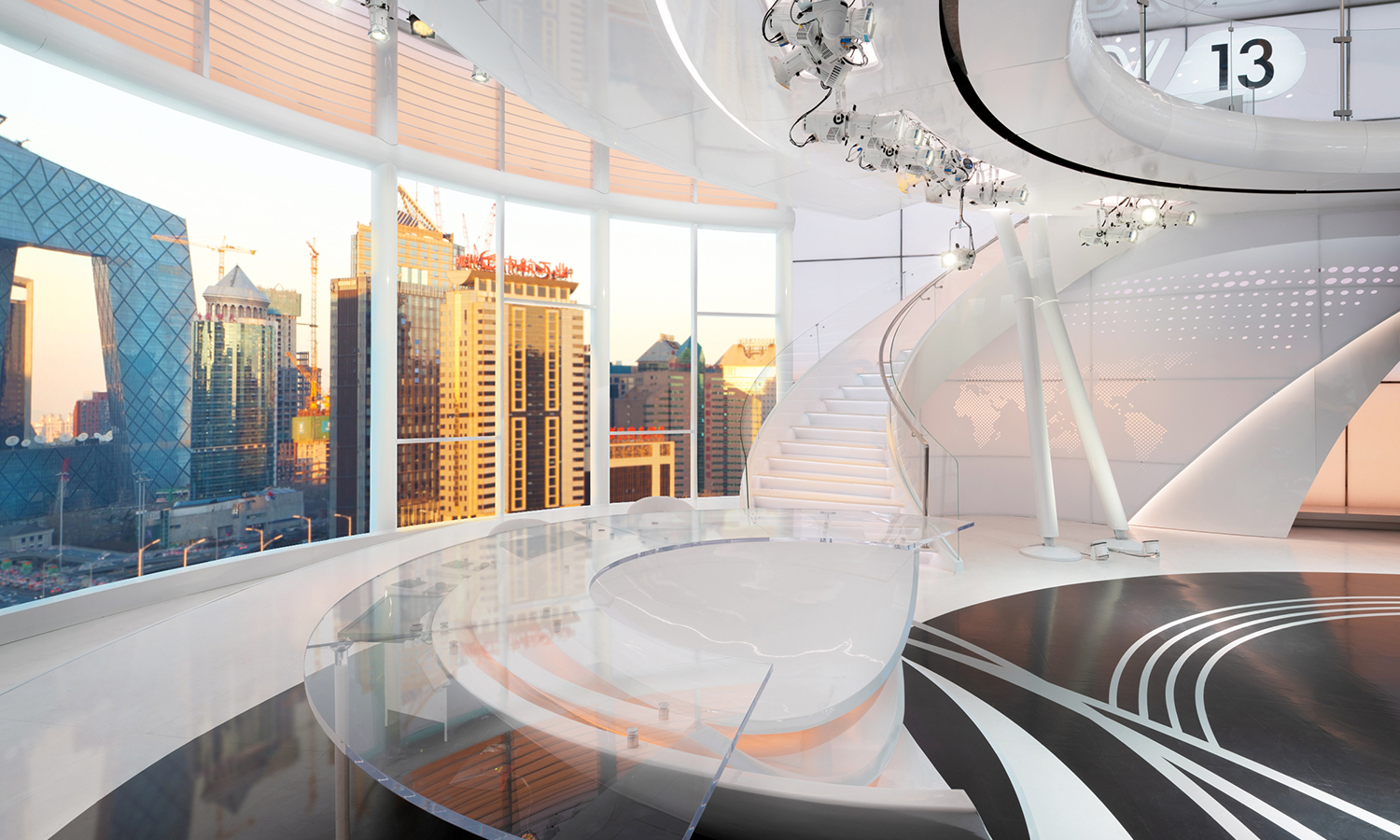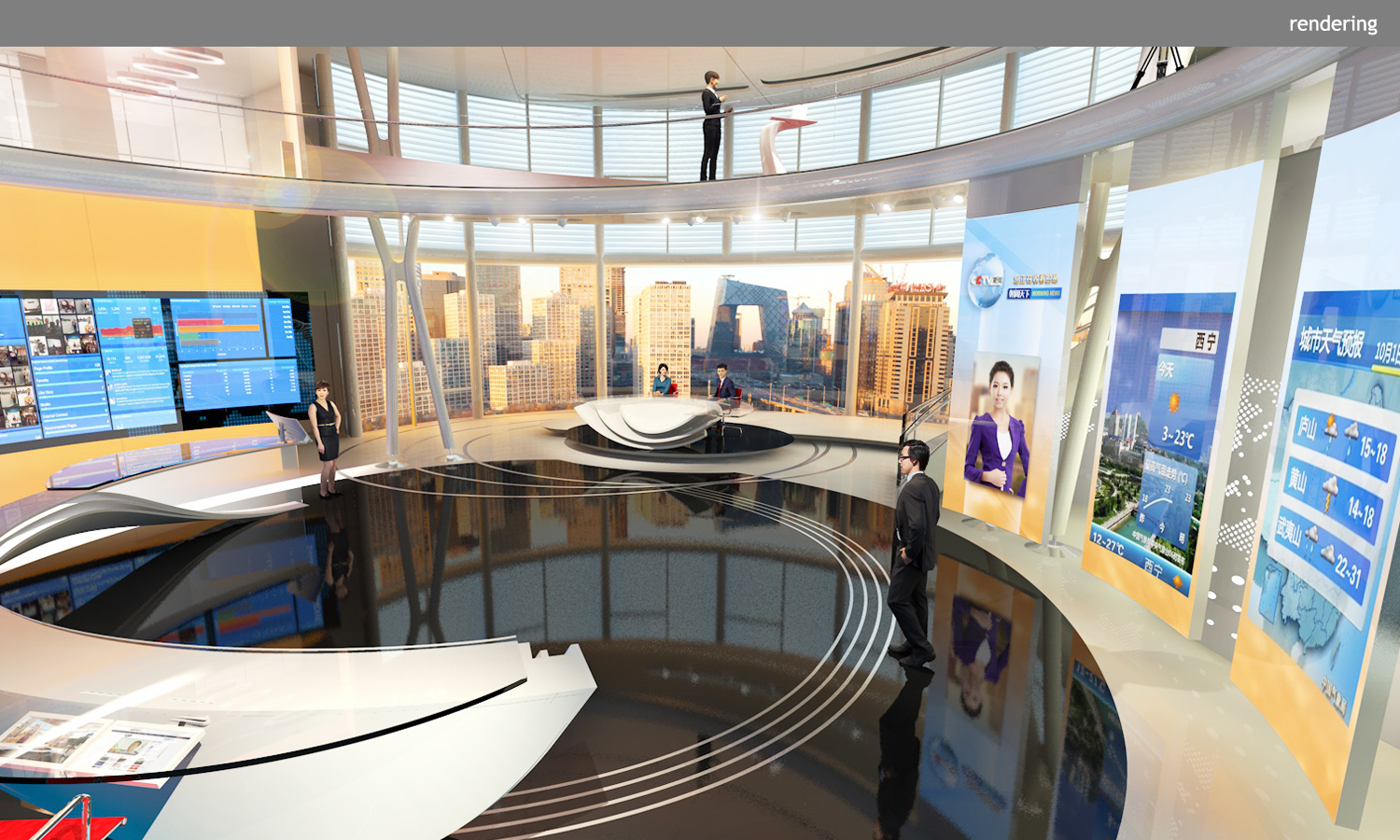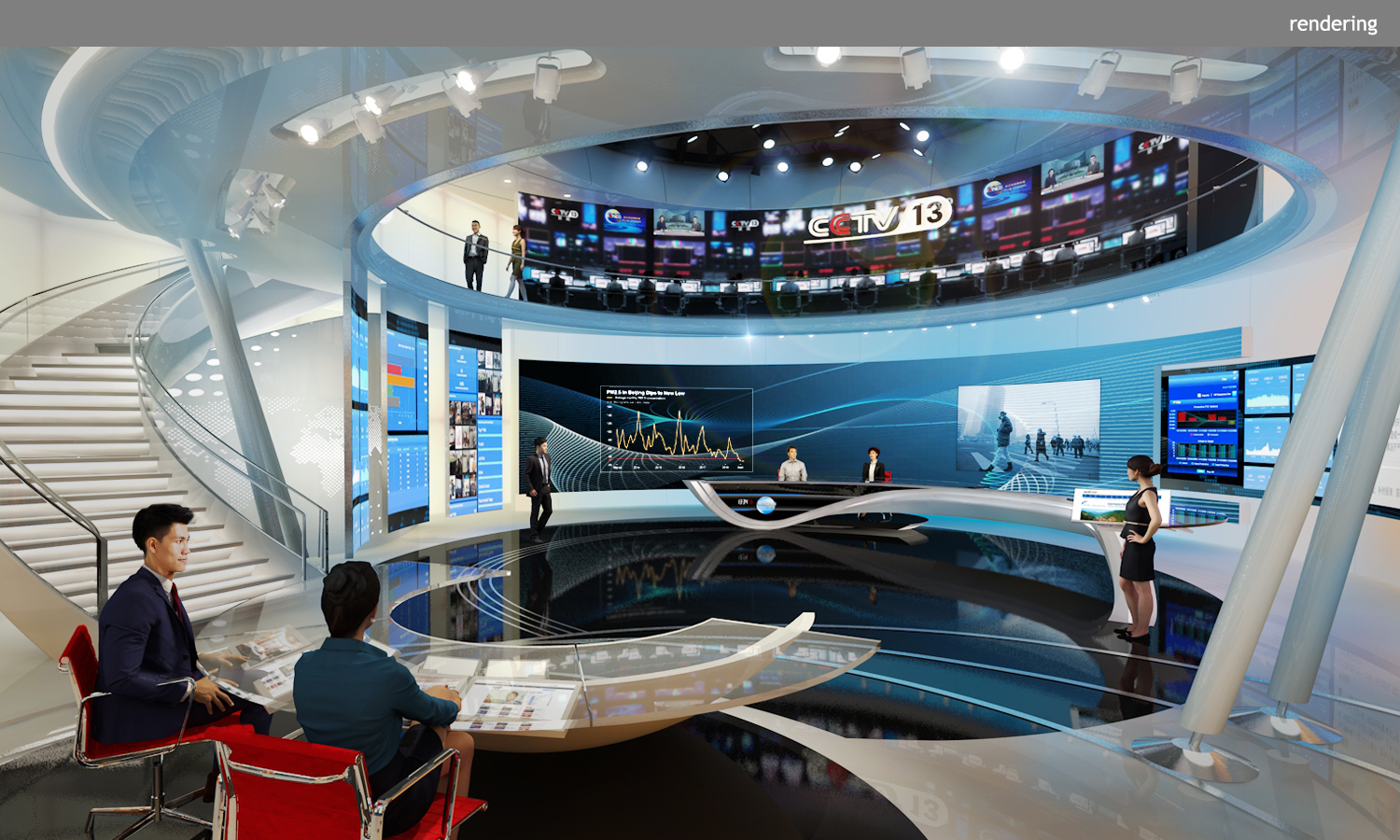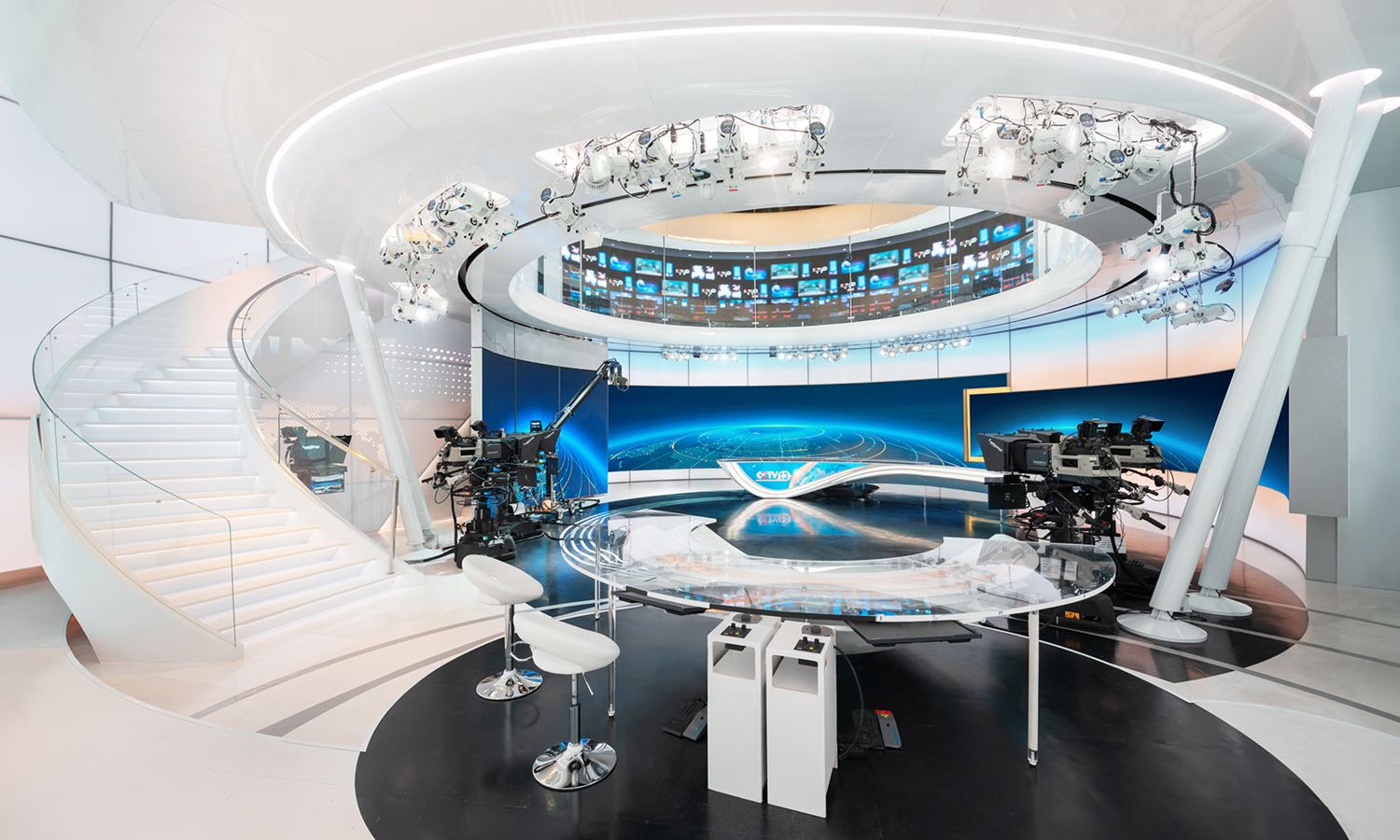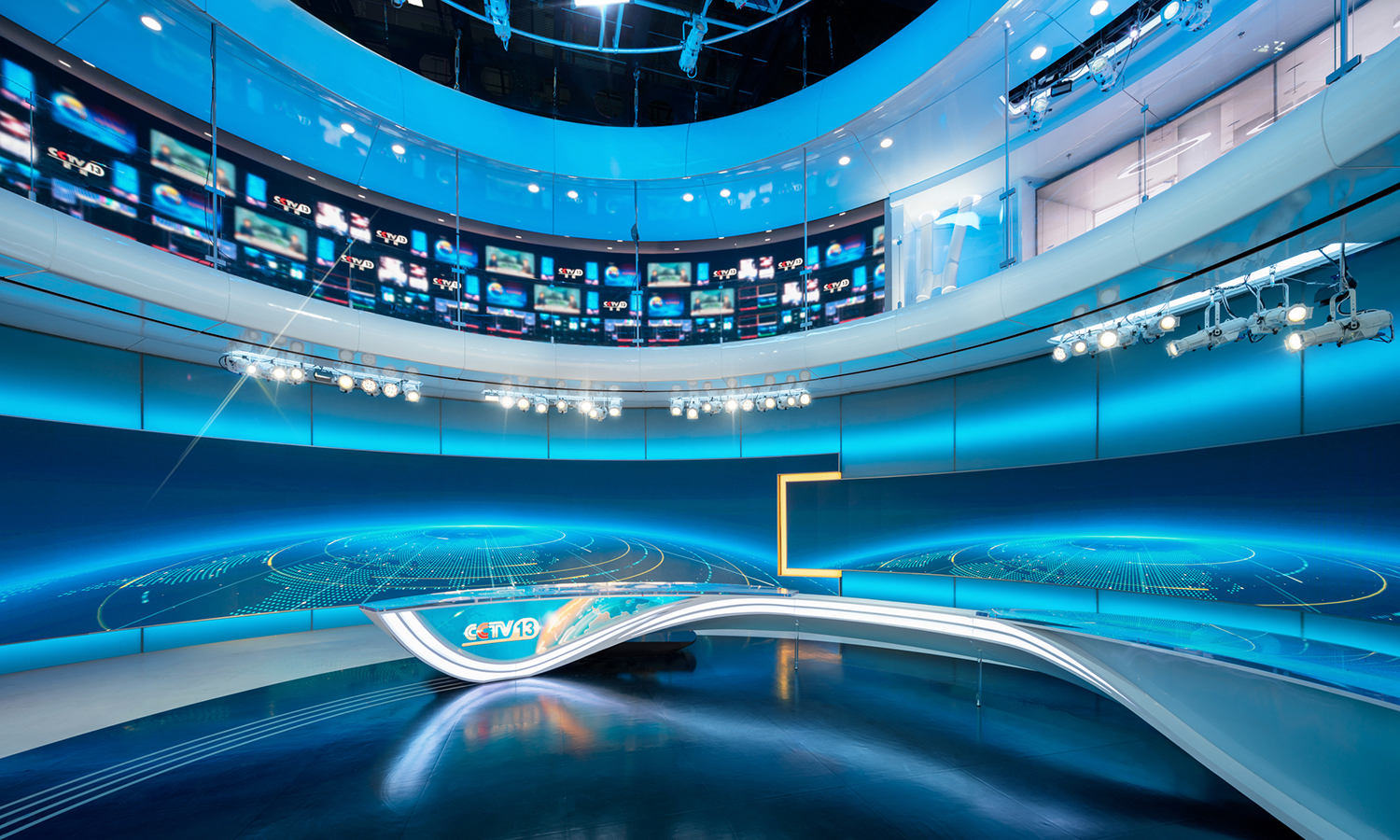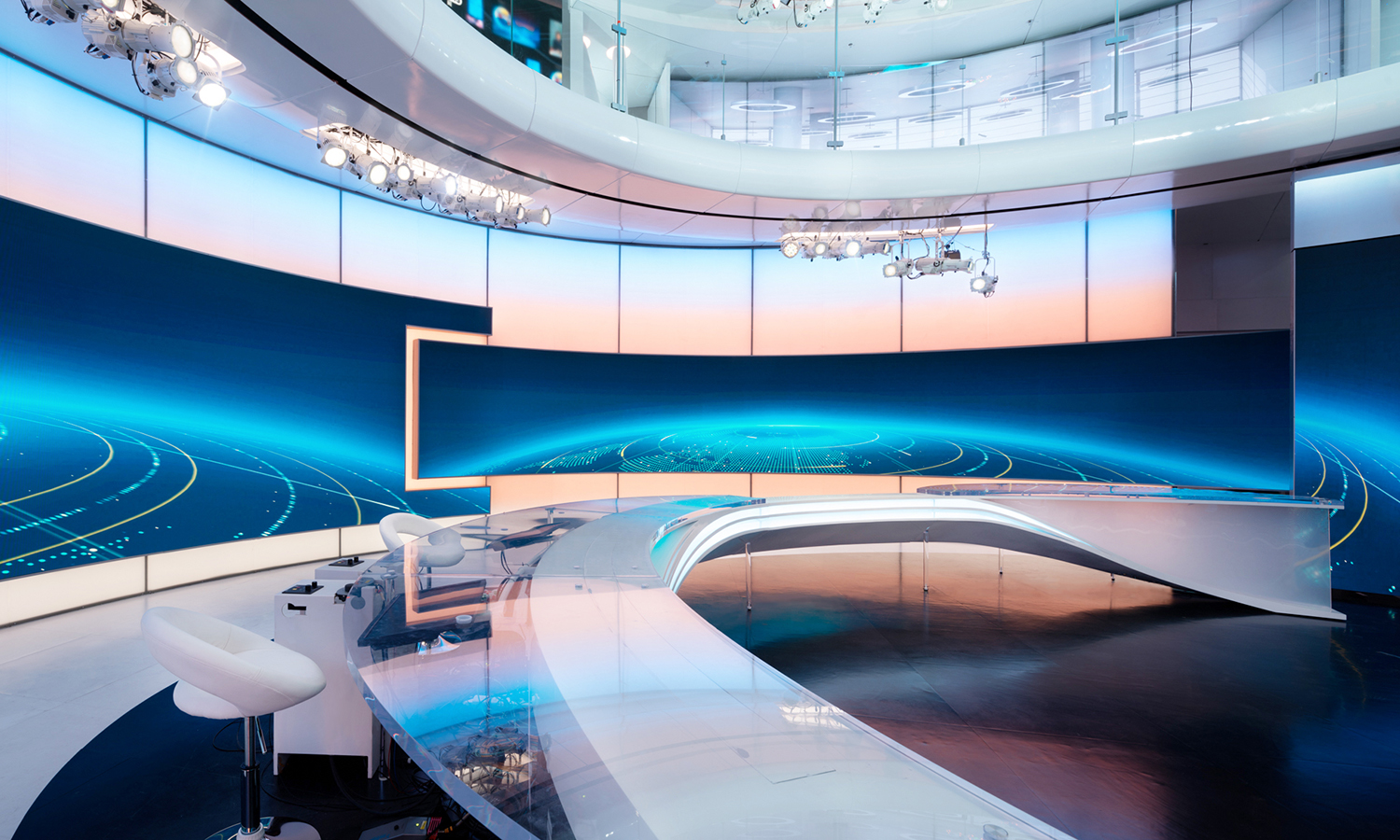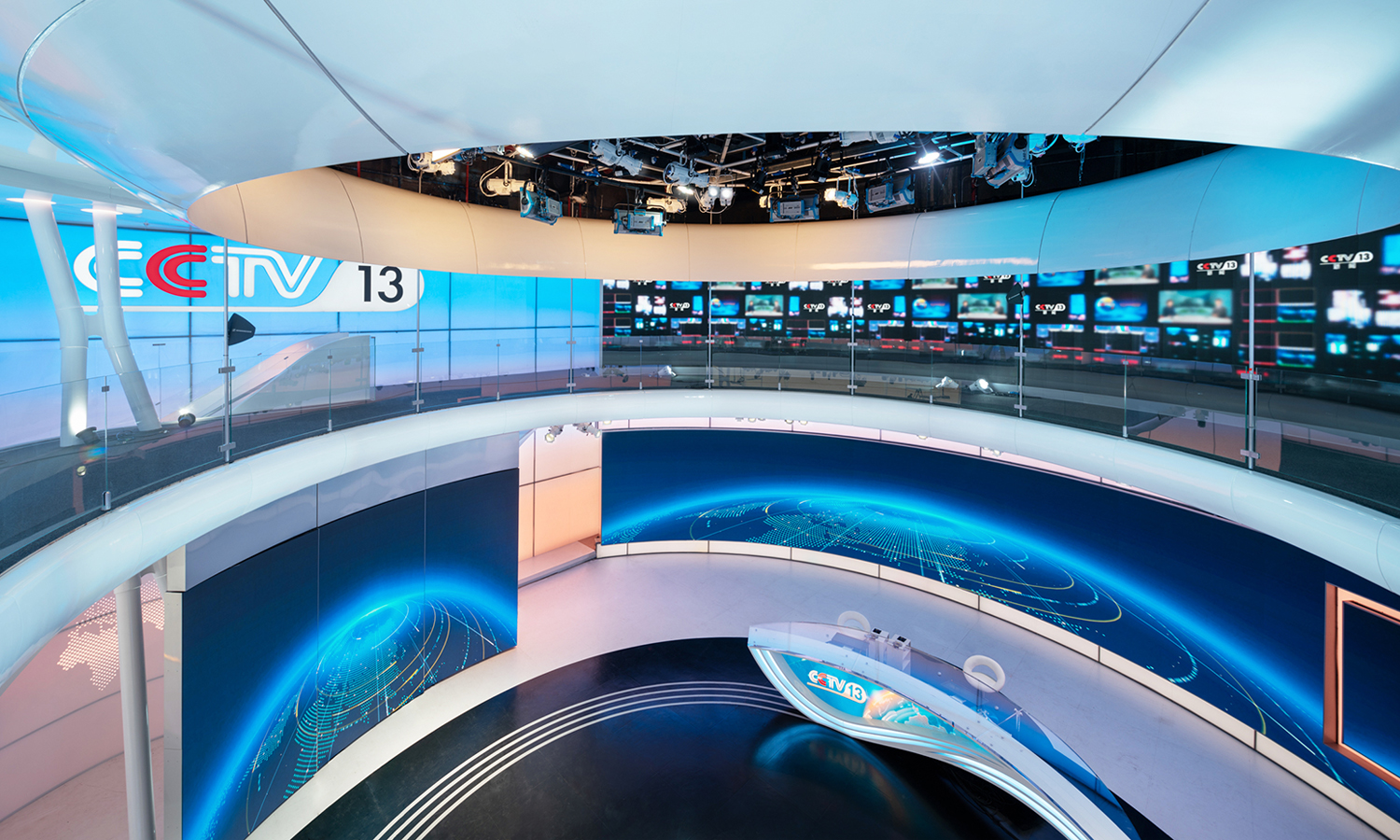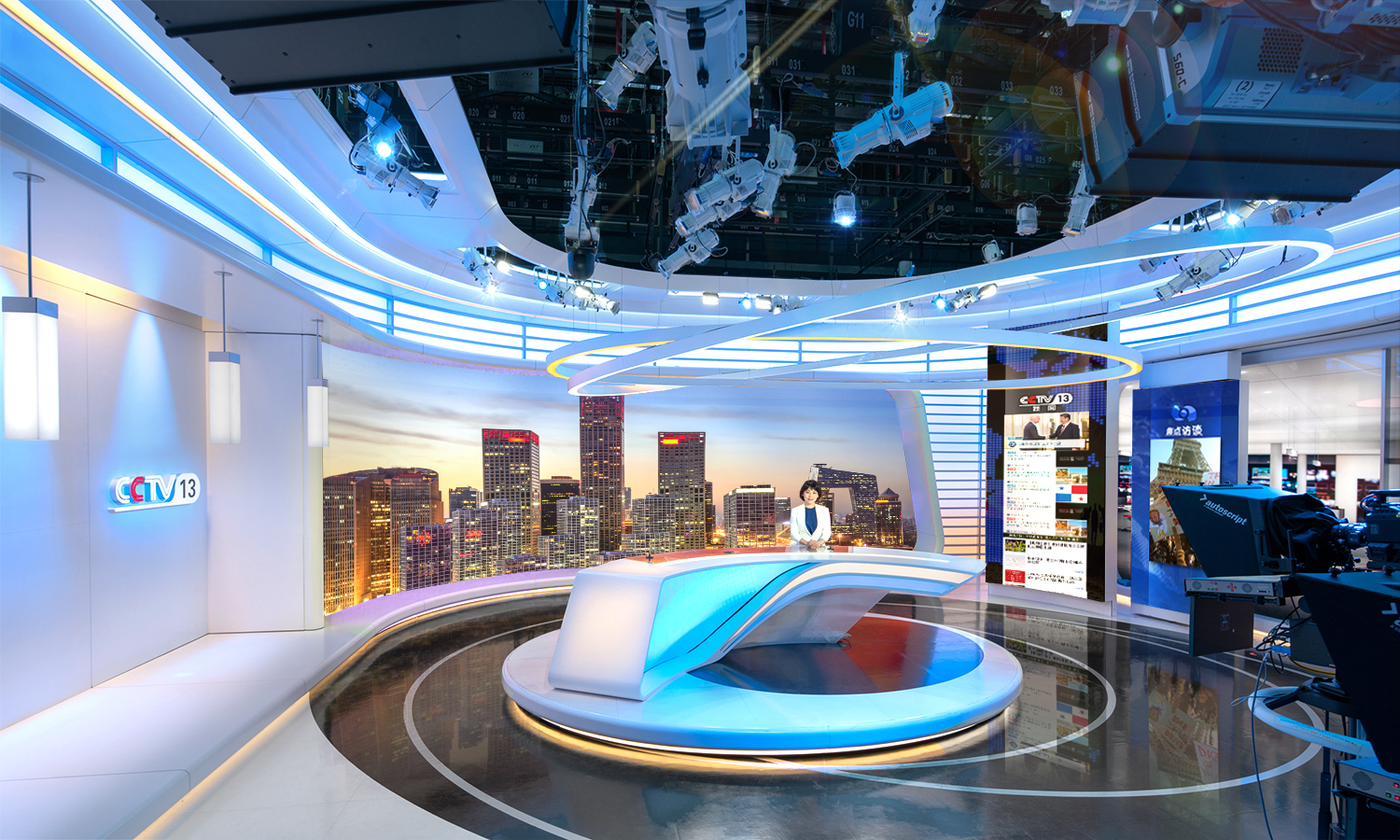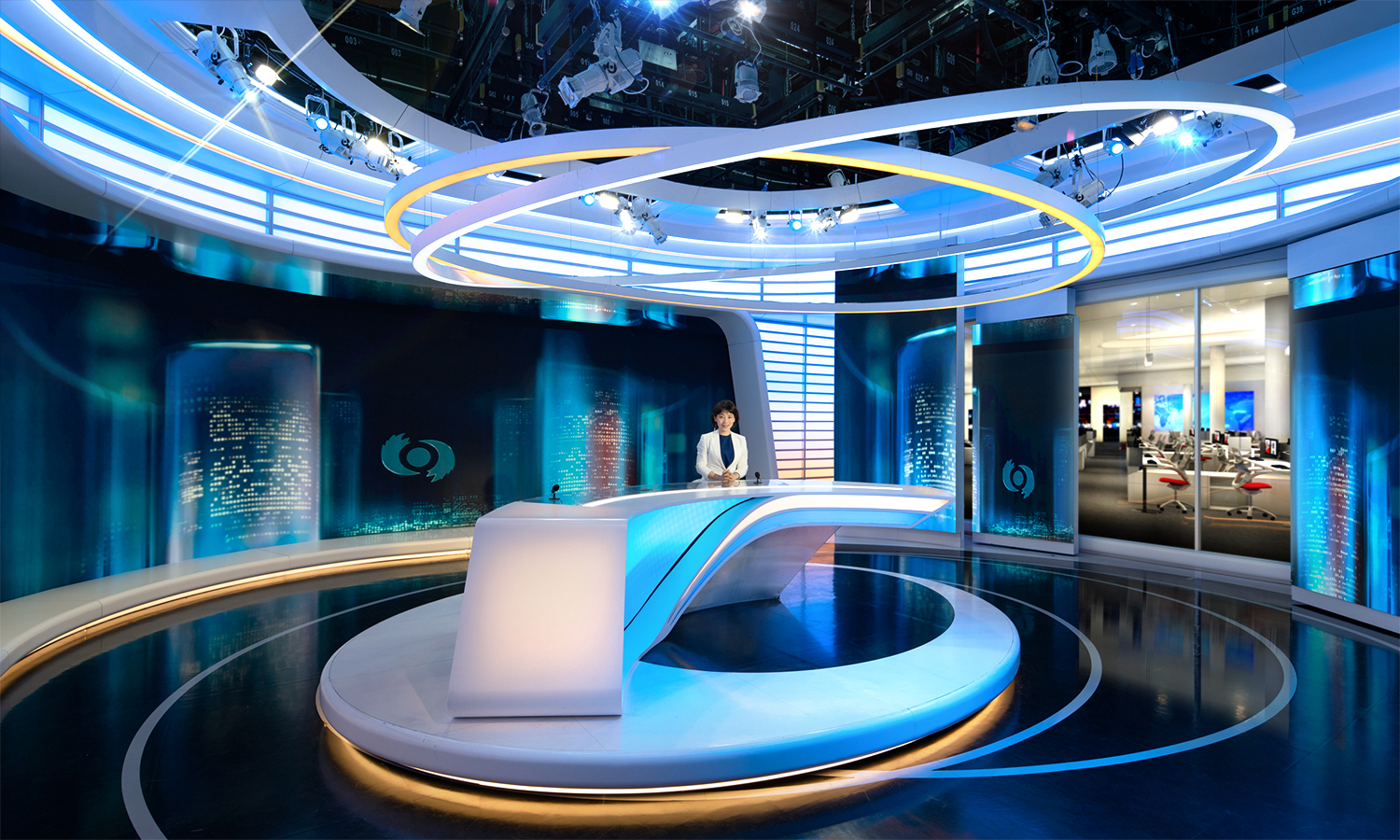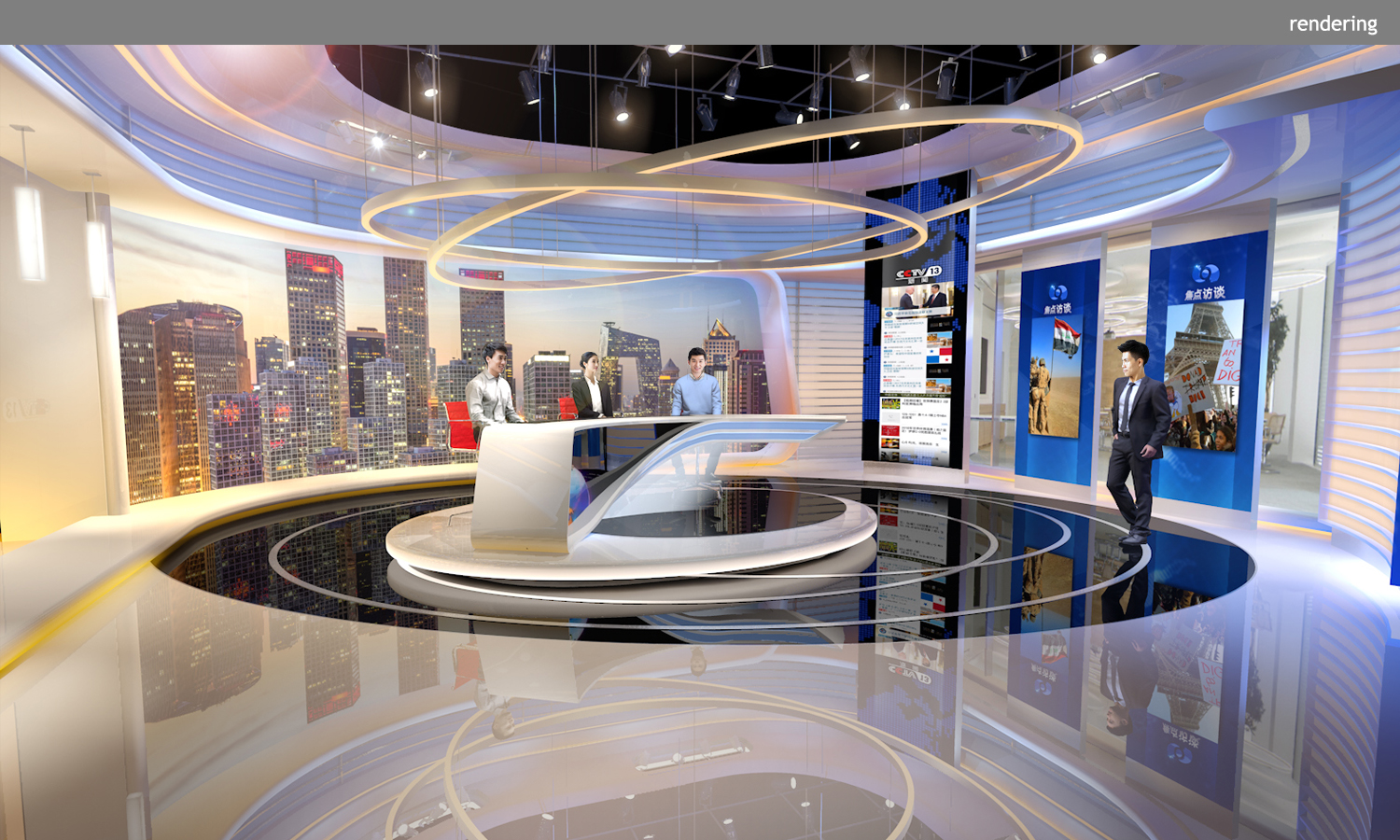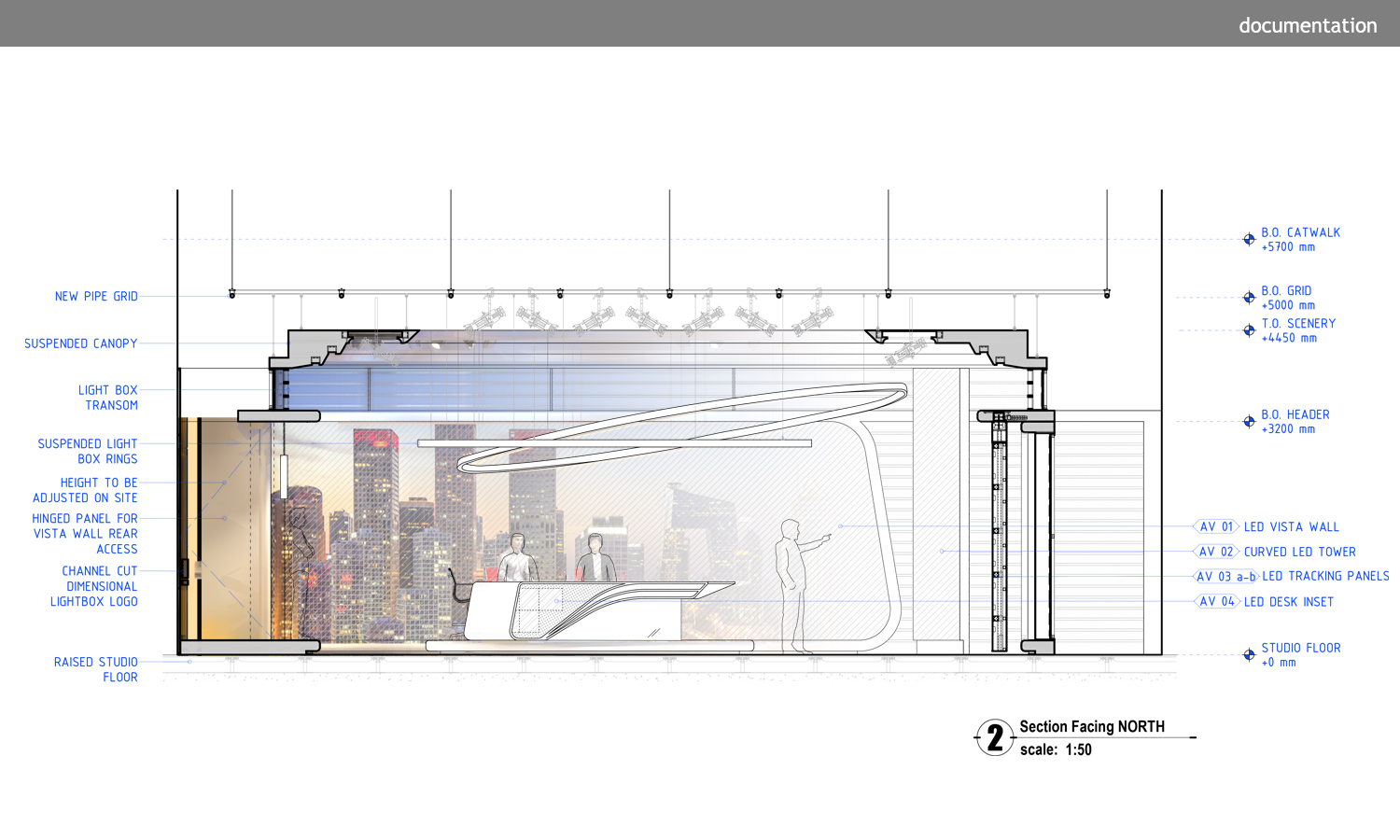 BEIJING, CHINA

2019
CCTV 13, the largest news channel in mainland China, tasked Clickspring with designing two new state of the art broadcast studios within their Beijing facilities.
Totaling 650 square meters of space, the environments share a unified aesthetic, incorporating sweeping forms, a sleek and minimal material palette featuring high gloss white and silver finishes, and myriad flexible LED technology elements.
To capitalize on the impressive height of the larger space, Clickspring introduced a new structural mezzanine level that allows for a diversity of stand-up broadcast positions while emphasizing the vertical presence of the studio.
CCTV News broadcasts live news reports every hour throughout the day, as well as current affairs programs in the evening. Bulletins cover domestic and international events.