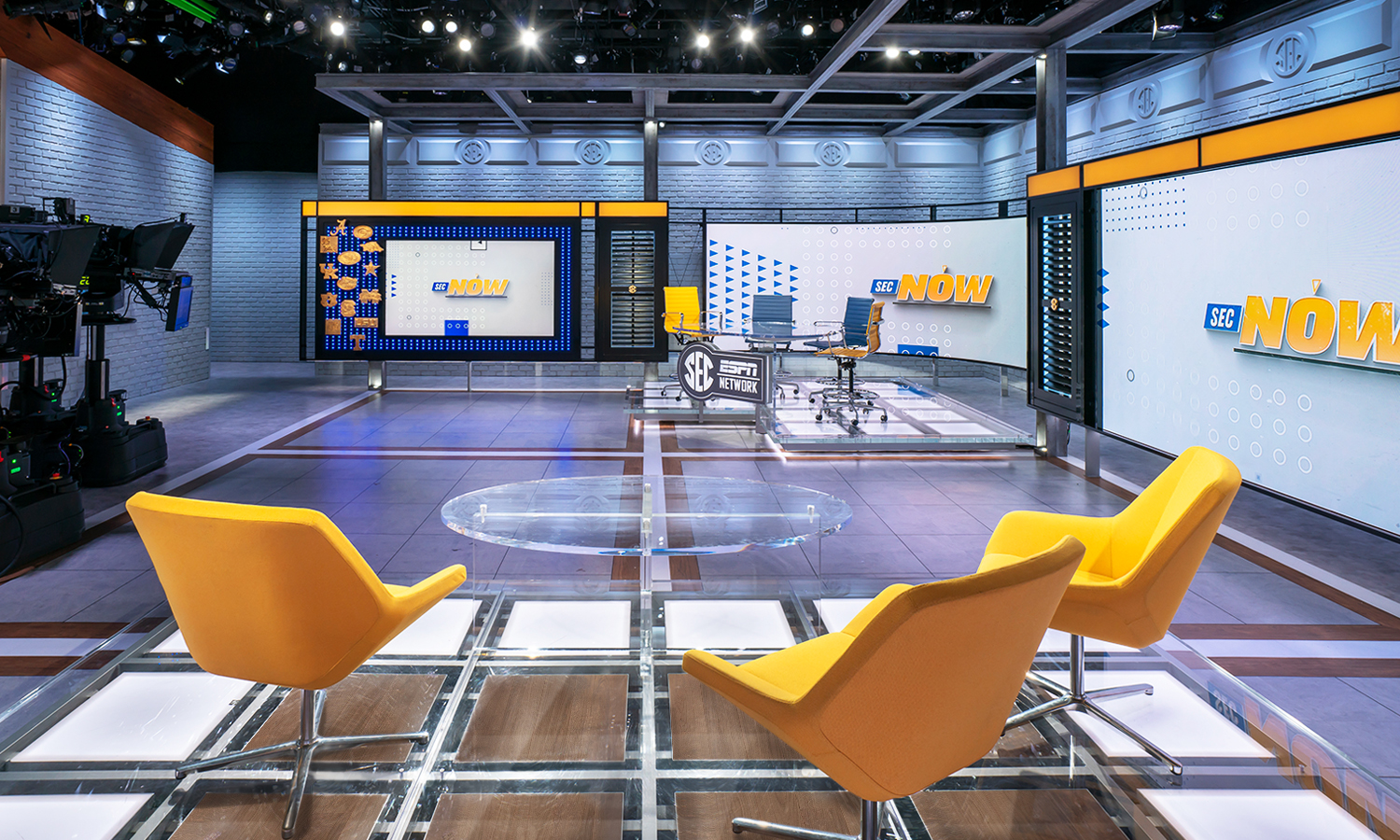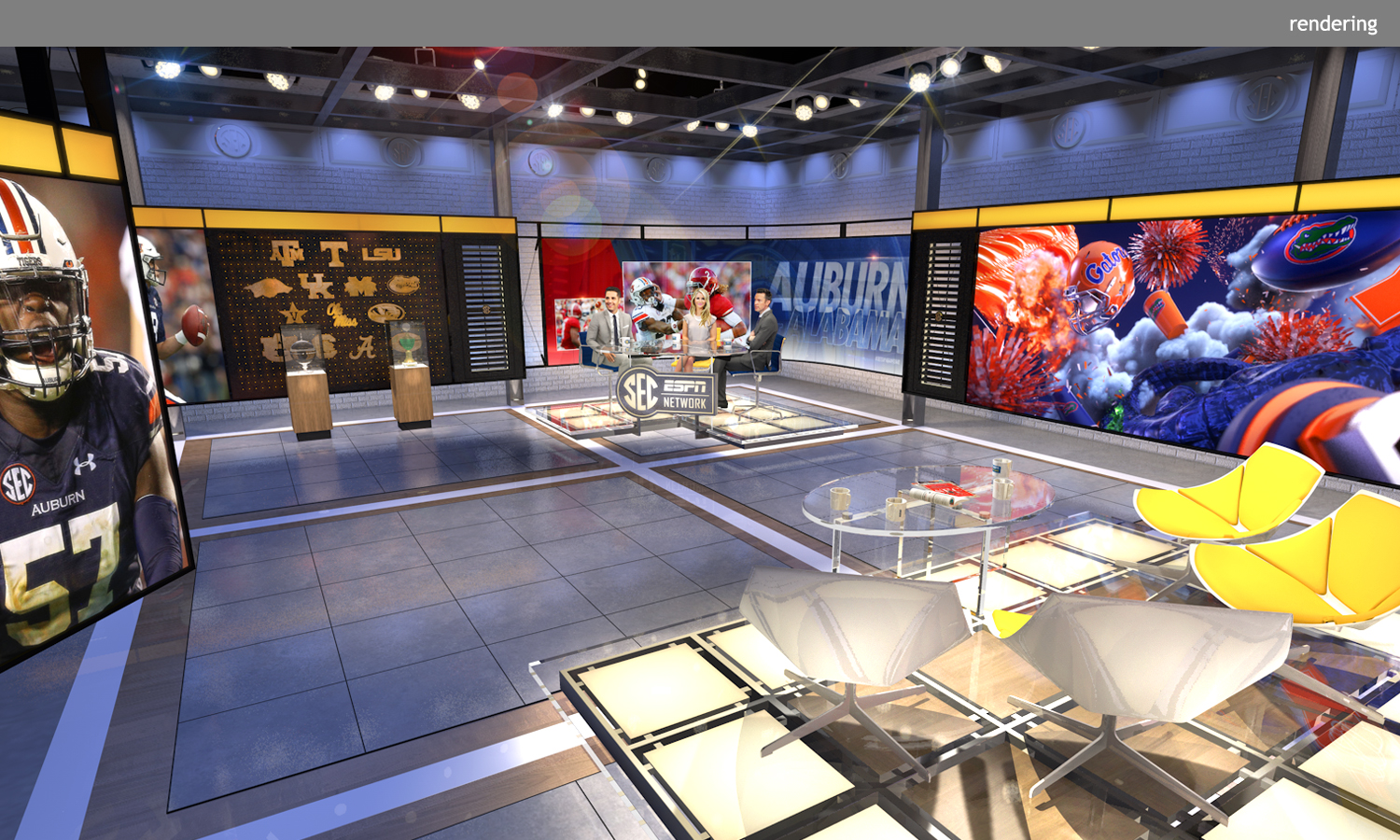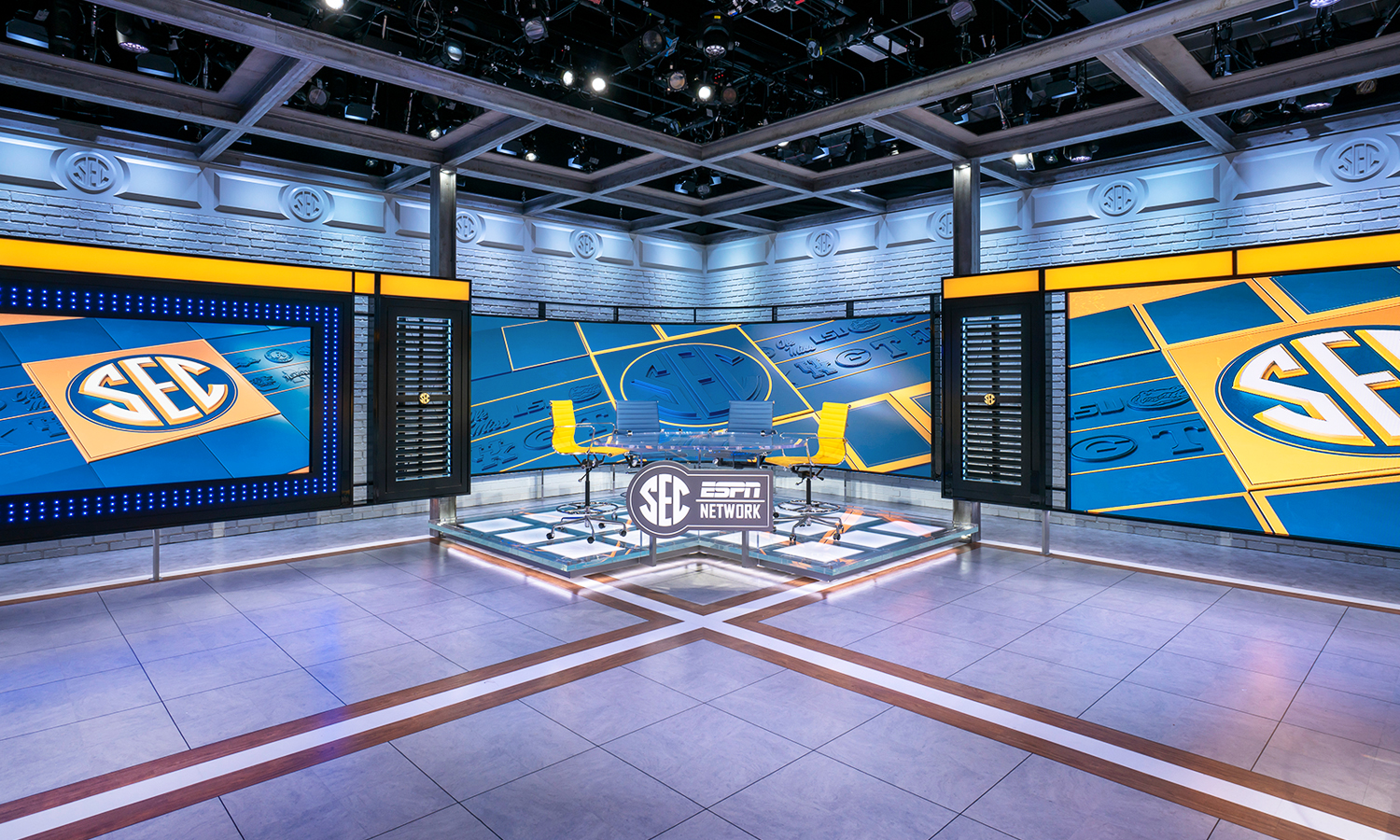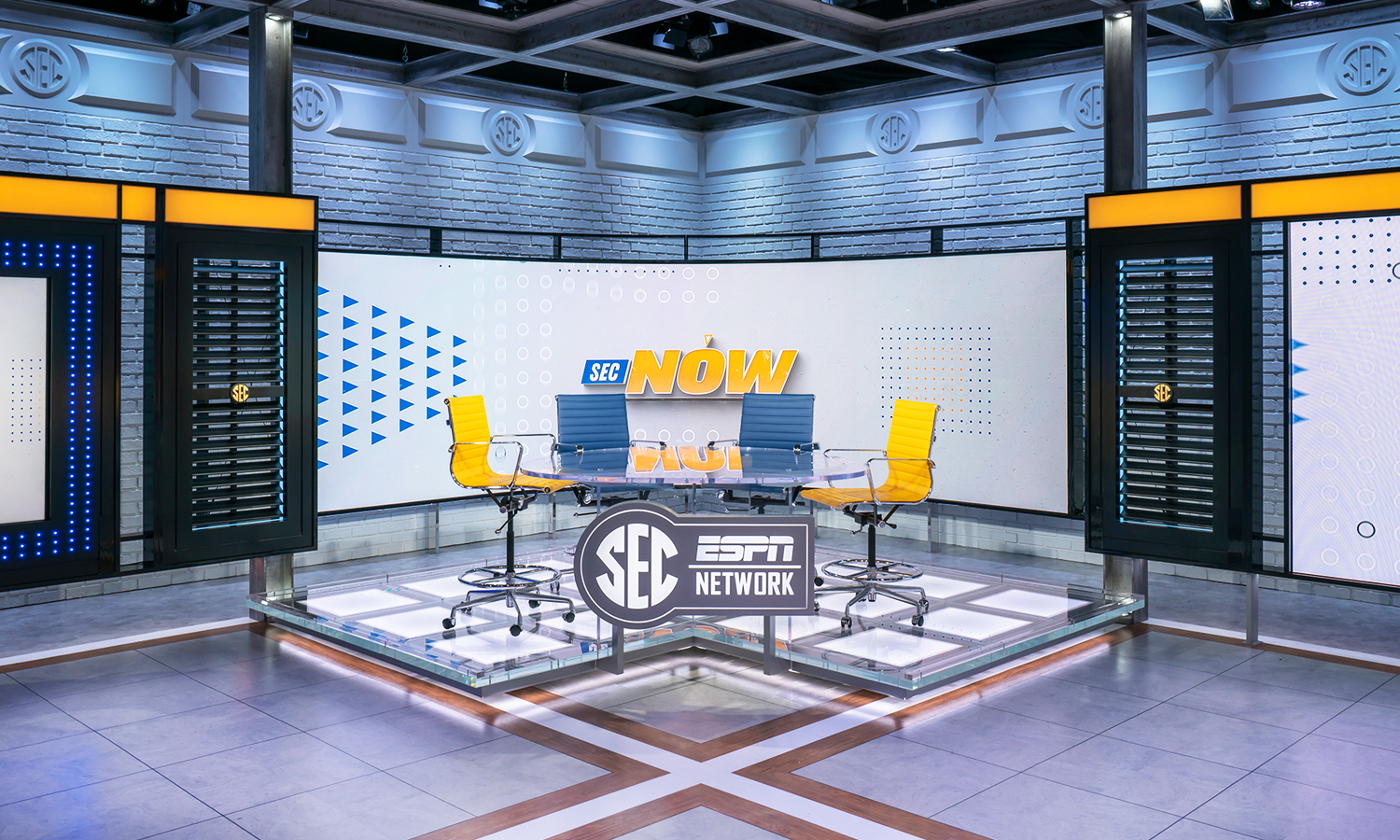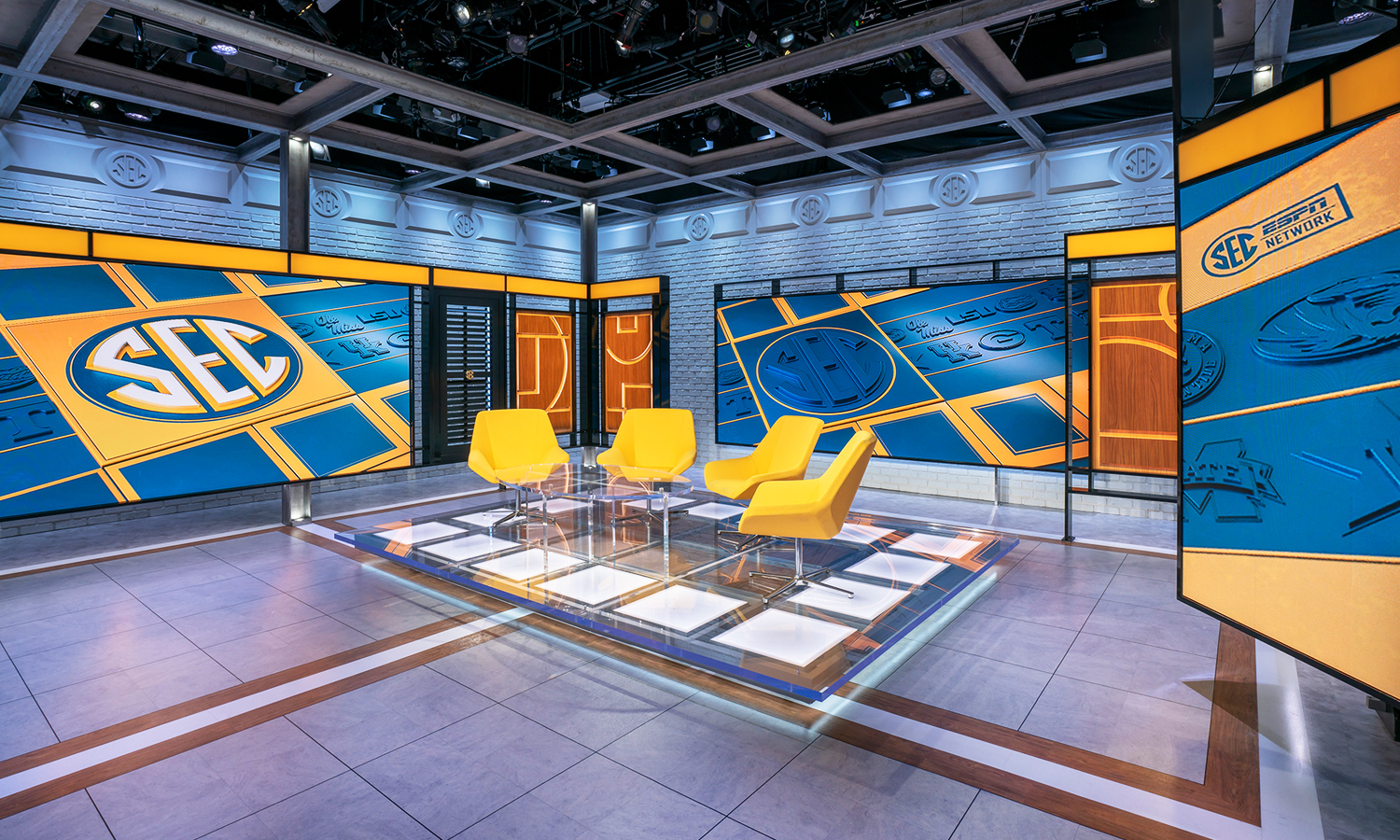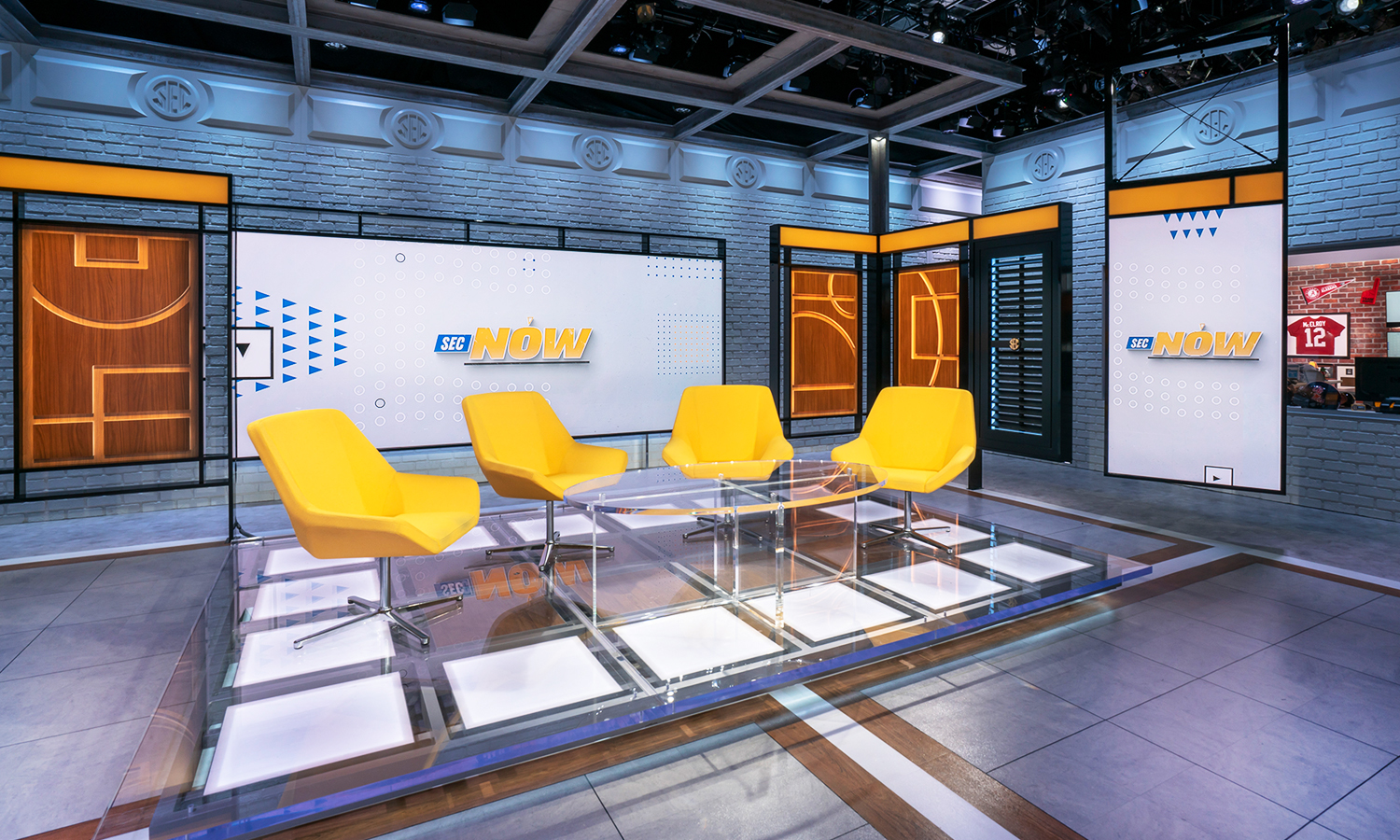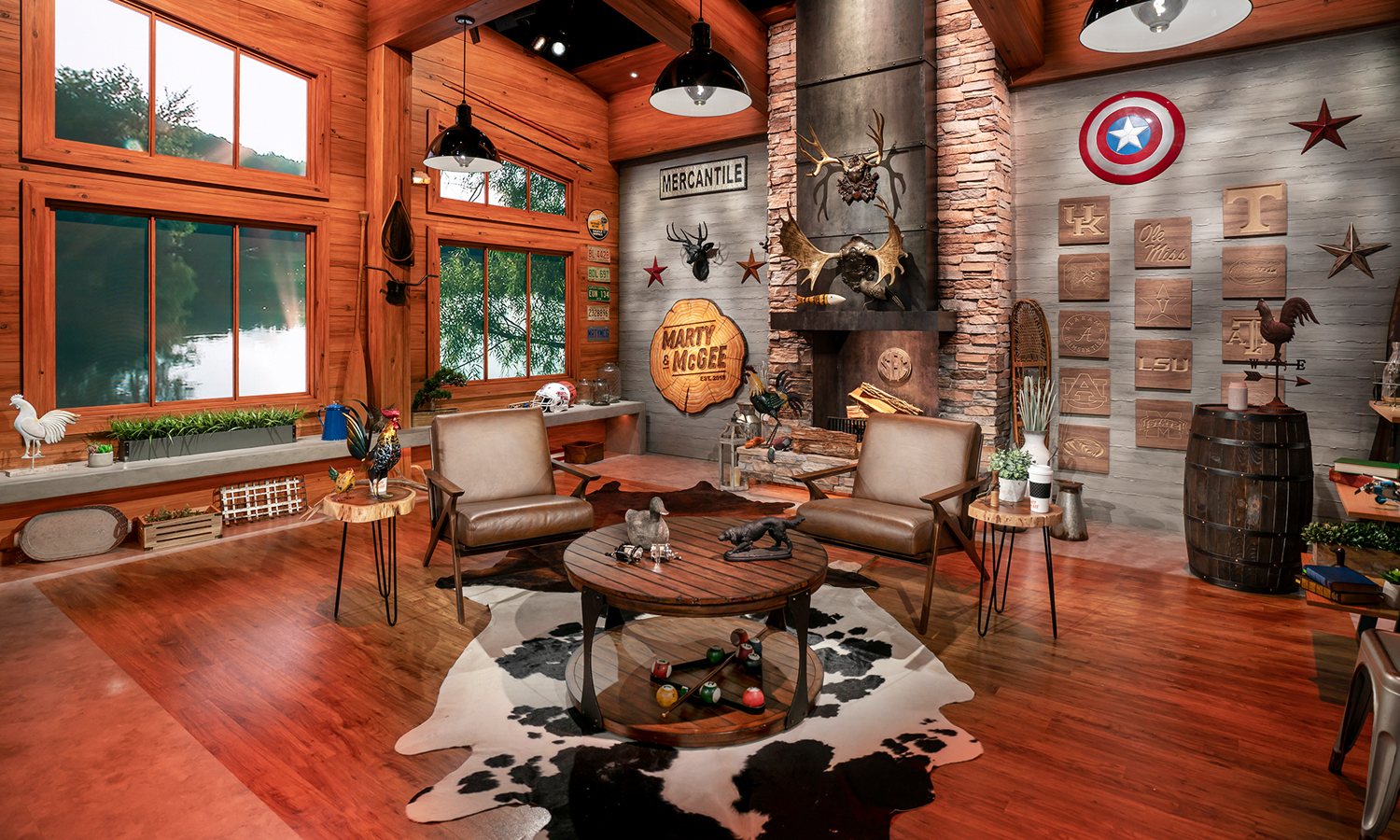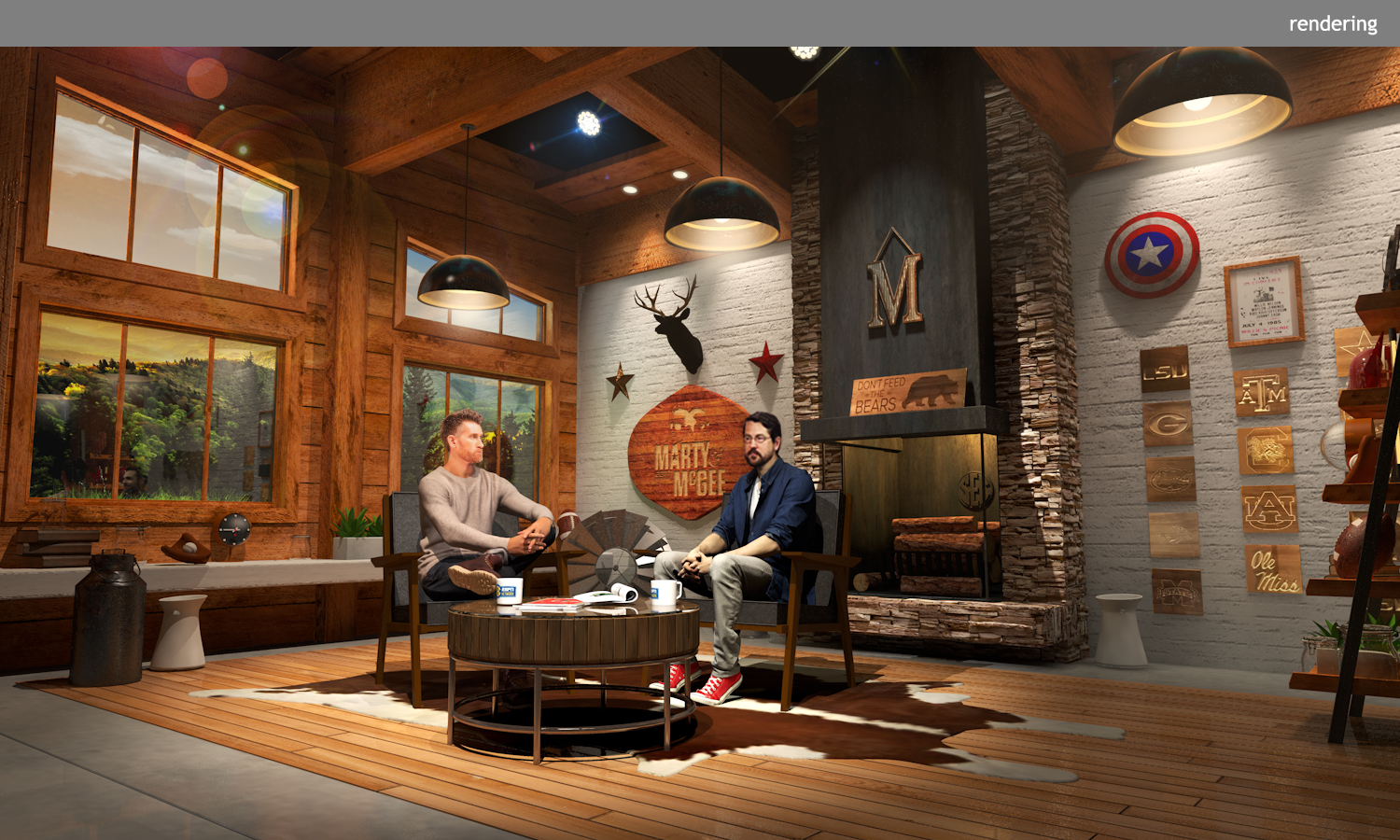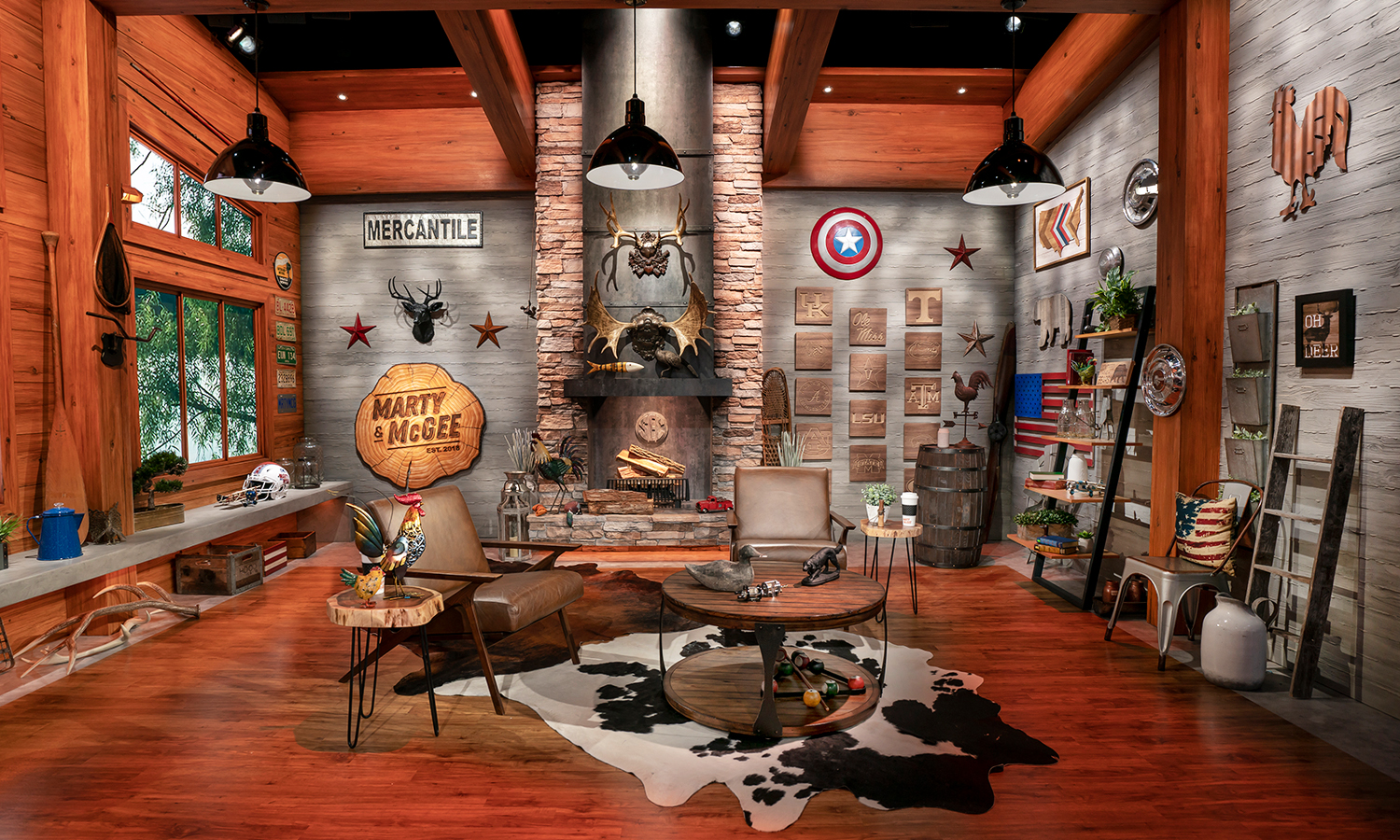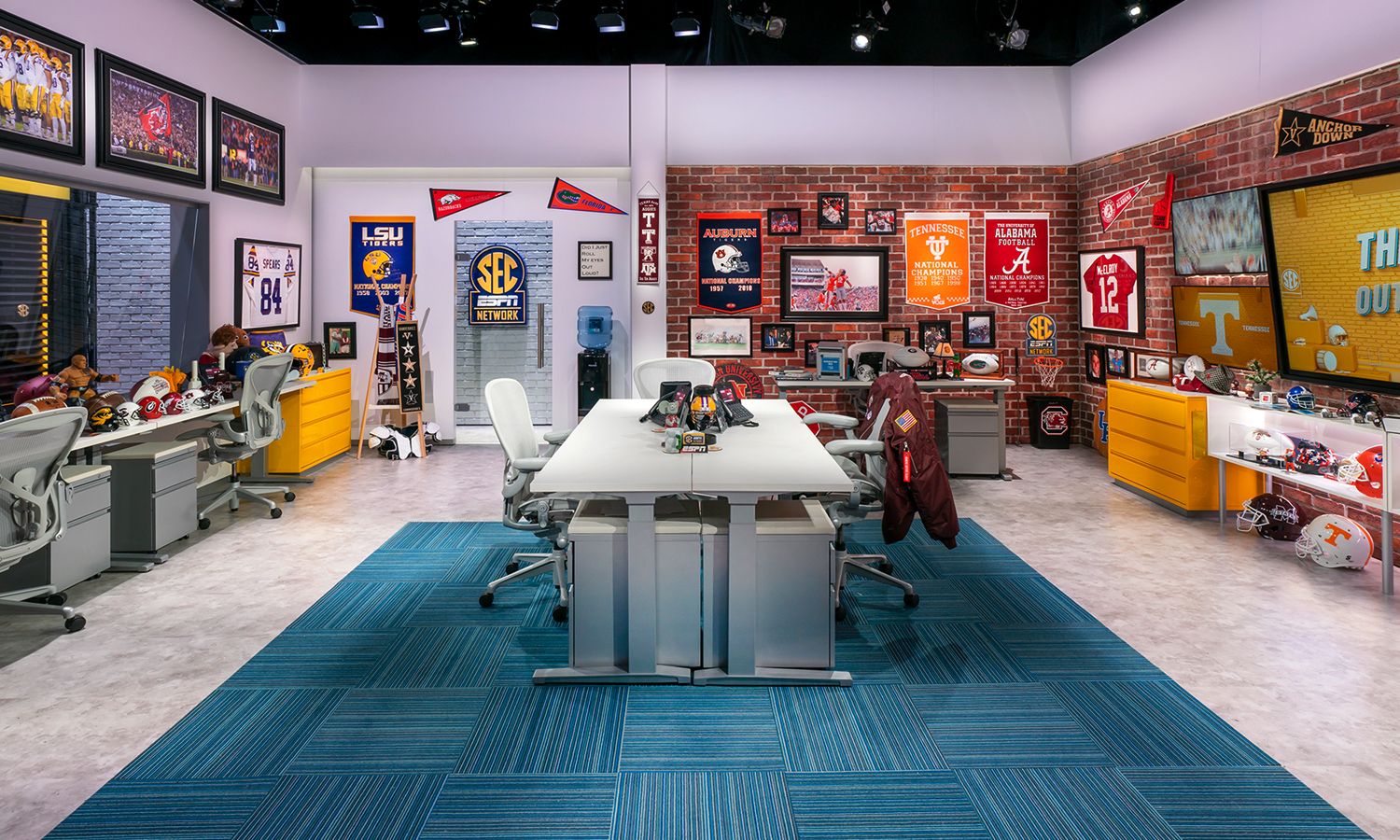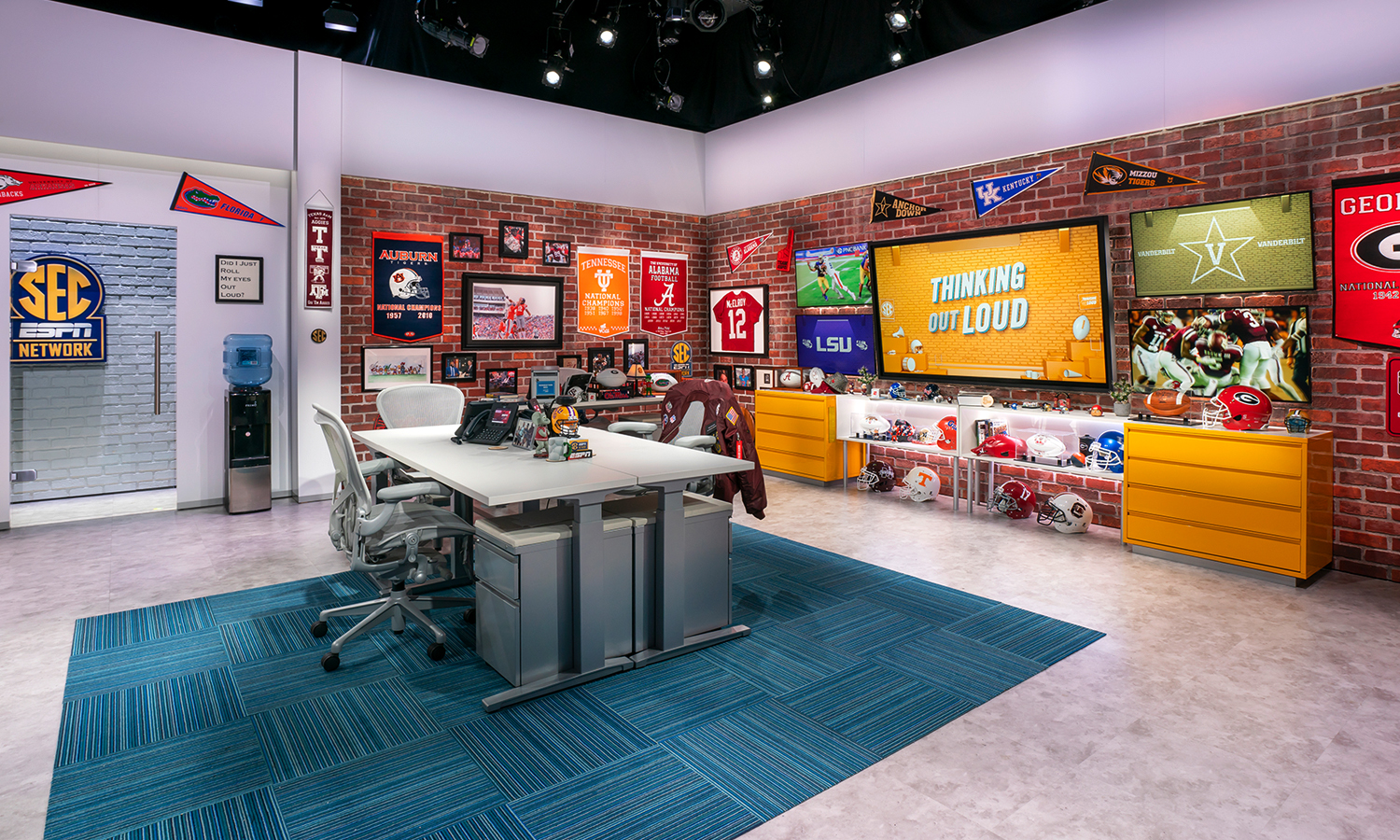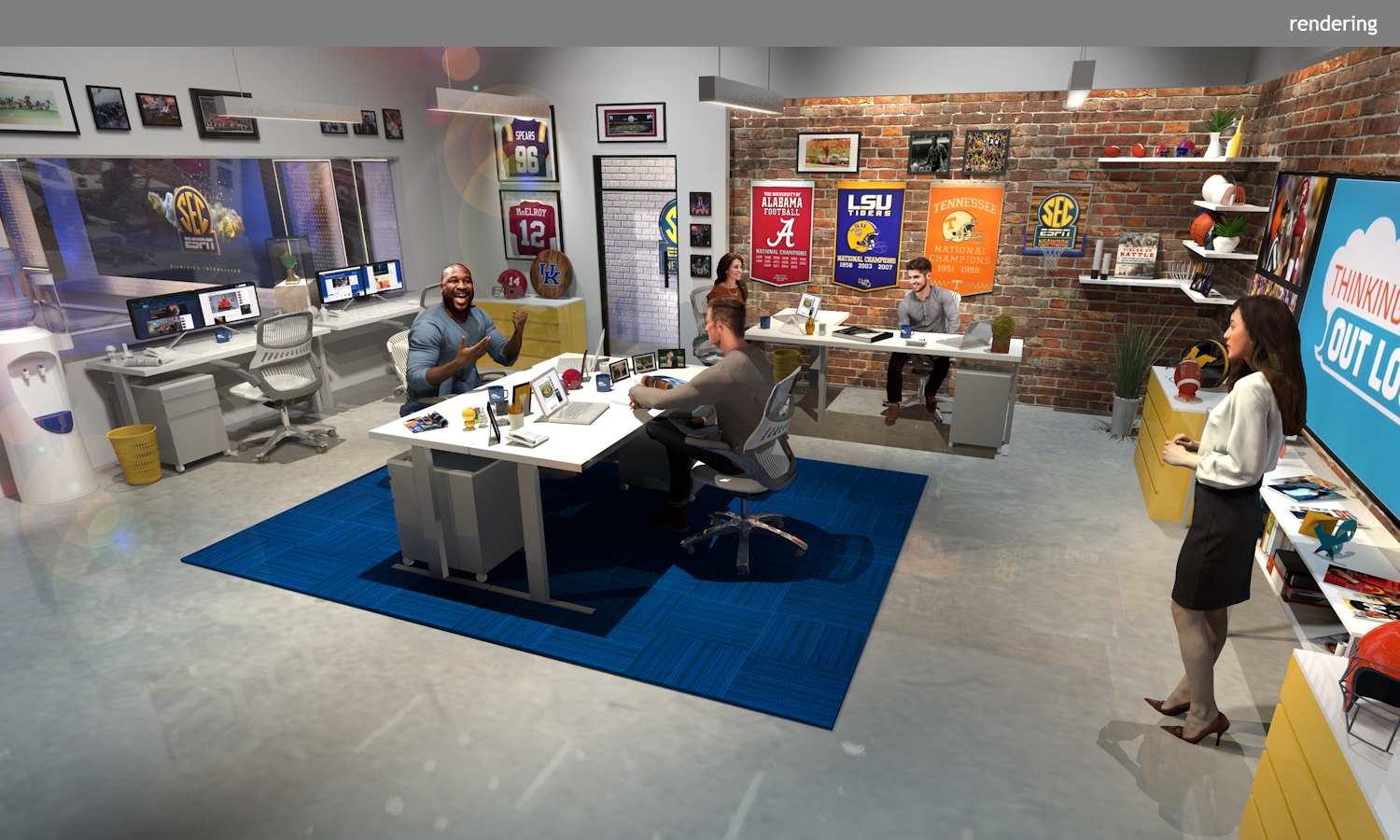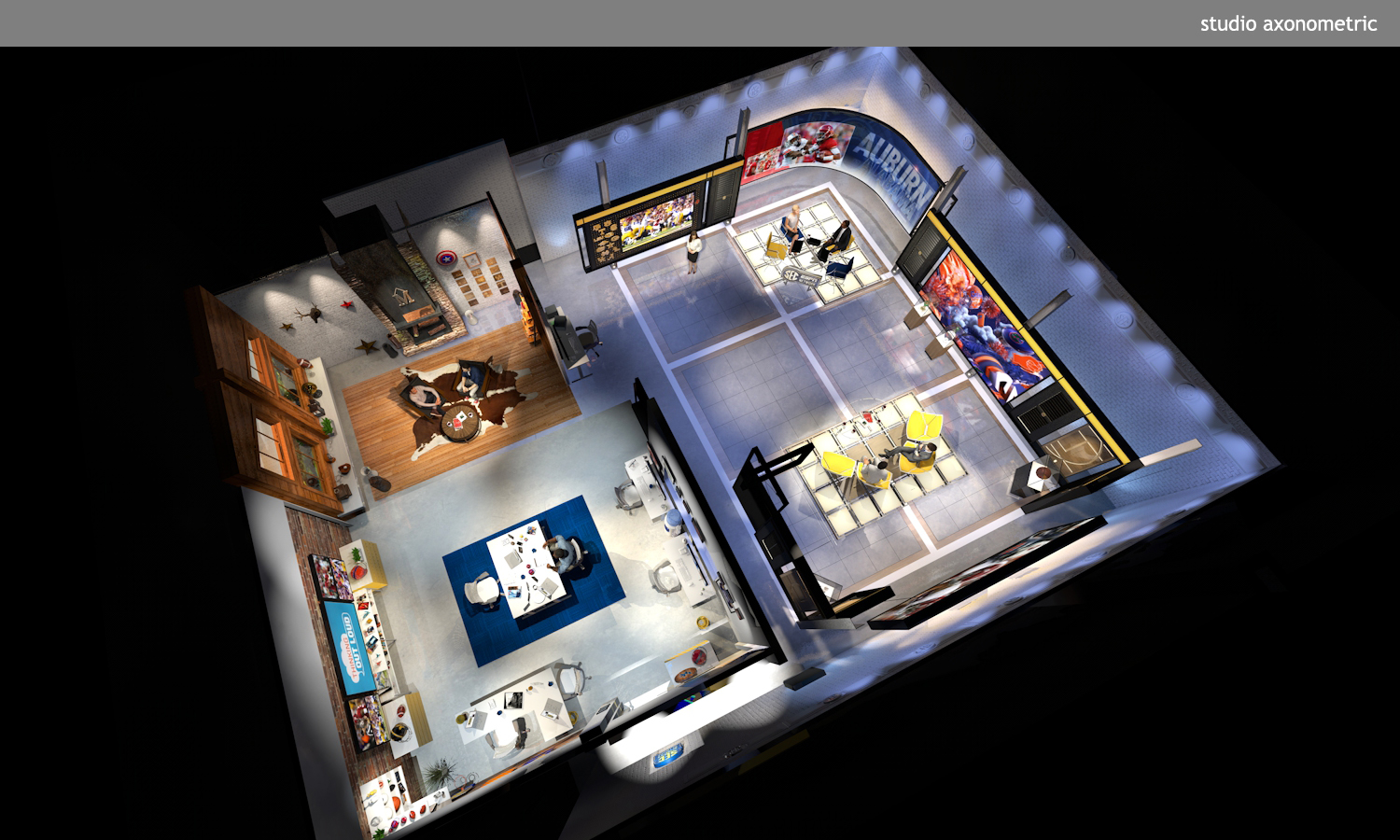 CHARLOTTE, NC

2019
In Charlotte, North Carolina, three diverse broadcast studios converge in an efficient, 360-degree venue that allows ultimate flexibility for the SEC Network.
Owned by ESPN, the network launched in the fall of 2014 and features live and recorded event telecasts, news, analysis programs, and other content focusing on the Southeastern Conference's member schools.
In celebration of the SEC Network's fifth anniversary, Clickspring was enlisted to redesign three distinct studios sharing a production facility. The aesthetics are decidedly unique for each environment; the main studio, which houses SEC Now, is technology-heavy and features sleek, industrial detailing. The ancillary spaces, by contrast, are heavily propped; one evokes the warmth of a gabled wooden lodge and becomes an informal discussion spot for the hosts of Marty & McGee, while the other, an eclectic office break room environment, sets the stage for Thinking Out Loud.