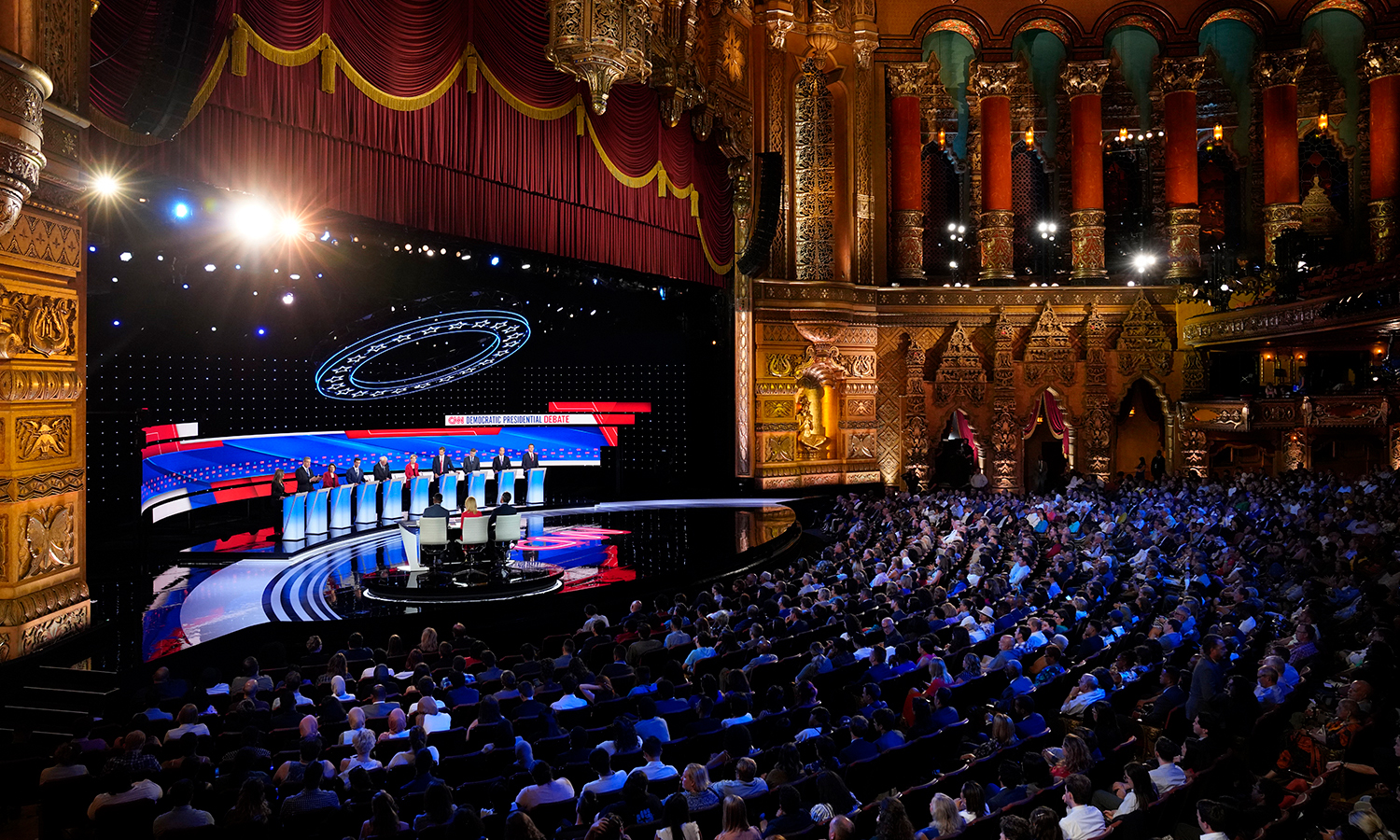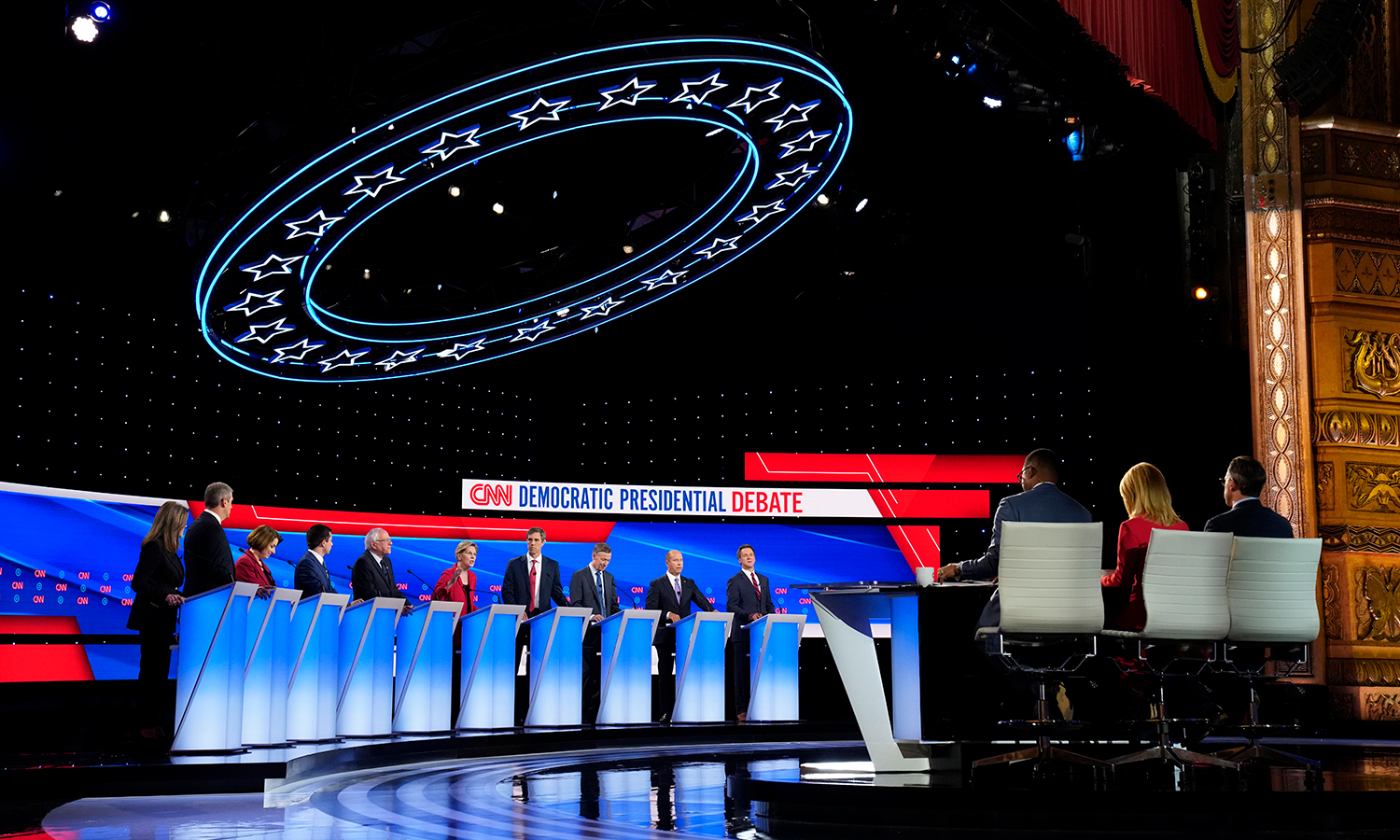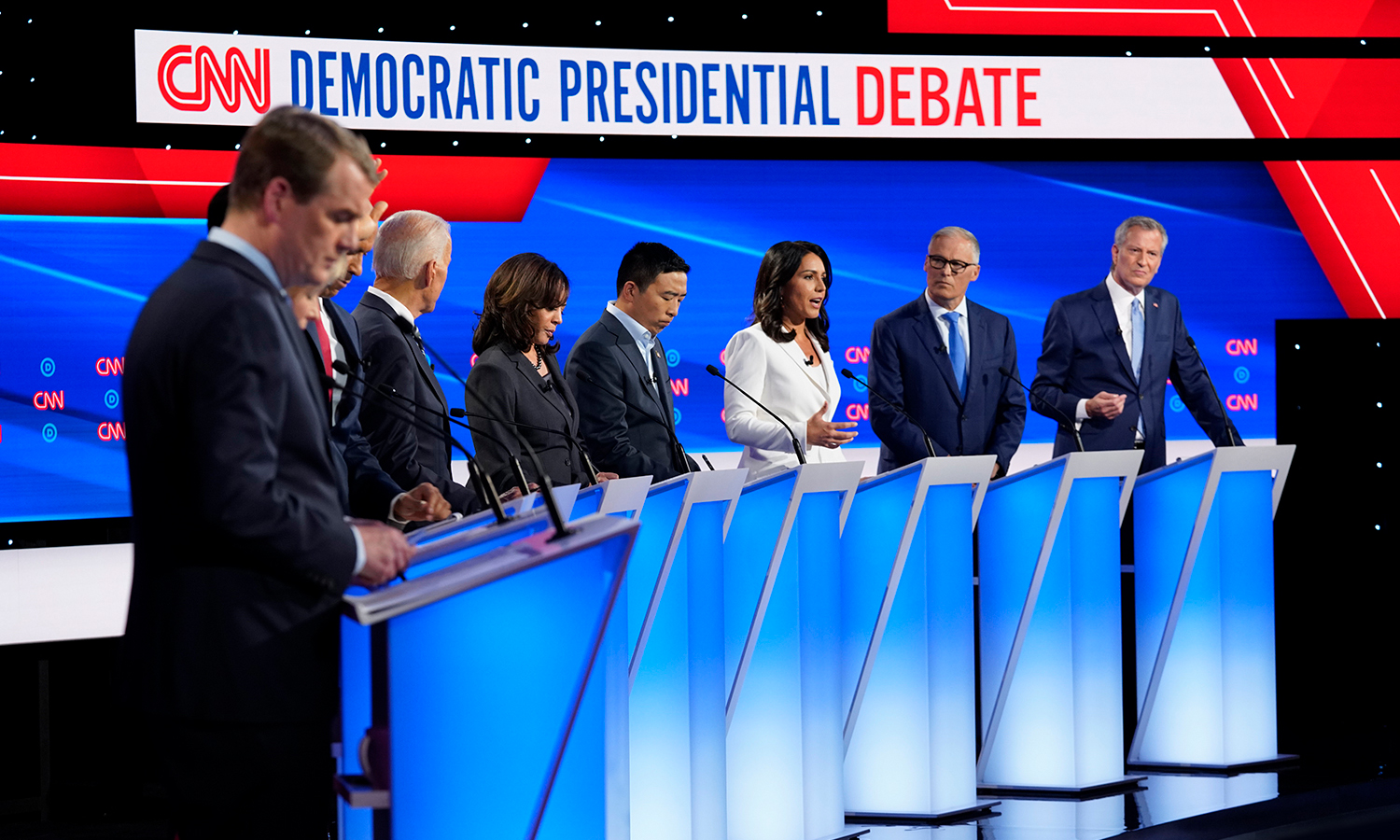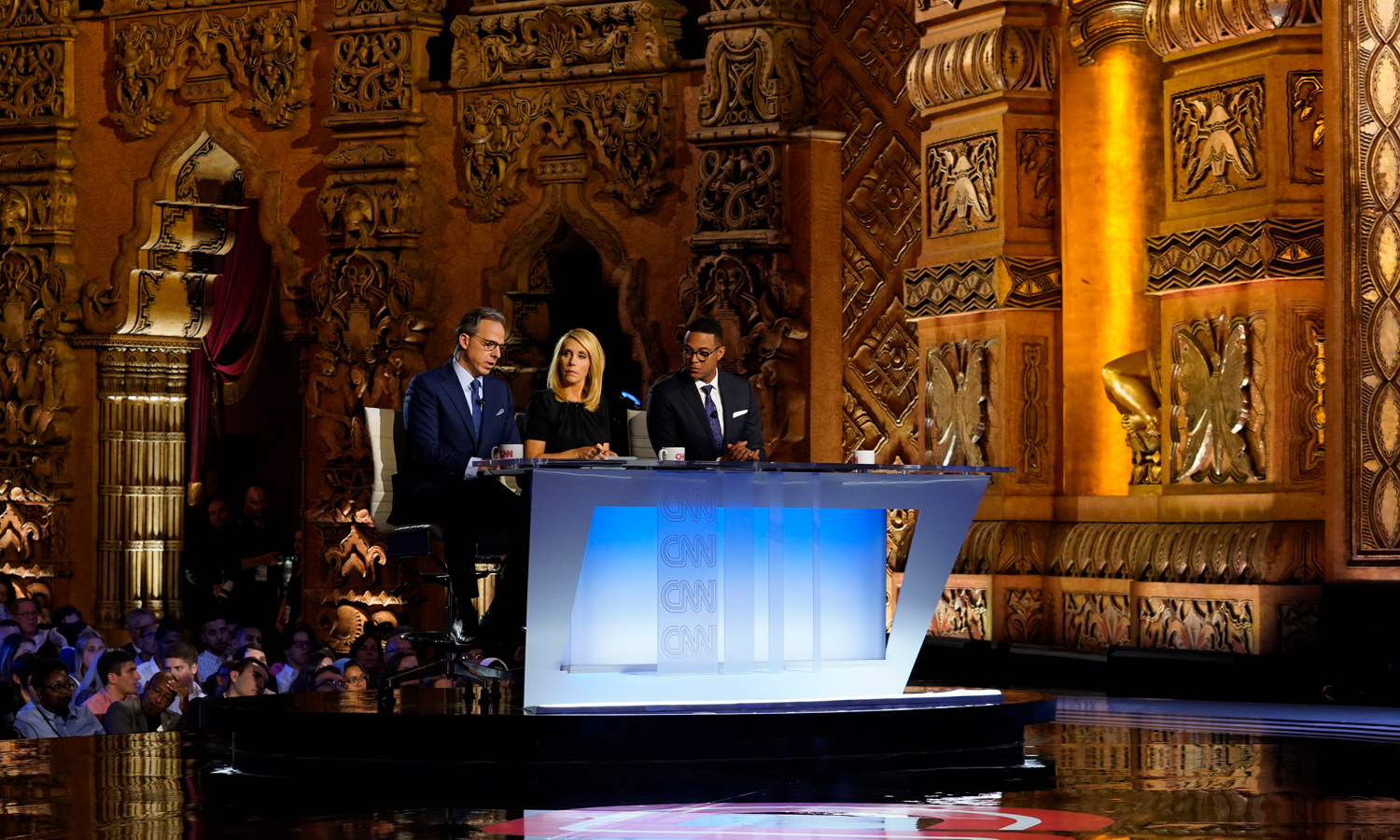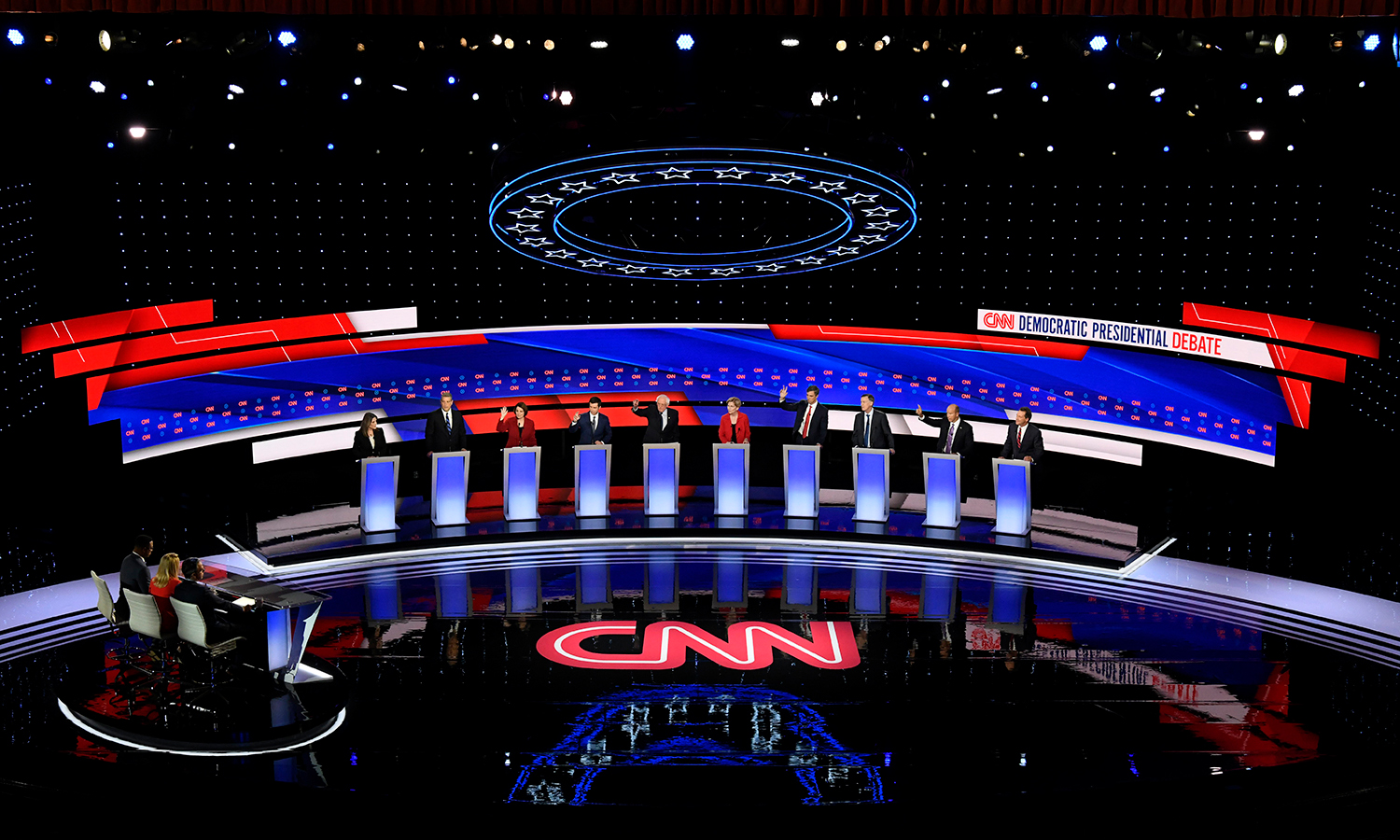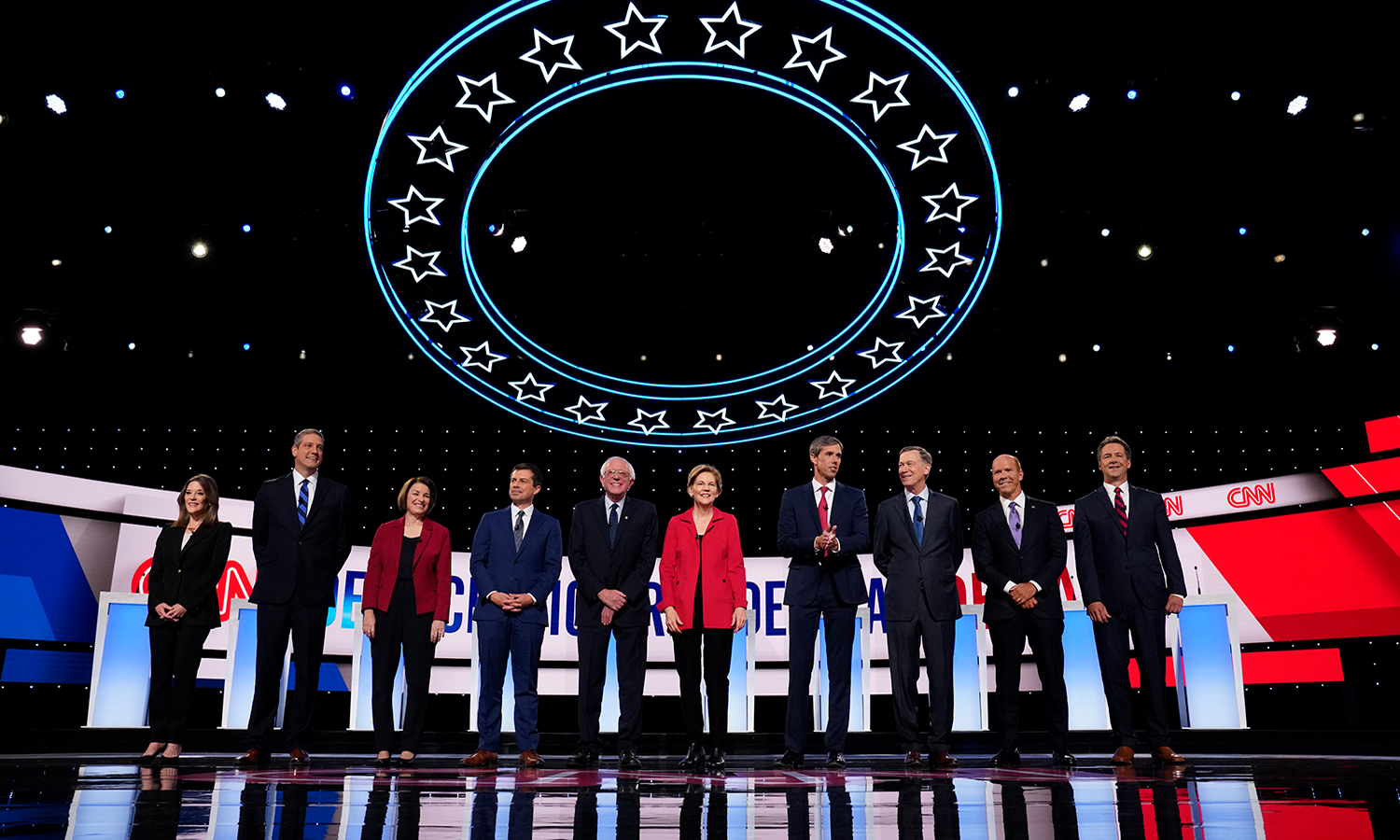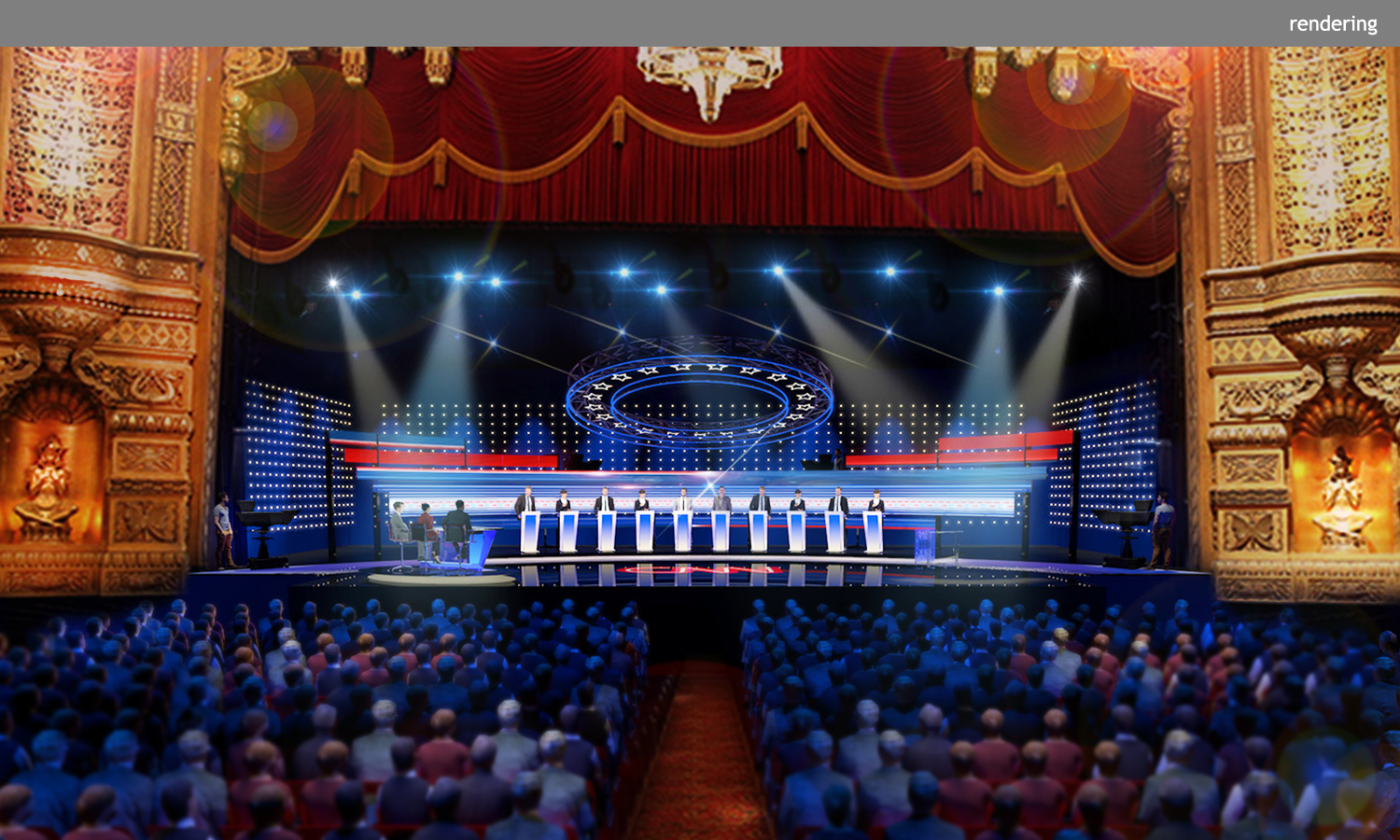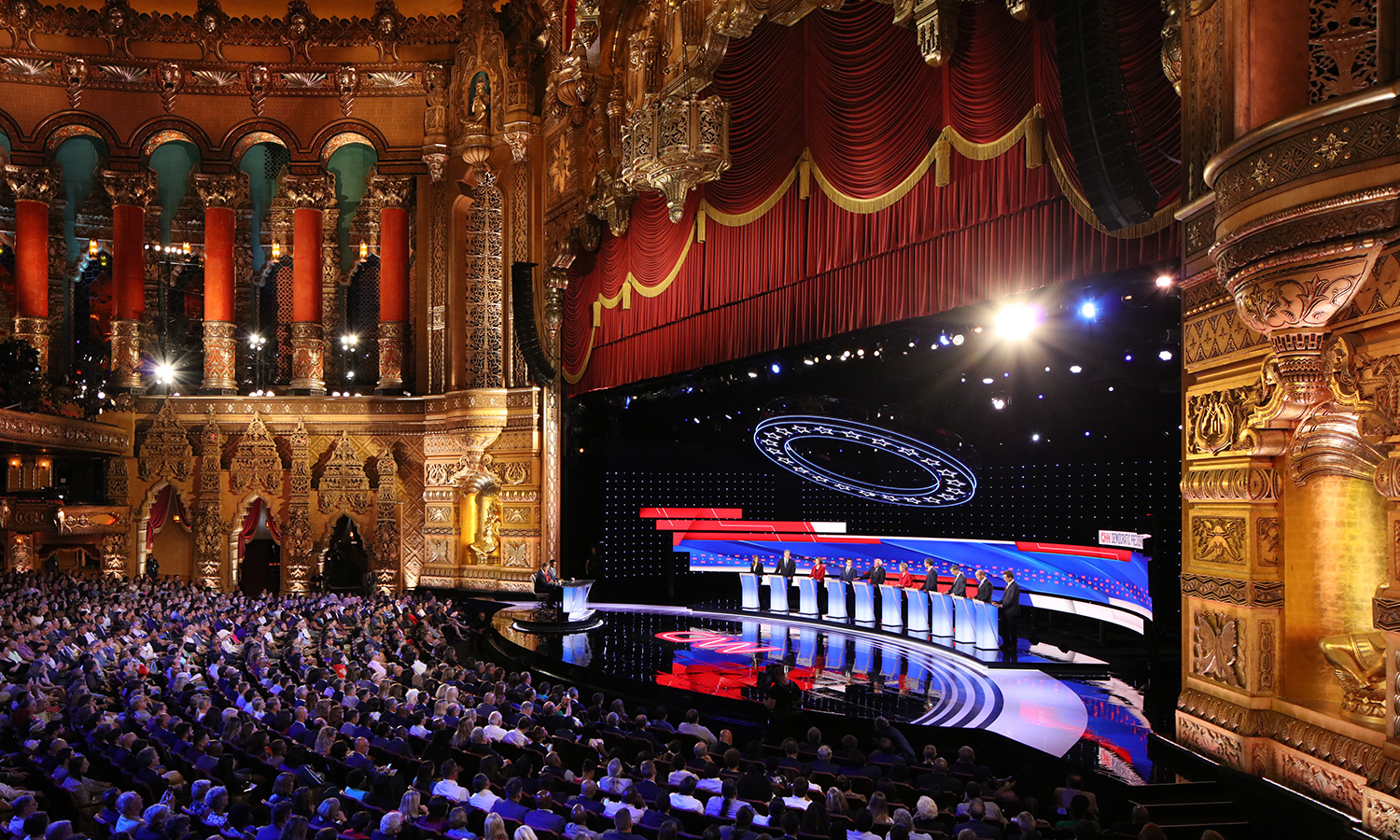 DETROIT, MI

2019
The second round of the Democratic primary debates is in the books.
Hosted by CNN in Detroit, Michigan, Clickspring's scenic design featured an expansive LED backdrop, a circular space-frame truss illuminated with stars and suspended above the stage at an angle, and restrained, minimal podiums illuminated with a frosted, light box gradient.
The scenery was designed to be modular to allow the large arced LED backdrop to adjust its radius to accommodate smaller venues and fewer candidates over the duration of the primary season.
The two-hour event from Fox Theatre in Detroit averaged 10.7 million viewers on CNN and its sister channel CNN International. The only Democratic primary debate to perform better on CNN was also designed by Clickspring, airing on October 13, 2015, when 15.5 million viewers watched Hillary Clinton, Sen. Bernie Sanders of Vermont, former Maryland Gov. Martin O'Malley and former senator James Webb.