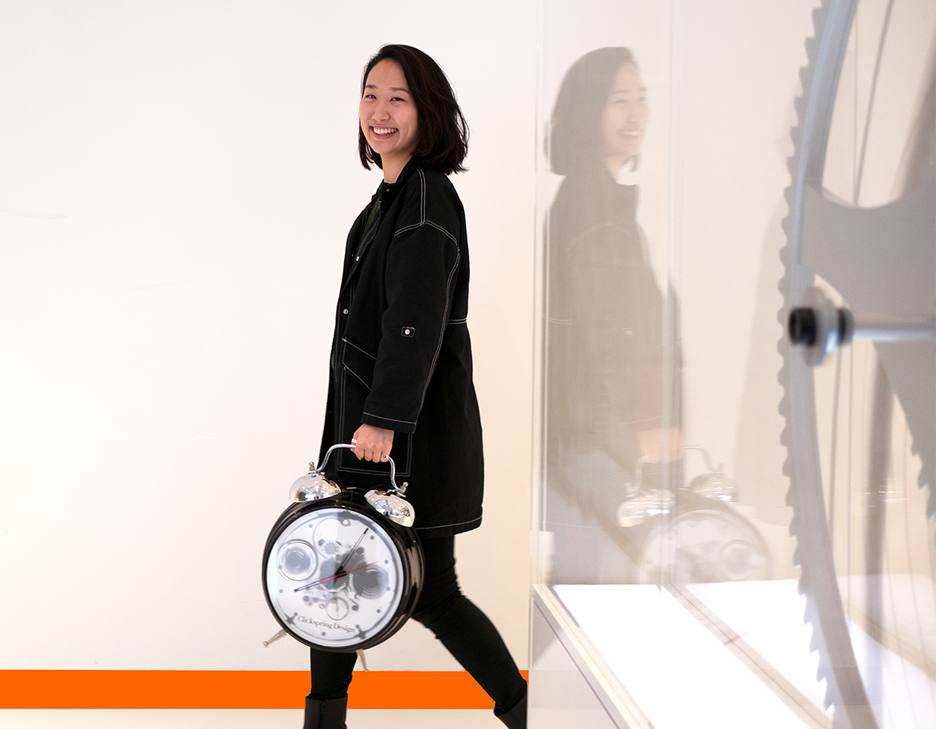 After moving from New Zealand to New York City in 2017 to work with renowned set designer Derek McLane, Donna soon joined the Clickspring ranks to pursue the intersection of her interests: architecture and theatre. The combination of her infectious charm, enviable work ethic, and delightful Kiwi accent immediately won our collective hearts and minds.
Despite her modesty, we'll brag that her resume is seriously impressive. She has earned two degrees from the University of Auckland: a Bachelor of Architectural Studies and a Master of Architecture – with first class honors. She can master just about any software you put in front of her (trust us, we've tested this). And she comes fully equipped with proficiency in Adobe CS, AutoCAD, and multiple 3D modeling programs.
But if you ask Donna, perhaps her most important responsibilities at Clickspring come with her informal role as Social Director™. With a keen ability to support a healthy office culture (read: plan the best happy hour parties in Manhattan) it is not an exaggeration to say she's a huge part of what keeps our practice fun and interoffice friendships strong.
As a design director, her international architectural pedigree and passion for performative design complement our multidisciplinary office, uniting our three core practices: broadcast design, consumer environments, and special events.
Her hobbies and interests are just about as varied as her technical and social skillset. Mark Rothko is her favorite artist. She is fascinated by baseball because of its fast pace (compared to cricket, of course). She's an avid foodie and travel junkie with passport stamps from over a dozen countries. And if you're really in the mood for cerebral cocktail conversation, just get her talking about "Heart of PQ: A Performance Landscape for the Senses" (2003) from the Prague Quadrennial. (We'll let you Google it).
To state the obvious, it's not often we find a gem like Donna. So New Zealand, if you're reading this, we're keeping her!