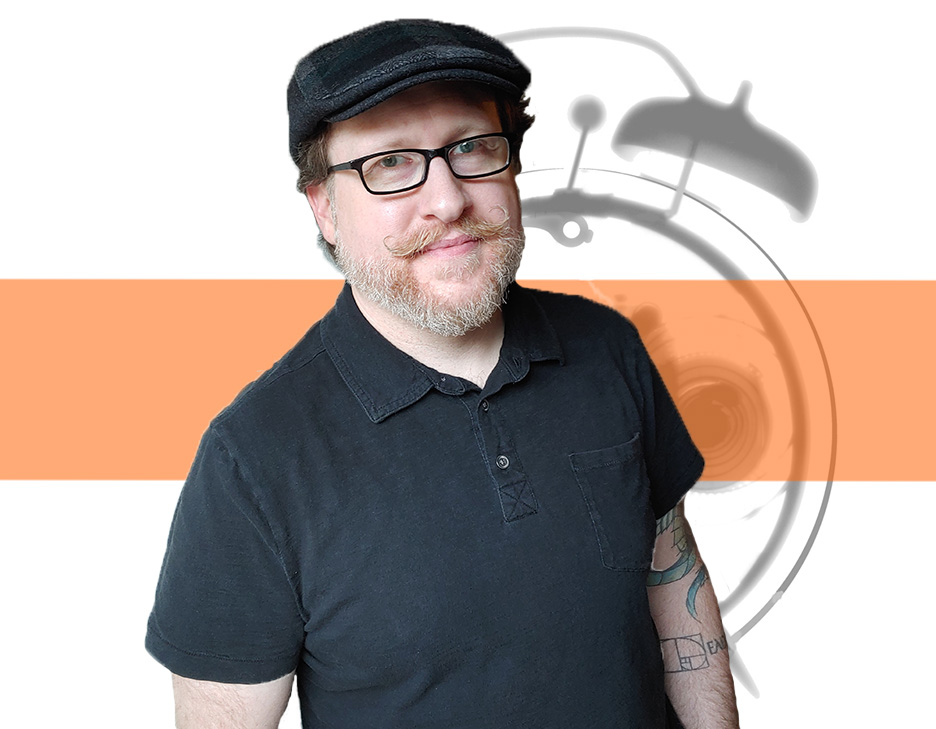 Throughout the span of his career, Matt Glaze has been hands on for a myriad of award-winning productions. His accolades, his expertise, long history of project management work, alongside his artistic flare and personability made him a perfect fit for the Clickspring team.
Coming to us with a BA in Drama & Theatre from the University of Georgia and MFA in Theatre Design & Technology from Illinois State University, Matt is a jack of all trades who is practiced in hand drafting, CAD (2D and 3D), Project Management, Art Direction, and concept development. The roots of his career dig heavily into the New York City area, but even the shiny empire state couldn't keep him away from his home state of Georgia, eventually settling in Metro Atlanta.
Matt has a real knack for collecting instruments; his collection room is packed with beautiful stringed instruments, but don't be surprised if you stumble across a didgeridoo or two… we'll soon be asking him to come up with the CSD theme song. Akin to the rest of the Clickspring team, Matt also has a big heart for furry friends and even does animal rescue with his wife, hosting a revolving cast of elderly pups and his senior citizen cat. When he isn't collecting kazoos or cats, Matt is quite the jetsetter. Having hostel hopped around the UK, searched for the northern lights in Iceland, found the local pubs in Peru, we're trusting him with our next travel itinerary.  First on his list of recommendations, you ask? A small farm outside of Pai, Thailand – situated on a pond stocked full of exotic fish surrounded by garlic fields and Buddhist temples. As an adventurer and certified Eagle Scout, it's no surprise then that nature is one of Matt's biggest design inspirations, he also pulls from Art Nouveau, Art Deco, the Prairie School, and Mechanical Design.
We're so thrilled to have Matt as a part of the team. He's worked with some of the toughest clients and most brilliant designers in the industry. Seasoned with experience in all trades of the industry, we just know he will be a huge part of the beautiful things that get built here.