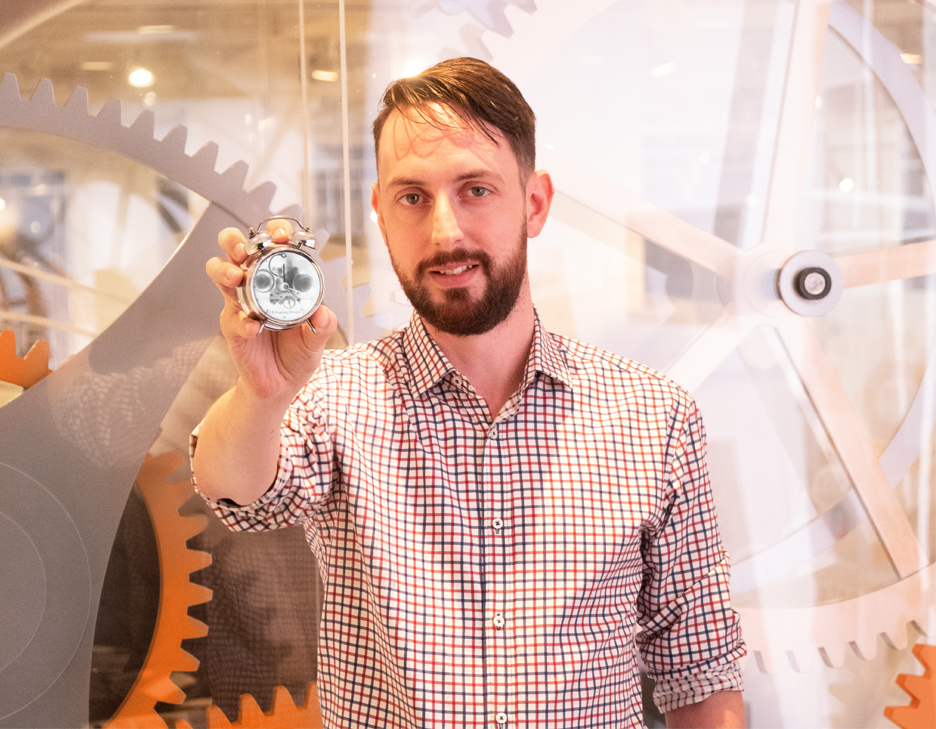 Corey is a CSD PM. Not Prime Minister but Project Manager, although many of the same skills are needed: diplomacy, statecraft, political savvy, and measured amounts of BS. Corey has training with a range of clients that would test any PM's abilities: The Rockettes Christmas Spectacular at Radio City (there are camels!), the Clinton Global Initiative (there are celebrities!), the Rock & Roll Hall of Fame (there is so much leather!), the New Year's Eve Ball Drop at Times Square (there are MILLIONS of people!), and many more that would make most of us tear our hair out. But Corey Atwood, PM? Prepared. Professional. Patient. (The latter skill he learned after spending 3 months in a body cast in the first grade.)
Corey holds a BFA in Entertainment Design/Technology with a concentration in Scenic Design from S.U.N.Y Purchase – Conservatory of Theater Arts & Film. His many skills include scenic design, AutoCAD drafting, 3D modeling, rendering, and an ability to fix almost anything. He also holds a NYS Driver's License and was Runner-Up for "Best Car" in his high school yearbook for his 1974 VW Superbeetle (street cred).
Corey's role models are Alan Turing, brilliant inventor of the computer and code-breaker extraordinaire; and Wile E. Coyote, creative and resourceful comic inventor whose most enviable trait is perseverance. When he is not managing projects, Corey is interested in theater and film, art, architecture, music, travel, woodworking, auto mechanics (love those vintage VW's!), and cooking. A long-term goal is to design his own home, have the means to build it, and put a '69 Porsche 911 in the garage. We're sure he'll manage.