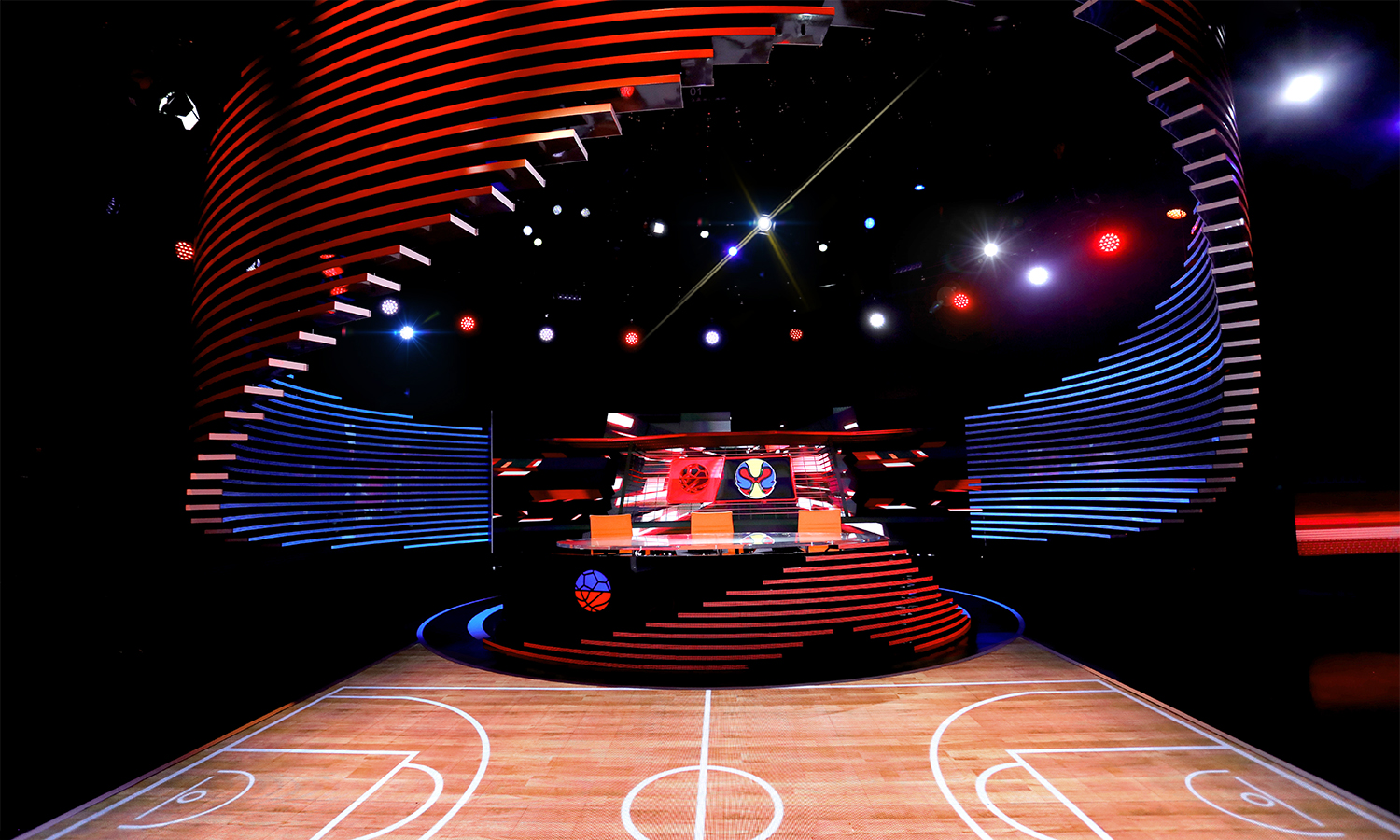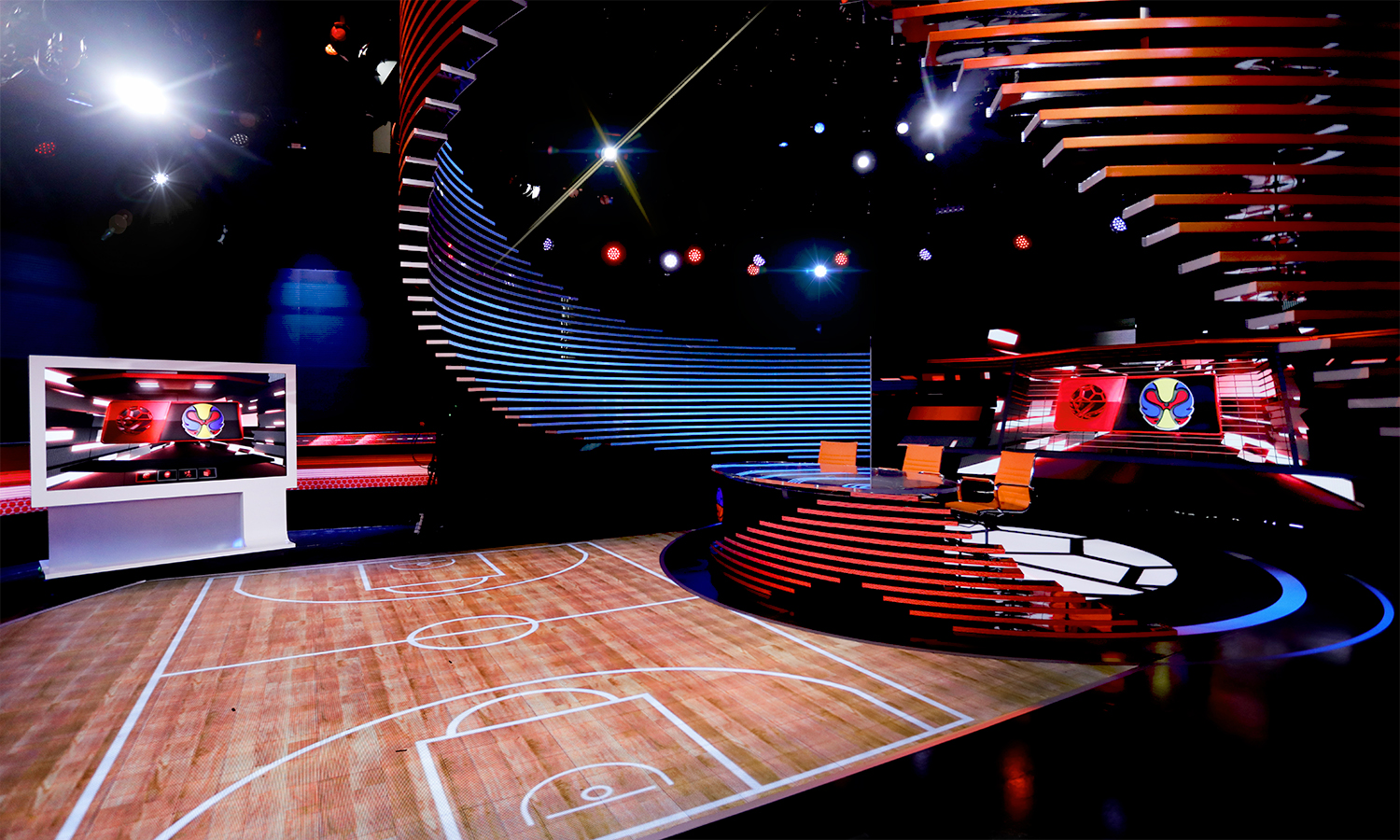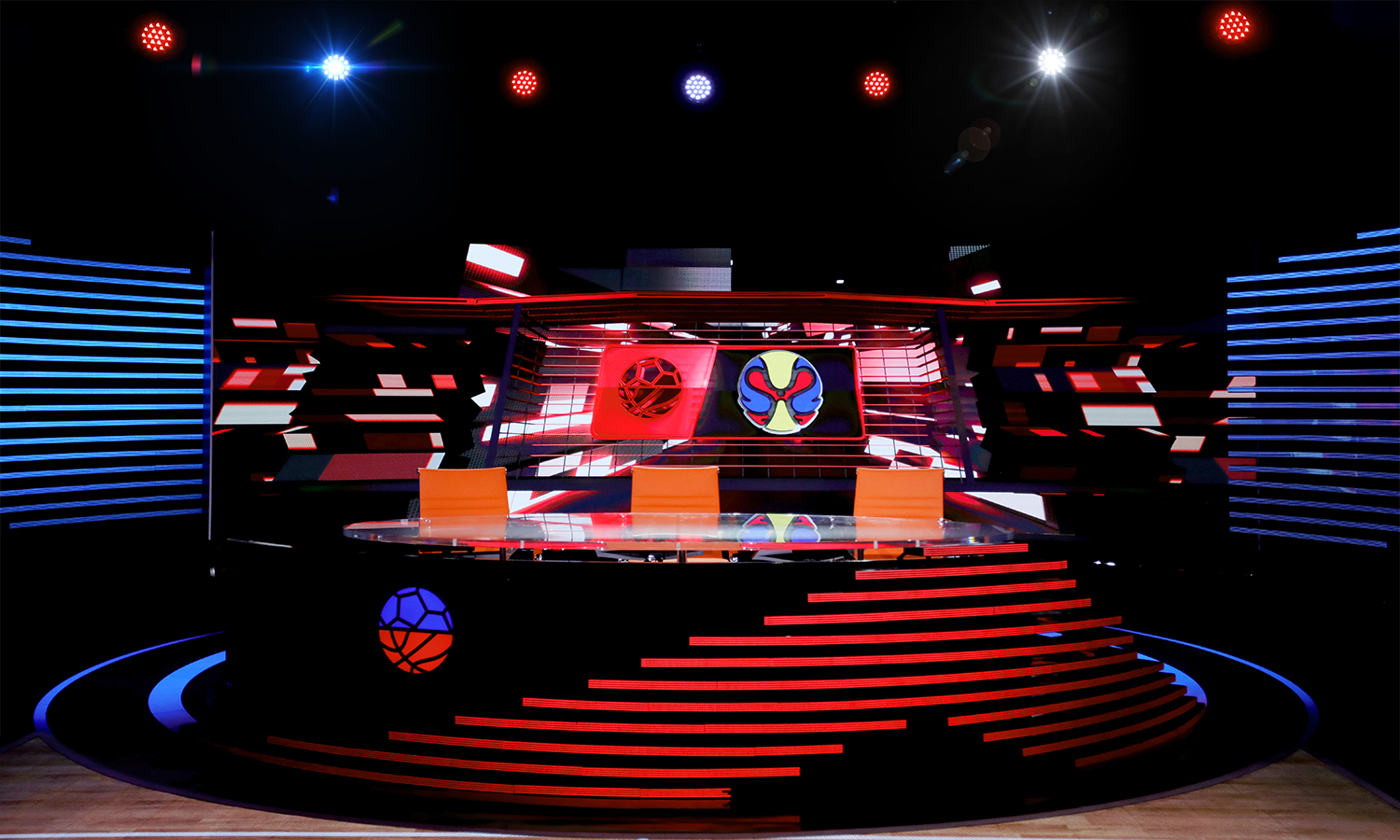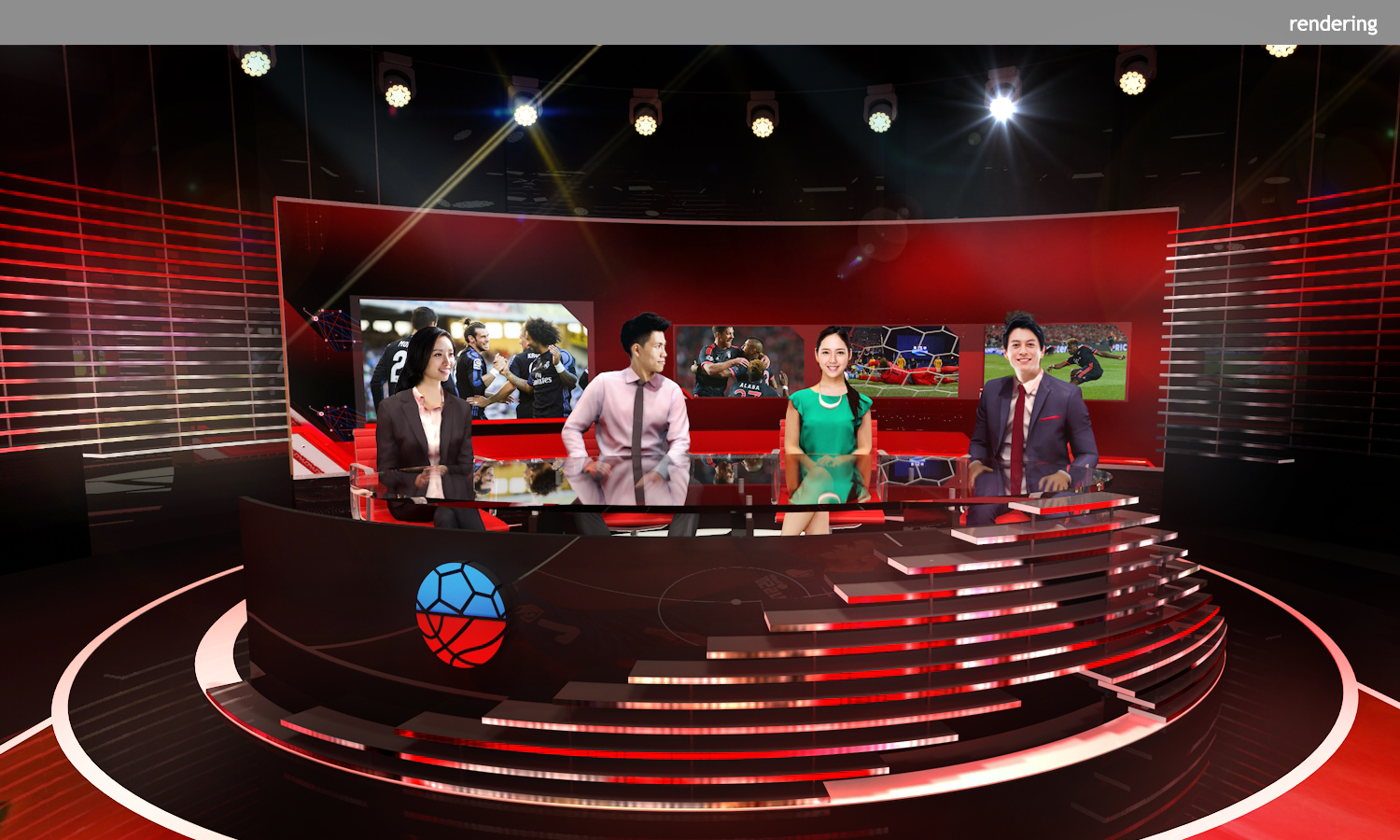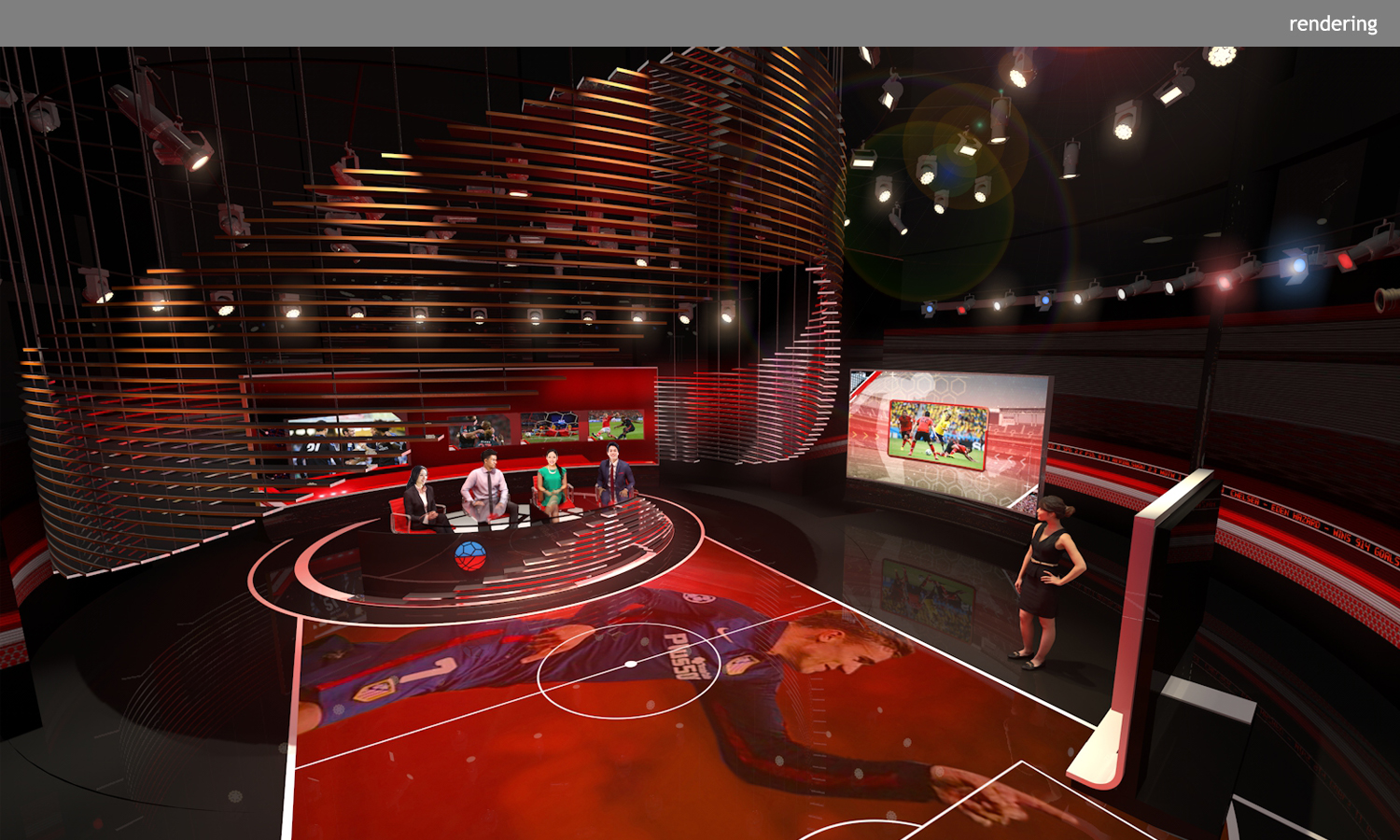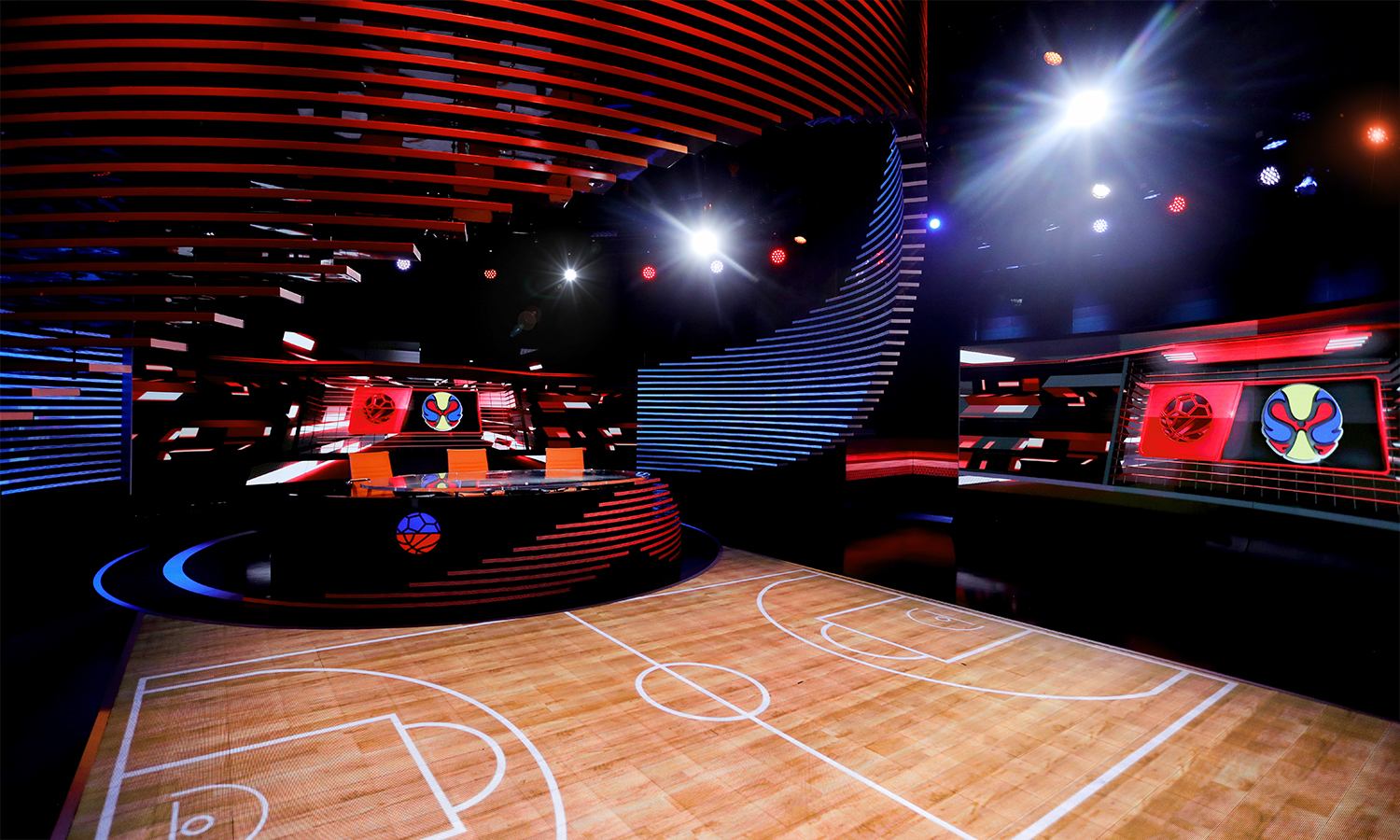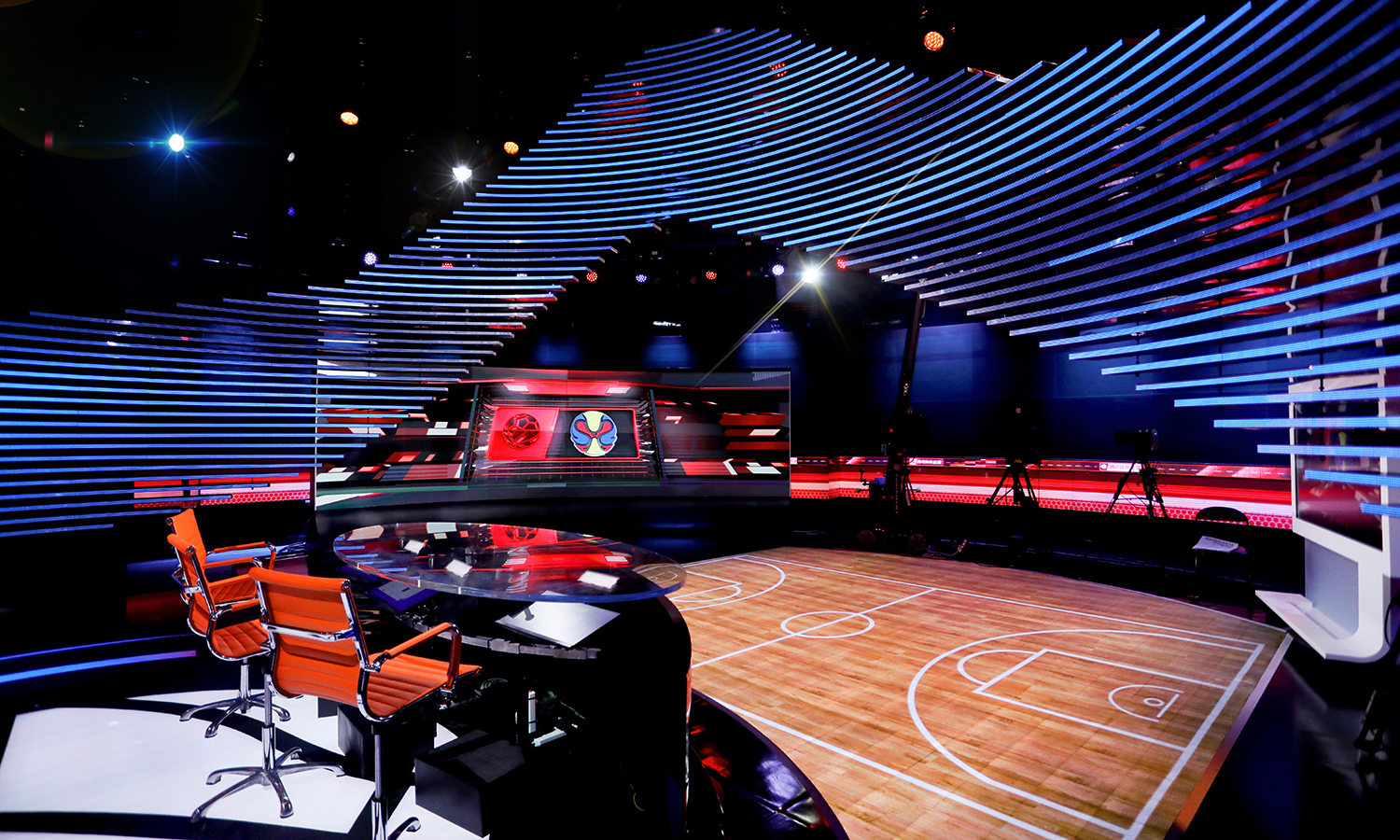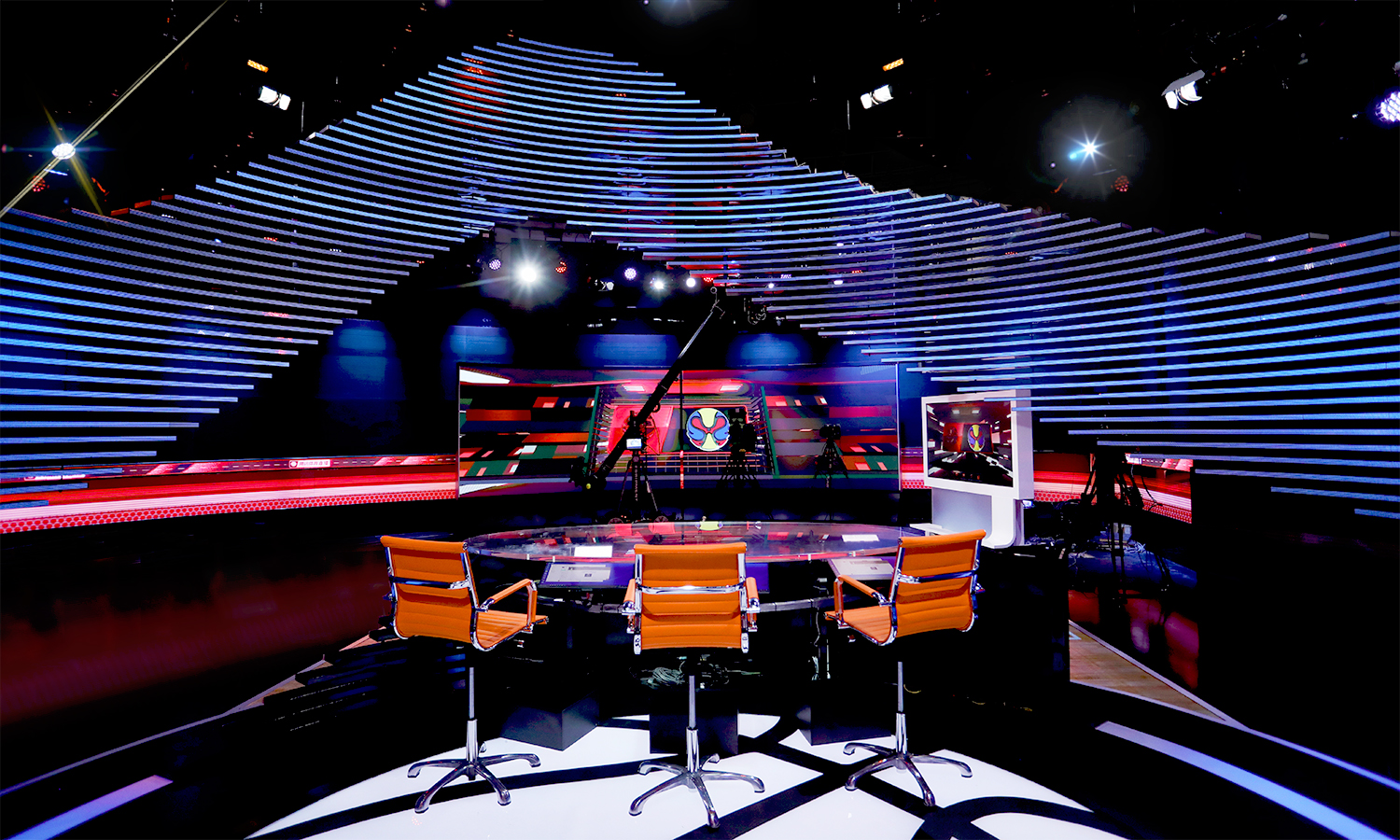 BEIJING, CHINA

2019
The newest addition to Tencent's suite of sports-broadcasting facilities takes its shape from an unlikely source: the facility's former life as an industrial grain silo.
A series of suspended LEDs step gradually in stacked arcs to create a dramatic focal point above a similarly detailed anchor desk sized for three presenters. Each LED arc is clad on its outer face with copper fascia, a nod to the weathered exterior of the silos, themselves. The undulating composition takes advantage of the venue's impressive height while also granting producers an unconventional canvas for custom graphic applications. The horizontal bands of LED carry diffused imagery that then resolves itself in the high resolution LED screen behind the anchors.
A large tracking LED array and wild touchscreen monitor cart are positioned along the dark perimeter of the studio, offering multiple, varied stand-up positions for hosts.
A vast, walkable LED floor provides even more flexibility for broadcasts, whether it means bringing the court indoors or even providing large-scale, immersive augmented reality graphics to fans at home.
Taken as a whole, the studio's visual and functional dynamism combine to pack a punch despite its modestly sized footprint.