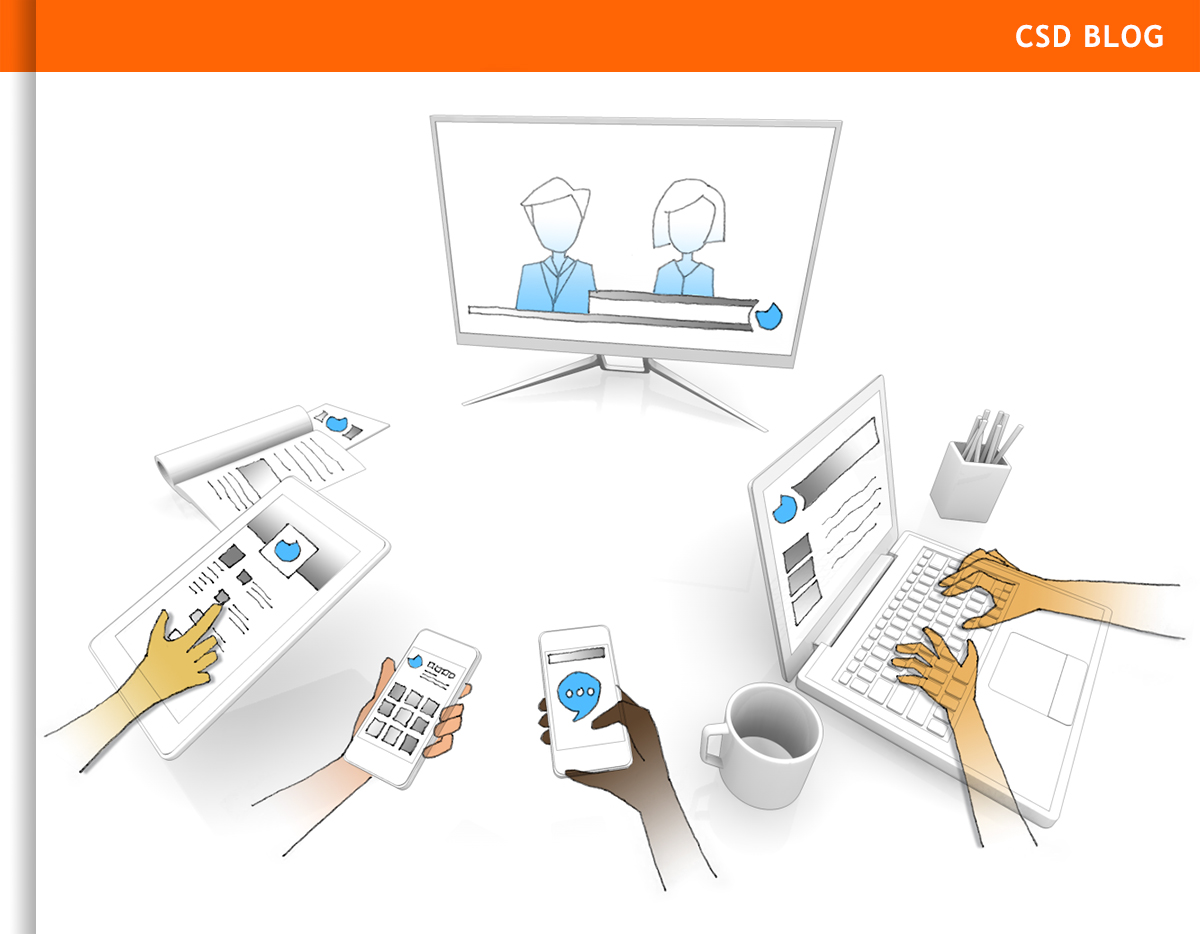 Broadcast Design Today: Being Left to Your Own Devices
February 16, 2018 · Blog
Historically the discipline of broadcast design has been relegated to a more subjective mode of fashion, where personal preference and intuitive solutions have been predominant — a dysfunctional attitude and approach, supported by vast amounts of design work. But like the marketing world, there are new realities for the broadcast world ... read more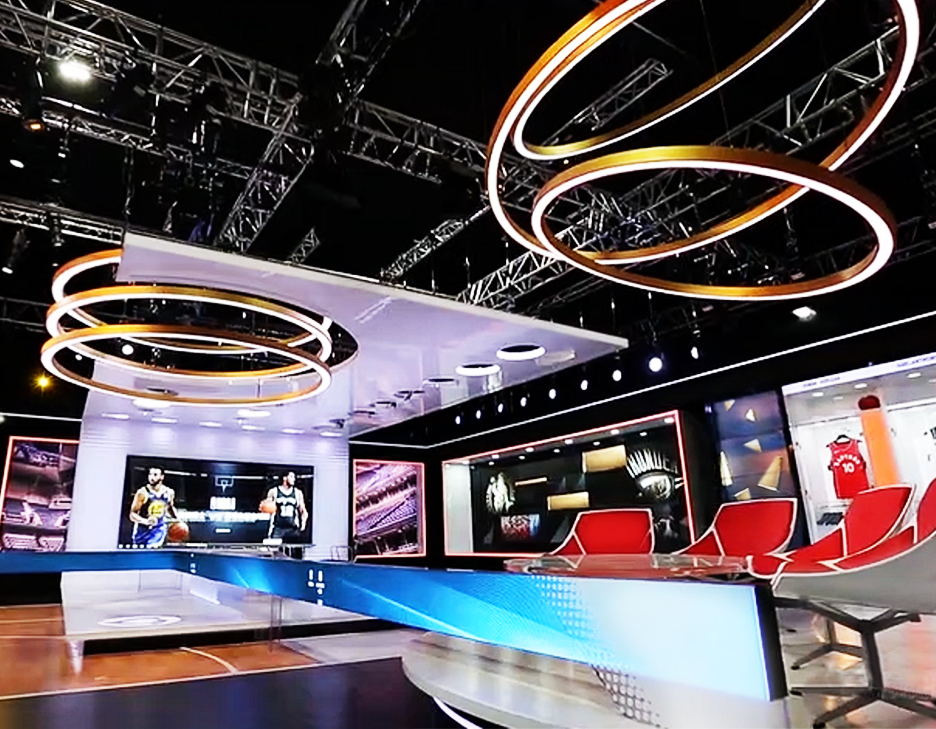 Tencent NBA Promo
January 19, 2018 · Debuts, News
Our Tencent NBA client produced a slick reel celebrating the debut of their new Beijing studio! It features a time-lapse of the set install, clips of initial camera blocking, examples of Tencent's impressive AR capabilites, and even a quick interview with our Fearless Leader, Erik Ulfers.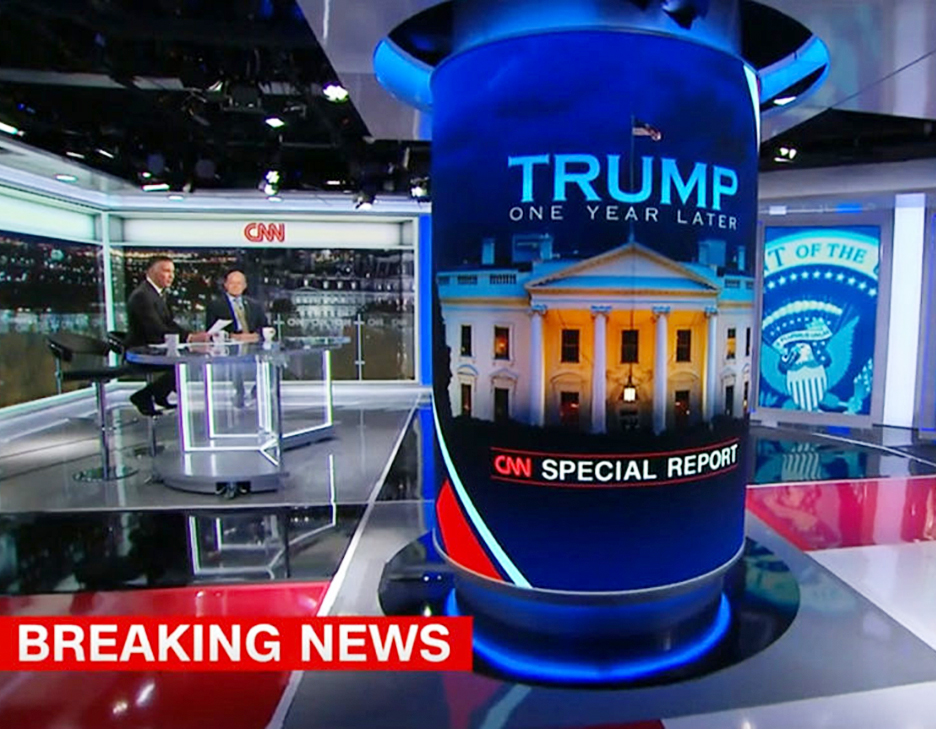 CNN Cap Set
January 4, 2018 · Debuts, News
We're pleased to see the debut of our complete redesign for the CNN DC Cap Set — the studio is a smaller neighbor of the Washington Studio, and as such exudes a similar, clean-lined aesthetic and a palette of black and metallics accented with white and red. A prominent structural column clad with flexible LED display becomes a central feature to the studio, and an expansive LED vista corner and three portrait-format pivoting monitors further instill the space with updated technology. These elements work together with reconfigurable, modular, minimal desk units to provide crucial shooting flexibility.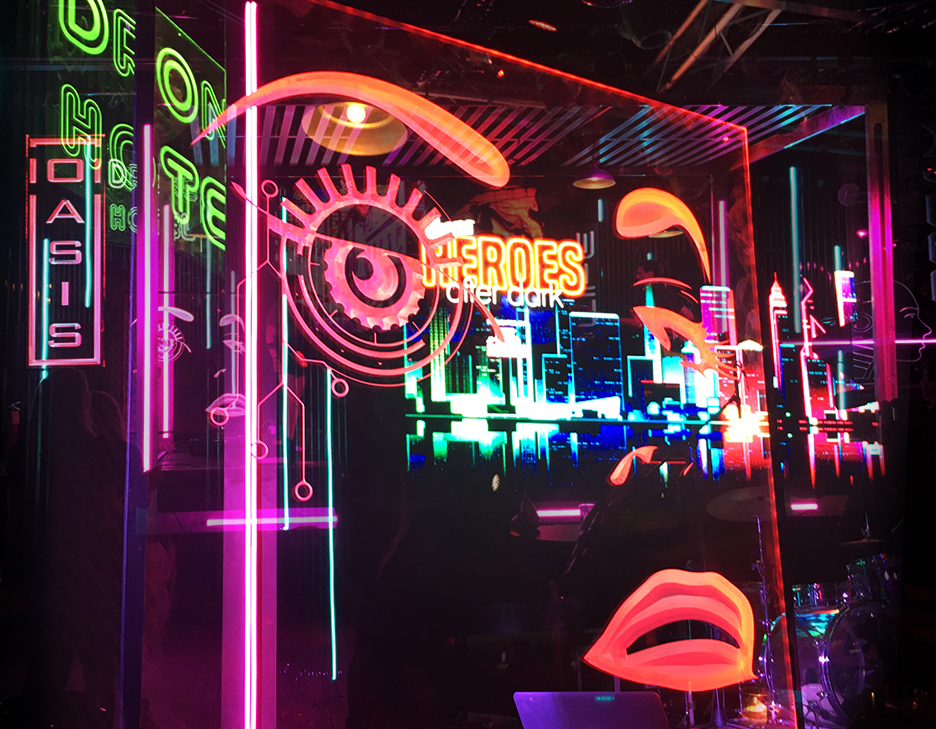 NY Comic Con Event Feature
December 14, 2017 · Features, News
We're psyched to see Live Design feature our work for this year's New York Comic Con Heroes After Dark VIP party. In order to immerse party-goers within a futuristic, cyberpunk world, the set uses neon-inspired lighting accents and a vivid LED screen to contrast with gritty, industrial elements. Kudos to all involved in transforming the Highline Ballroom into a fascinating dystopian scene!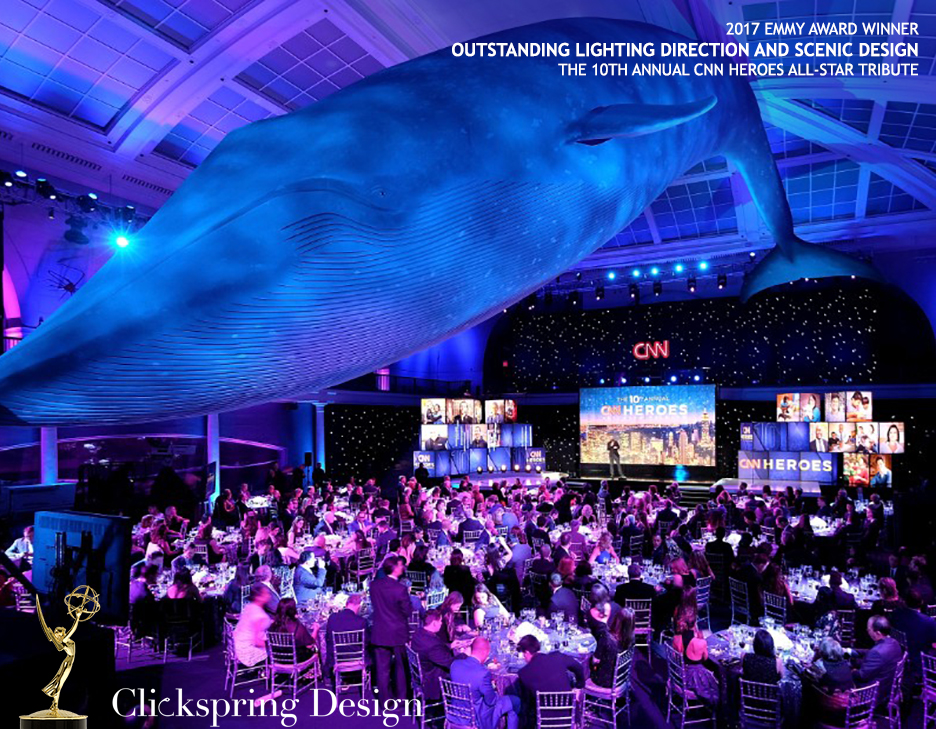 CNN Heroes 2017 Emmy
October 6, 2017 · Awards, News
We can't think of a better way to end a busy week than by adding another Emmy Award to our collection! Congratulations to CNN Heroes for winning in the Outstanding Lighting Direction and Scenic Design category, and to our talented pals at The Lighting Design Group for another great collaboration!